We're coming up on my favorite time of the year- FALL. Bring on the sweater weather, pumpkin flavored everything and apple cider. To get a jump start on fall, I created a simple little fall wreath using some die cuts from Lifestyle Crafts and an embroidery hoop.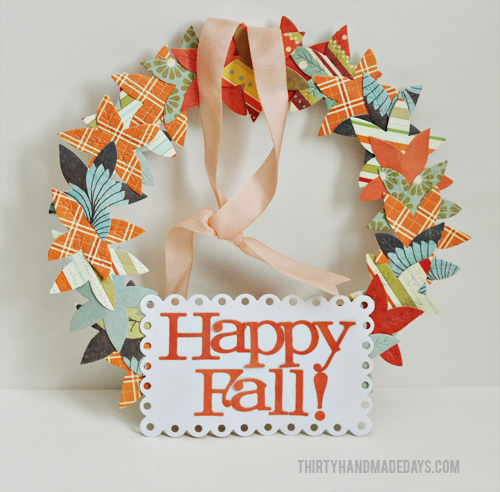 Word to the wise, READ DIRECTIONS.
You'd think I would've learned my lesson, but no. Ahem.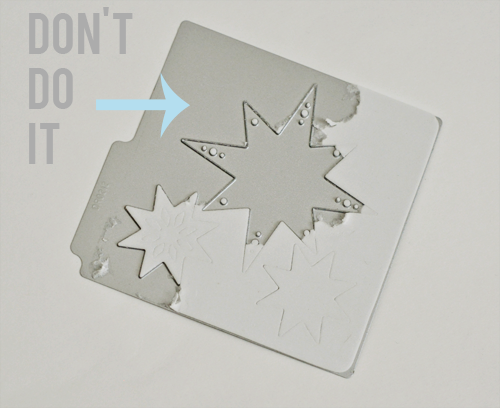 There is NO need to take off the white foam of the die cuts. 
It's a safety feature. The dies work well with it on. 
And I just jumped in and tried to take it off. Doh!
I used an inexpensive embroidery hoop, some fun fall colored cardstock and got to work.  It took me less than a half an hour.  I punched the leaves, letters and scallop frame.  I then adhered them to the embroidery frame with scrapbook adhesive (you could use any kind of gluing type agent). And attached the ribbon to the back.
Dies used for this project:
Nesting eyelet rectangle dies
Splendid Die Letters – new from Lifestyle Crafts
Go shop Lifestyle Crafts and use the code 30days for 20% off your entire order.
Here are some of the things that are already in my cart:

Bee die : $4.19                                          Camera Die : $10.19           Sew Die : $10.19
There's lots of fun, new holiday  die cuts in the Be Splendid line.
Just curious- am I the only one that jumps into a project before reading directions?
Disclosure:  This is not a paid post.  Lifestyle Crafts provided me with new die cuts to play with.  All opinions are my own.