Because I adore making printables and make them often, I get emails and comments asking about fonts that I used for projects a lot. I'm starting a new series-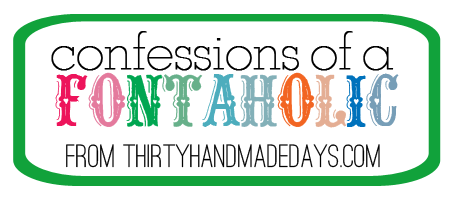 Pin It
Sometimes I'll just share new ones I find.  Other times I'll give you fonts that I used for specific projects that I get asked about.  Like this one: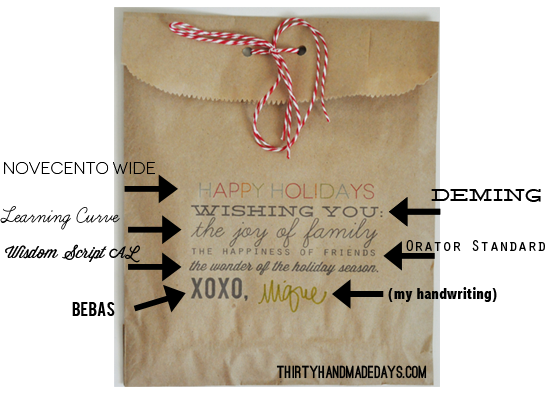 Pin It



This is from my Printable Gift Bag post.
These are some of the fonts that I use most often. 
and my own handwriting ;)  Edited to add: I hand wrote my name- it's not a font. But I did have my plain handwriting turned into a font. I'll share that next time!!
Leave your favorite fonts in the comments (as long as you don't include Comic Sans or Papyrus)!