Over the summer I got out of my good cooking routine. I'm trying to force myself back in the kitchen with good, family meals all around the table like the good old days. Our family eats lots of chicken. I'm always on the look out for easy chicken recipes. This one is from a good friend who gave it me years ago. Every time I make it I think 'I need to make this one more often!'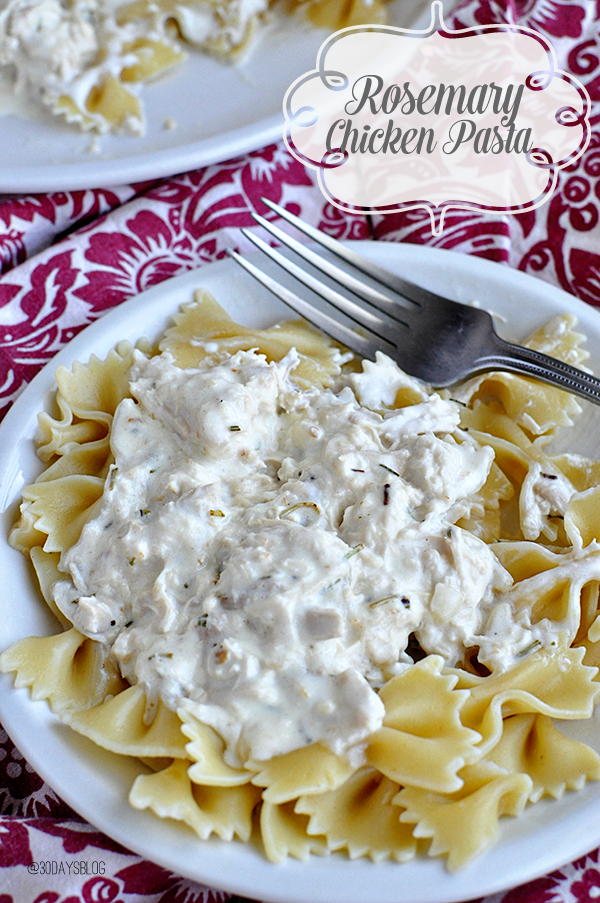 It really is sooo simple to make so there are no excuses.
Easy Chicken Recipes: Rosemary Chicken Pasta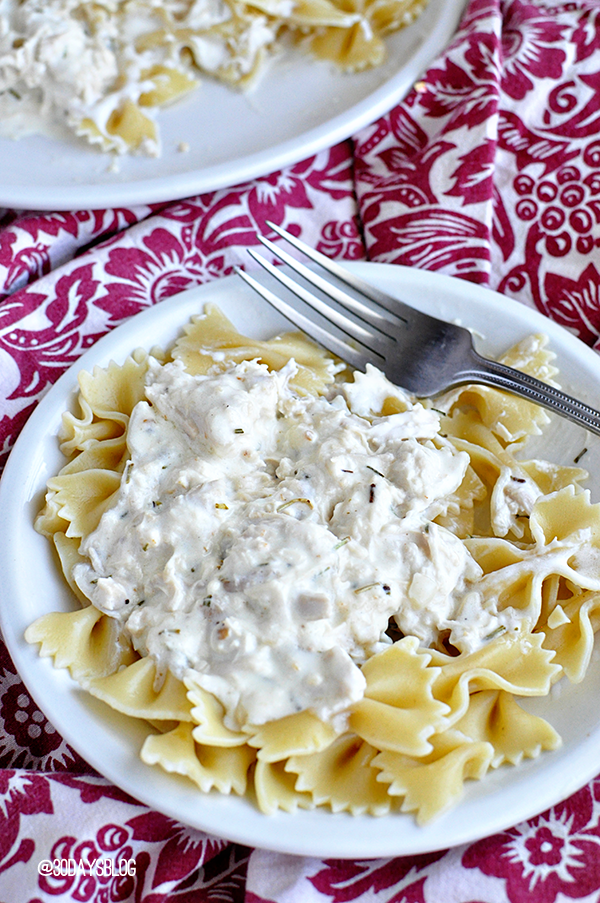 Ingredients
1/2 c. butter
3 chicken breasts, cubed
1/2 carton of fresh rosemary or 2 Tbsp of dried rosemary
2 cloves garlic, minced
1 pt. whipping cream
1 1/2 tsp. cornstarch
1/2 tsp salt
1 package bow tie pasta
Instructions
Cook bow tie pasta according to directions.
While cooking, prepare the chicken and sauce.
Saute chicken in butter, garlic and rosemary.
When the chicken is cooked, add whipping cream, cornstarch and salt.
Simmer on low heat.
The sauce will begin to bubble and thicken- stir frequently.
After sauce is to desired thickness, decrease temperature until the noodles are ready.
Top over bow tie pasta and enjoy.
http://www.thirtyhandmadedays.com/2013/08/easy-chicken-recipes-rosemary-chicken-pasta/
Although this calls for bow tie pasta, you can use pretty much whatever you want or whatever you have on hand.  I've also used half and half instead of straight whipping cream.  It's perfect with some garlic bread and salad.  Mmmmmm hhhmmmmmmm. Yum!
Are you looking for other chicken recipes? I have you covered:


Butter Chicken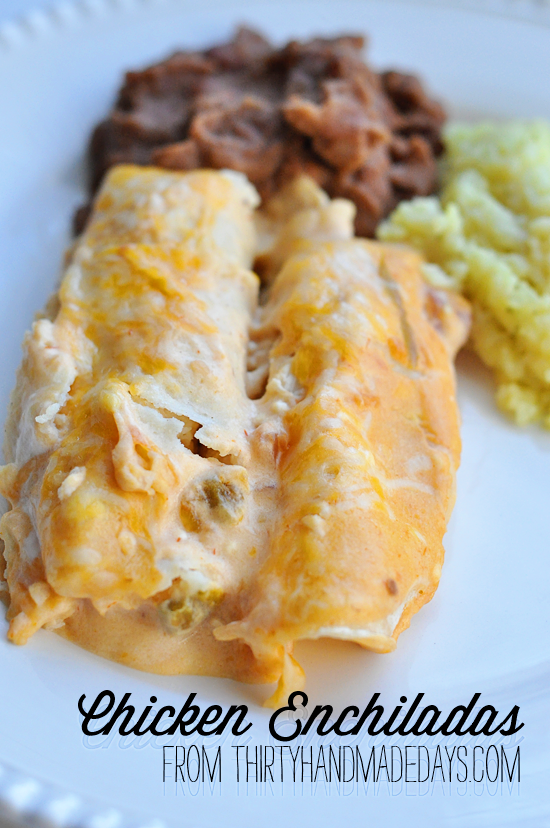 Chicken Enchiladas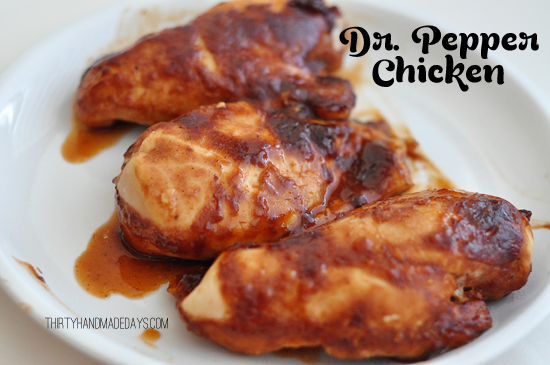 And if you're looking for other recipes, I have a big ol' recipe index.  It's worth the click!