Hello October! I can't believe how quickly 2013 is flying by.  My kids and I have been having fun in the kitchen and came up with these Caramel and White Chocolate Apple Eyes.  They are perfect for Halloween treats.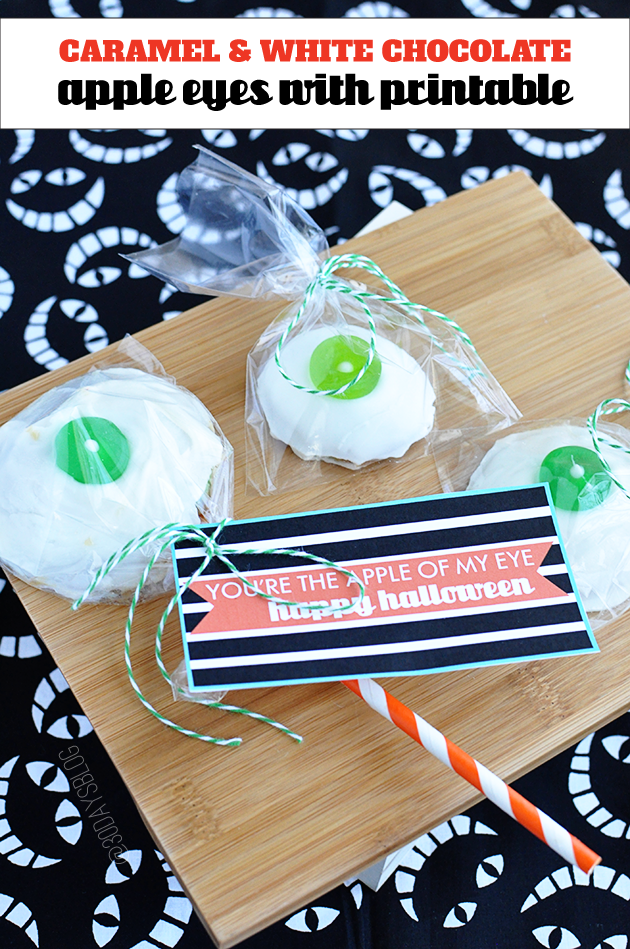 I hope you'll have some fun in the kitchen too. Make some silly looking eyeballs and attach a cute printable to pass out at a party, for classroom parties or to friends.  Get it? You're the APPLE of my EYE…  I'm such a sucker for a good pun.
Here's how you make these tasty treats-
Halloween Treats: White Chocolate Caramel Apple Eyes
Ingredients
1 package of caramels
3-5 Granny Smith apples
1 package white chocolate chips/melts/bark
1 package Lifesavers Gummies
Lollipop sticks (optional)
Instructions
Spray wax paper with cooking spray and place on a baking sheet or plate.
Cut apples in slices. For the best single eyes (without a stick), use the first slices on either side of the apple. Josh called them the "cheeks" of the apple. :)
If you are making eyes on a stick, at this point skewer the apples with a lollipop stick. Set aside.
Melt the caramels according to directions on the package (microwave or stove). Dip apples in caramel and place on wax paper.
Put in fridge to harden for one hour. Caramel will be sticky but the cooking spray will help release it from the paper.
Melt white chocolate according to directions (microwave or stove).
Dip caramel apples into the white chocolate, making sure to cover each piece.
Set back on wax paper. Add a Lifesaver Gummy to each caramel apple, making the eye.
Optional: using red piping pen, draw squiggly lines to make it a scarier eyeball.
Put back in the refrigerator for 1/2 hour to harden.
Place eyeballs in treat bag. Attach printable with ribbon or baker's twine.
http://www.thirtyhandmadedays.com/2013/10/halloween_treats/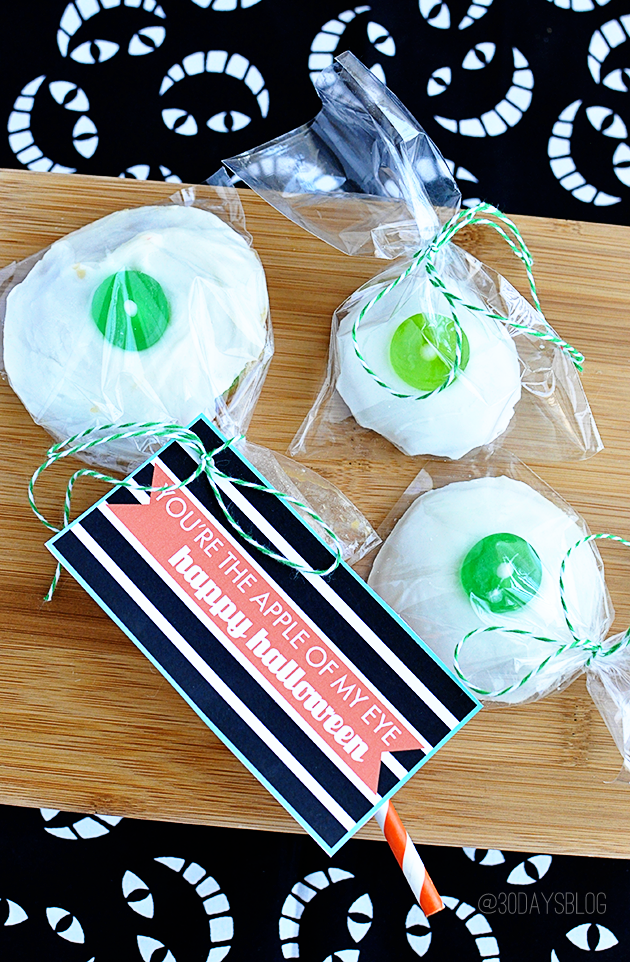 Download an Apple of My Eye printable.  For personal use only.  Thanks!
If Halloween treats are your kind of thing you might like my: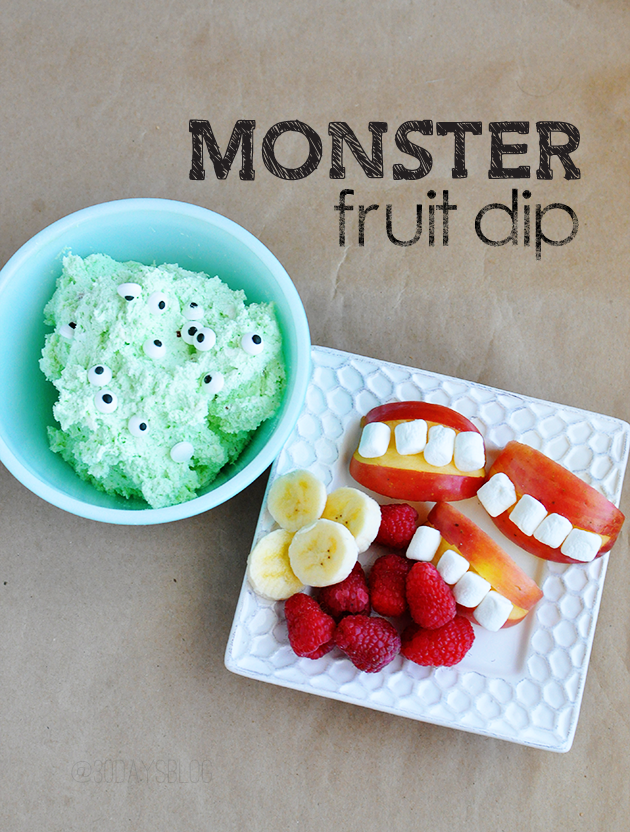 Monster Fruit Dip with Toothy Apples or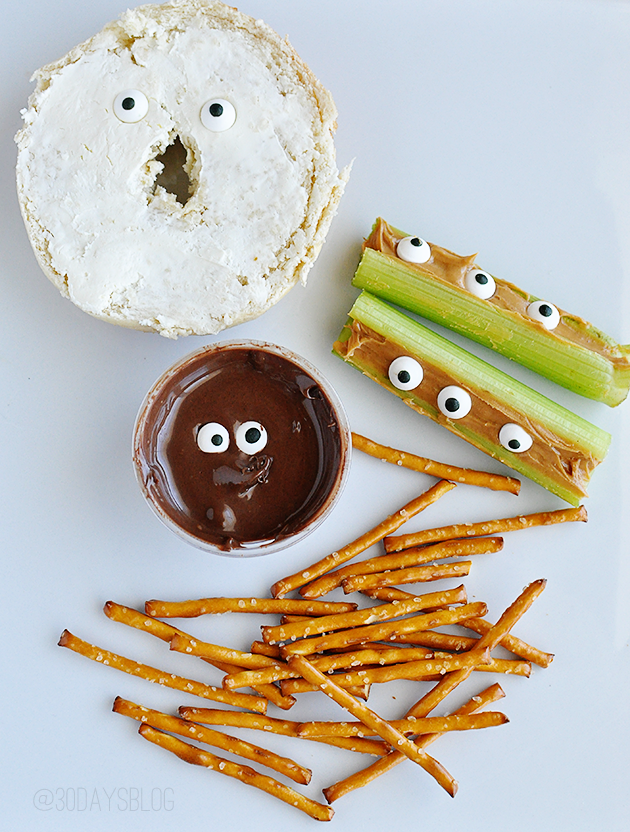 Simple Halloween Food Ideas