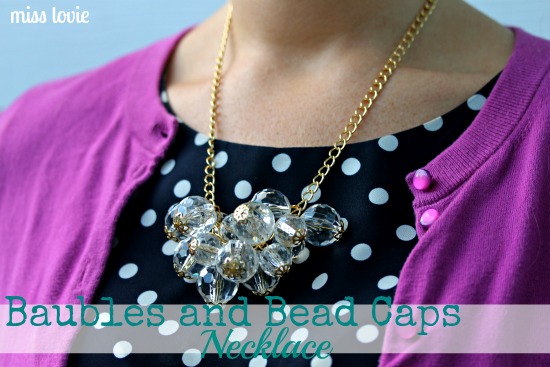 Hi 30 Days Readers! I'm Allie from Miss Lovie, back again with another great necklace tutorial, my Baubles and Bead Caps Necklace DIY. This necklace is very simple and easy. I love the big impact the huge clear faceted beads have. I think this necklace could be dressed up or down and could be worn with almost anything.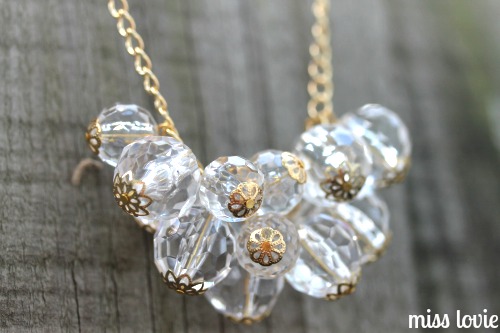 These fabulous (and CHEAP!) beads were found at Hobby Lobby last year so I'm not sure if they're still available. The rest of the supplies are from JoAnn's Fabric Super Store.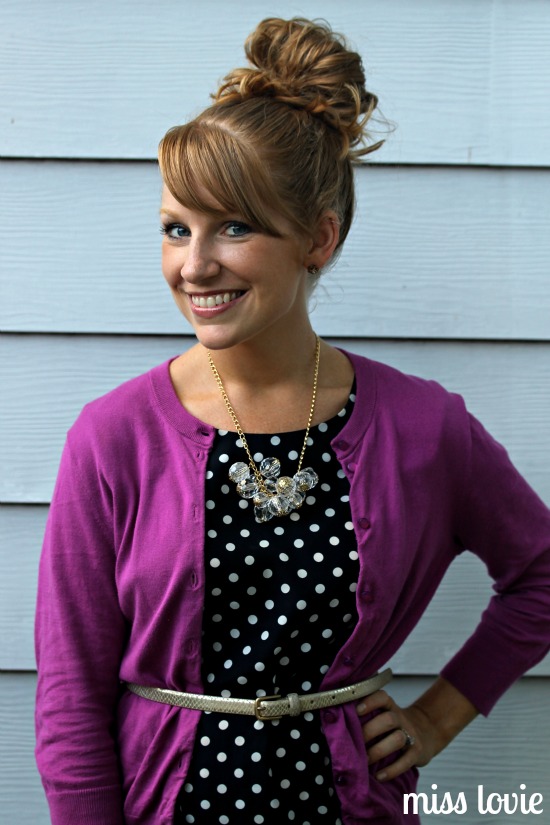 Even if you didn't find the exact beads, this idea for a necklace -one color of beads and those awesome bead caps- make for a fabulous necklace formula. Seriously easy and seriously cute.
Let's make it!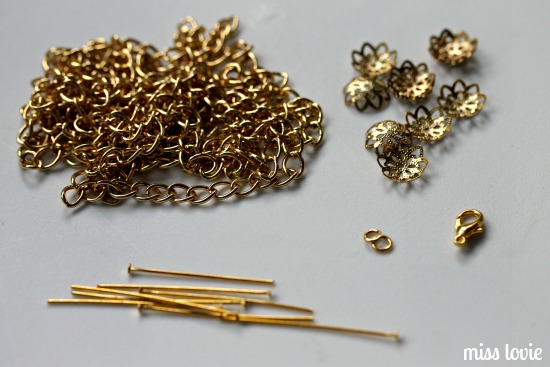 Materials needed (clockwise from left): cable chain, bead caps, lobster clasp, jump rings, and head pins, and beads (not pictured above). I used 9 large beads and 7 small beads, but you can use whatever number works best with your beads.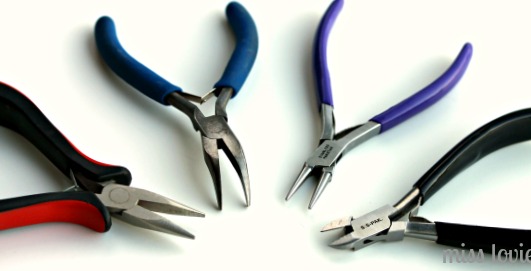 Jewelry Tools Needed (left to right): flat nose pliers, bent nose pliers, needle nose pliers, wire cutters.

First thing you'll do is to make a simple loop on top of all your beads. First, slide on a bead cap and then a bead and create the simple loop on top. See below for detailed directions on creating a simple loop.

(Disregard #1 because this step was already explained including the bead cap above) 2. After adding the bead and bead cap to the head pin, use the bent nose pliers above the bead 90 degrees.  3. Grasp the wire at the bend with the needle nose pliers  and wrap the wire around them.

4. Reposition the needle nose pliers 5. and continue to wrap the wire around to create a single loop. 6. Cut the excess wire off.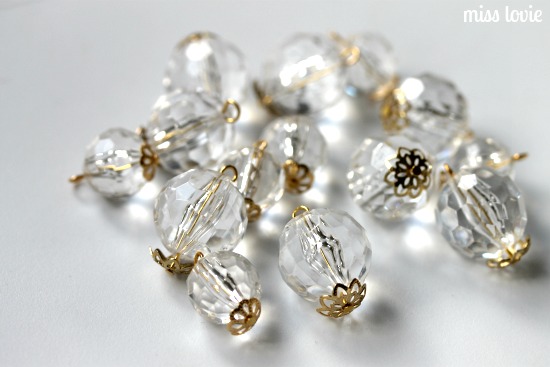 Create simple loops for all the beads.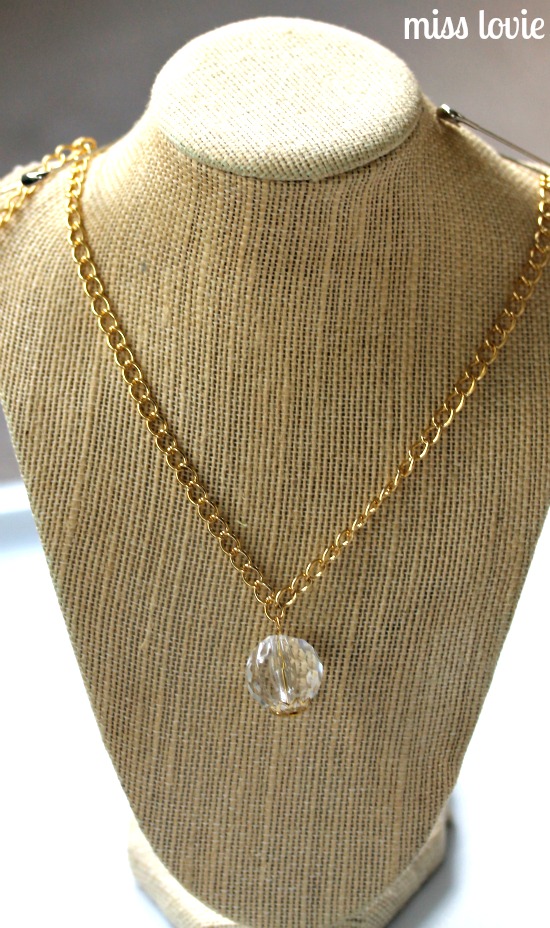 Pin the chain to something sturdy (I like to use a jewelry bust) and attach the first bead to the very center link of the chain. From here, you'll work your way out on both ends.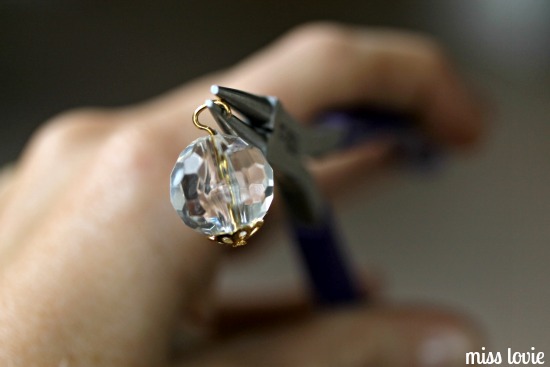 To attach the beads, simply twist open the loop, attach it to the chain and twist it closed.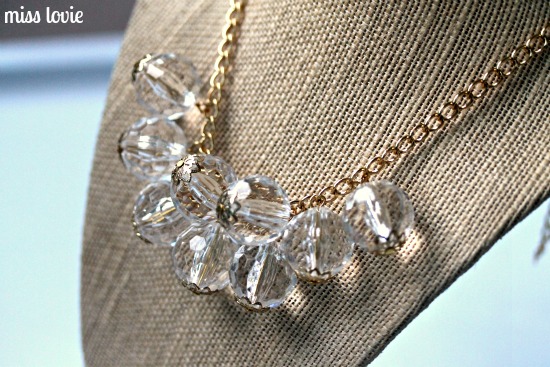 As you can see pictured above, I went ahead and added all the large beads every other link on each side of the center bead. After this (not pictured) I added in the small beads to the links in between the large beads. You can go ahead and just alternate small, large, small, large if it's easier for you.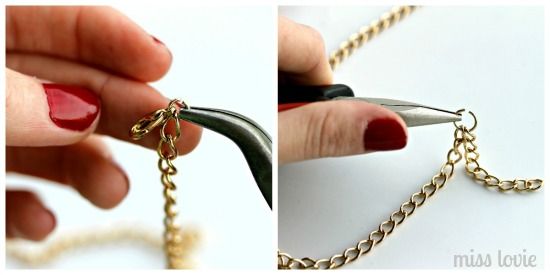 Finally, attach the lobster clasp on one end of the necklace using a jump ring as shown above (left), and attach another larger jump ring to the other end of the chain (along with a little extra length of chain if you want to make it adjustable) as shown above (right).
Done!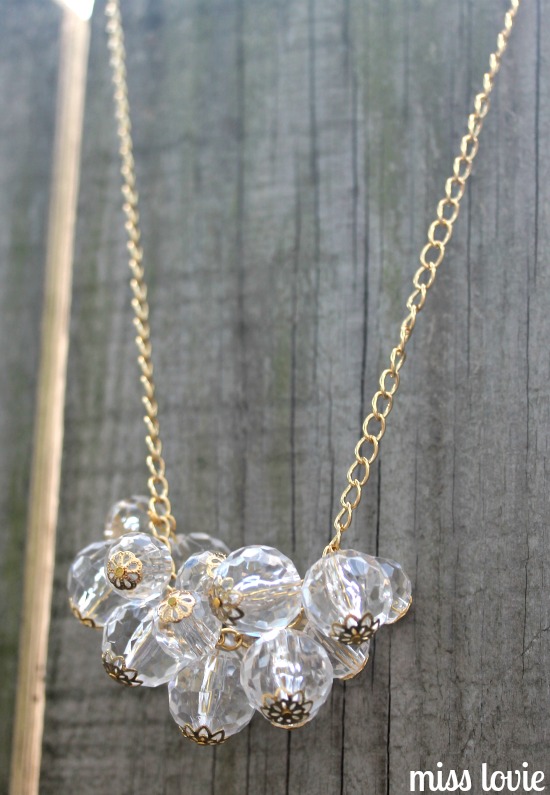 Simple and pretty.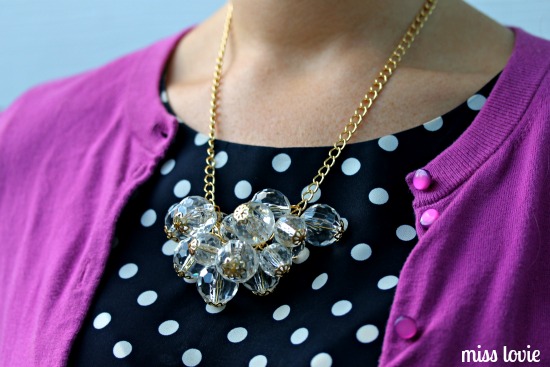 I hope you enjoyed this tutorial! Be sure to check out my other jewelry tutorials on 30 Days or head over to my blog!
Thanks for reading!