Remember my favorite friend with a paintbrush? Kristi from Barn Owl Primitives?  She's shared her subway art printables here over the last year.  She has also been generous in the giveaway department.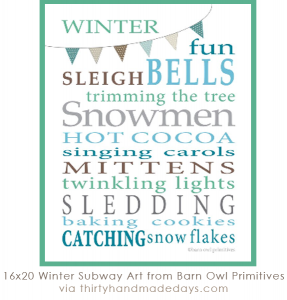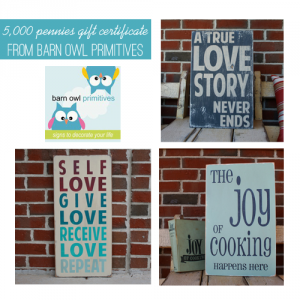 Guess what?  Her art has been picked up by some very big stores. I just love when good things happen to deserving people.  This is the perfect example of someone working hard (painting, painting, painting and more painting)…that translated into something awesome.  Go Kristi go!  Read more about Kristi in her new "About" page on Etsy. You will love her. Promise.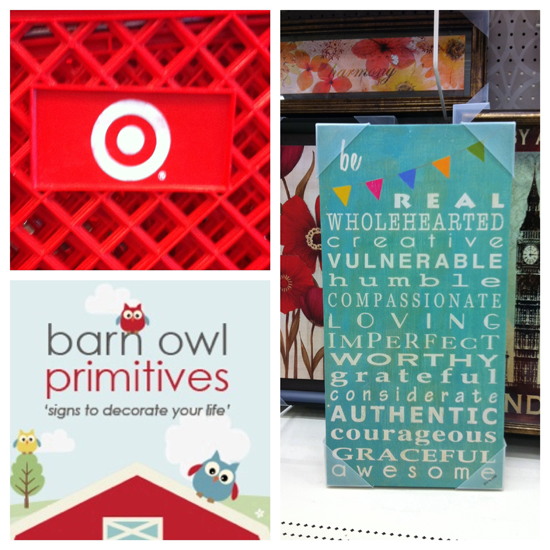 BOP licensed several designs and Target picked one up! Kristi's celebrating by giving one away to one of you! Her "Be Real" canvas can be found at Target's across the US! How exciting is that??
To enter this giveaway, leave one comment letting me know your favorite word.
That's it! No hoops to jump through.  Just a celebration in honor of Kristi!
I'll pick a winner this Thursday, June 14th.

The winner was chosen & emailed.  Congrats Lana! Thanks for entering this giveaway everyone.
 This post is not affiliated or sponsored by Target.  I was not compensated in any way for this post. I just love Kristi and all Barn Owl Primitives products.  I am so happy for her success!