If you follow my blog you now about my love for crazy different recipes. Reese's popcorn, lemonade cupcakes, you name it and this recipe is no exception. That's right, you read the title correctly, I made mini pies!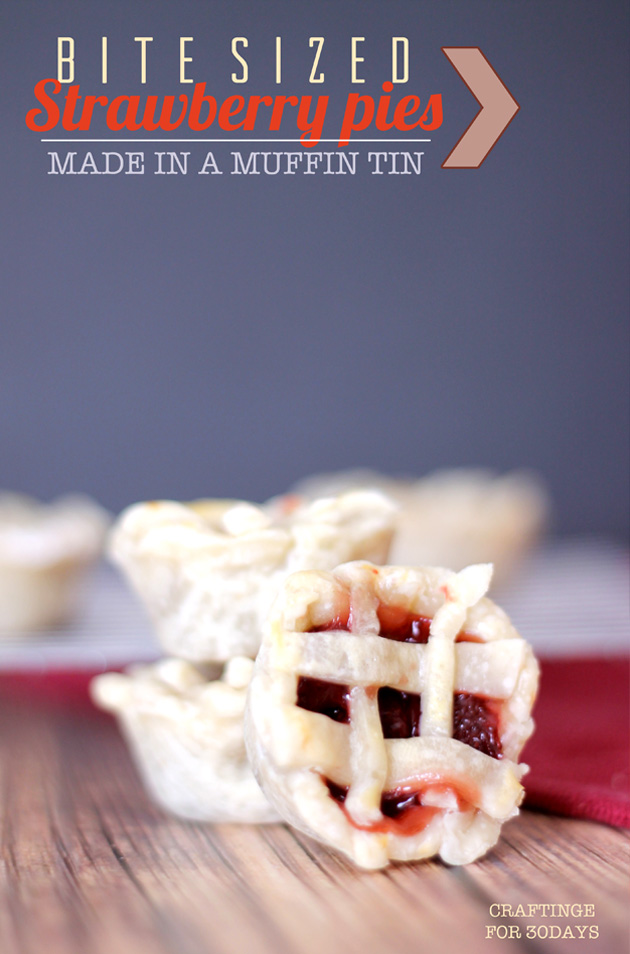 They are so easy to make, yummy, and easier to eat than normal sized pies. I just love how they turned out. Plus, do you want to know a secret? Ok I'll tell you, I made these in a mini cupcake tin. Not just a normal cupcake tin, a MINI cupcake tin so they're extra tiny.
Of course you can make them in normal sized cupcake tin, but then the recipe will only make 12 mini pies verses 24 if you do them super mini like I did. There are also only 3 ingredients in this recipe: Pre made pie crust, pie filling, and an egg.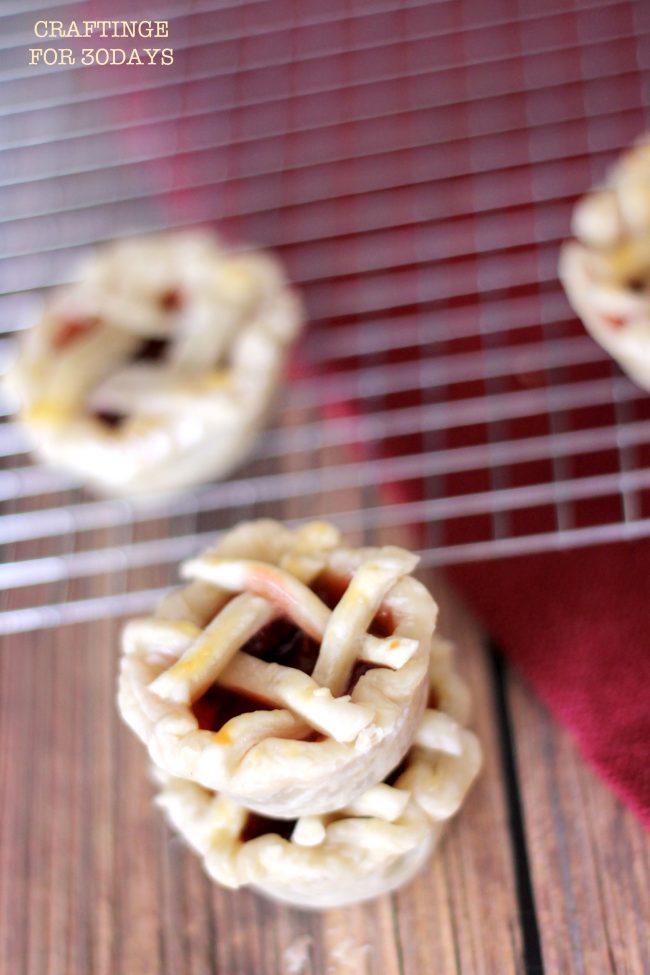 Ok here's the recipe you've been waiting for:
Bite Size Strawberry Pies
Serves:
12- 24 (depending of cupcake pan size)
Ingredients
Pre made pie crusts (don't get the shells, get the actual dough)
Can of pie filling (I used strawberry, but you can use what ever flavor you want)
egg wash
pizza cutter
some kind of bowl to cut the dough out with
cupcake pan
Instructions
Roll out the dough on the counter and cut it into circles with the bowl
Put the circles of dough into the crevices of the cupcake pan (it's just like when you do it on a normal pie)
Fill with some of your pie filling
Put a top layer of crust of top of filled pies
Crack the egg and whisk it together so it creates an egg wash. Brush it onto the tops of the pies.
Put the pan into the oven for 10- 15 minutes at 350 degrees (if you decided to use normal sized cupcake pans put them in for 20-30 minutes)
Allow to cool and enjoy!