Fall is (sorta) finally in the air and that can only mean one thing: baking.  If you follow me on Facebook, you know that I asked for your favorite banana bread recipes because I had some bananas ready to be smooshed.  I ended up using an old recipe and decided to snazzy my finished loaf of bread up to give it as a gift.  I used an inexpensive piece of lining fabric, a needle, thread, and a piece of jute.  It took me all of 2 minutes.  Here's what I did: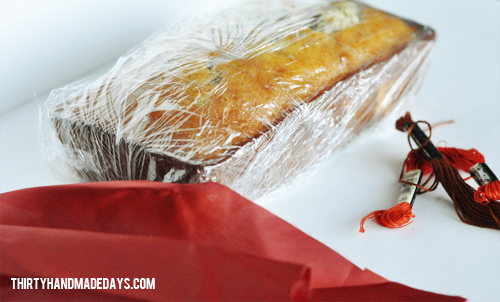 I couldn't find a cord to my sewing machine (SHOOT!) so I decided to use the old fashion method to create a ruffle- a needle and thread.  I threaded the needle using my favorite trick- lick the eye of the needle instead of the thread.  Works like a charm.  Then from underneath stick the fabric and up through it.  Then go back down. Up and down, up and down.  The further apart you do the stitch, the less gathered it will be.  If you do it really close together, it will be a tight gathered look.  When you get the end, pull on the thread and mess with it until you like the amount of gathering.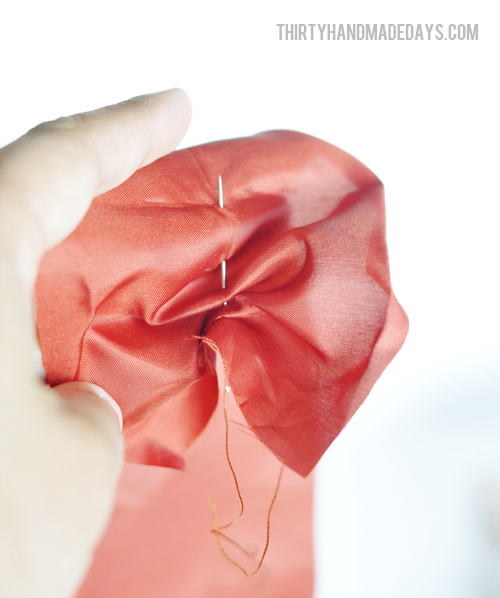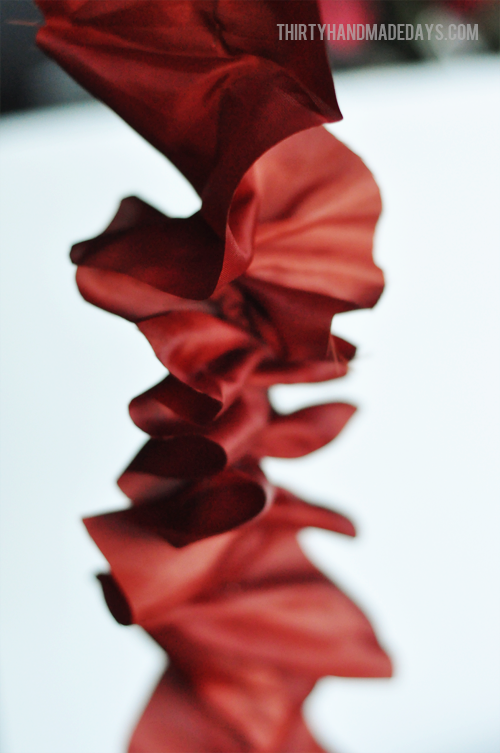 This is how I wanted mine to look: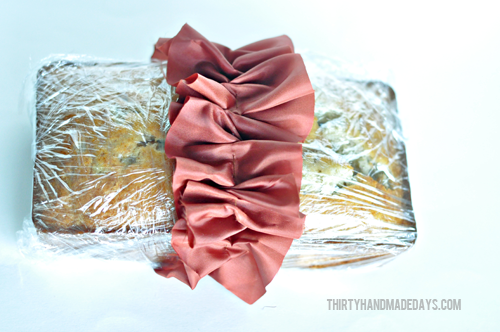 I then added a piece of jute over the top and tied a bow.
And love the fall look of this loaf of bread: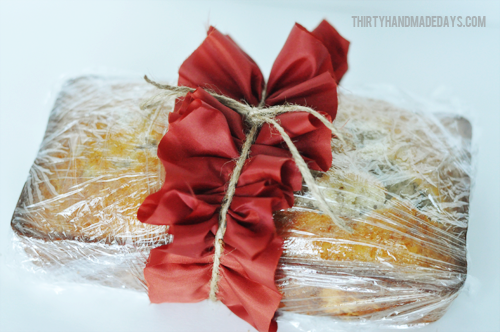 Want another fun bread idea? Check out my gussied up bread in a can.
What about you- what do you like to bake in the fall?
Do you fancy things up to give as gifts?
Linking this post up to I'm Lovin' It from Tidy Mom.