Along with cookies, quick breads are on the top of my favorite baking list. They are super simple to make, no yeast involved (yeast is scary!), and they taste so good. Today's Cinnamon Roll Quick Bread is right up there with the best of the best. It tastes just like a cinnamon roll but in bread form. Mmmmmm mmmmmmm.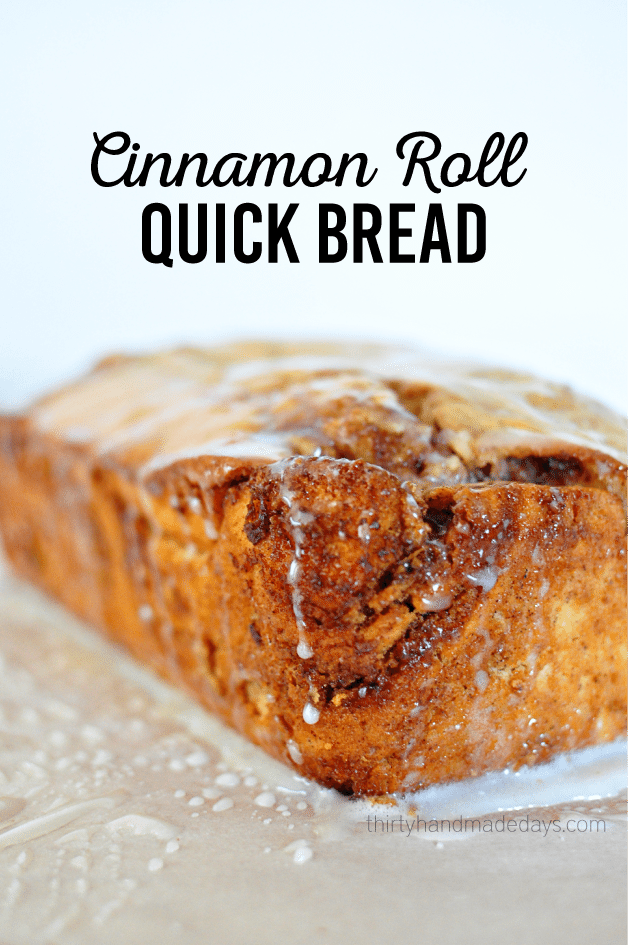 Most quick breads have similar ingredients but this one has a couple added surprises. I used greek yogurt in place of sour cream.
I loved the swirl action that occurred from the dollops of cinnamon mix. It's not only pretty, but gives it awesome cinnamon/sugar taste throughout.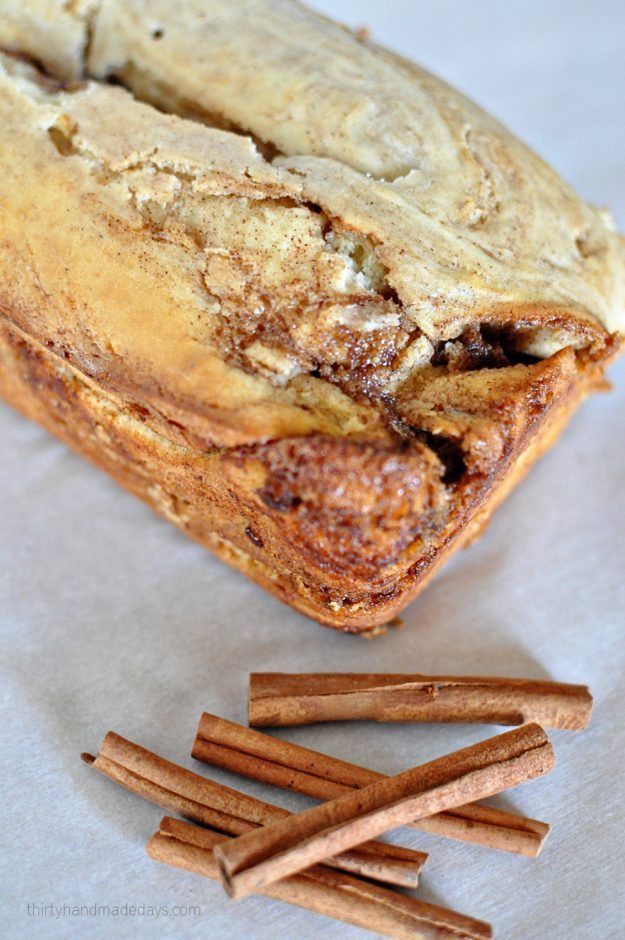 To make this
Cinnamon Roll Quick Bread
Ingredients
For the quick bread:
2 cups of all purpose flour
1 tablespoon baking powder
½ teaspoon salt
¾ cup granulated sugar
1 egg
1½ cups heavy cream, half and half, or milk - I used milk
¼ c. Sweet Cream International Delight Creamer *optional
⅓ cup of greek yogurt, sour cream or plain yogurt
1 tsp vanilla
For the swirl:
⅓ cup brown sugar
2 tablespoons melted butter
2 teaspoons ground cinnamon
For the icing:
½ cup powdered sugar
2 tablespoons milk
Instructions
Preheat oven to 350°. Butter a 9 inch bread pan, set aside.
Mix sugar, egg, greek yogurt (sour cream or plain yogurt could be used as well), milk and creamer in a large bowl until combined. Add dry ingredients to the wet mix. Stir until combined.
Pour ⅓ of the mix into bread pan.
Prepare the swirling mix by melting butter and adding sugar and cinnamon.
Spoon ½ of the swirl mix into different spots in the bread mix.
Add ⅓ of the batter over the top and spread evenly.
Repeat the cinnamon/sugar mix.
Pour the rest of the batter over the top and spread evenly.
Use a knife to create swirl patterns.
Bake in the oven for 40-45 minutes, until a knife comes out clean when testing.
Let cool for 15 minutes.
Mix glaze ingredients and pour over the top of the bread.
Let it harden and enjoy or wrap it up for later.
Slightly adapted from Rumbly in My Tumbly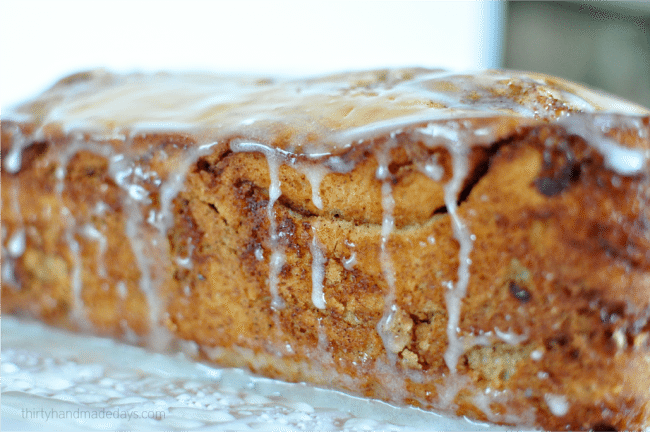 The glaze is the perfect touch to this recipe. I might try it with a cream cheese frosting next time just to see if it will taste even more like cinnamon rolls.