Don't let it scare you- yes, it's a "casserole." I know some people avoid them at all costs.  This one is a family favorite that I got from my mother-in-law.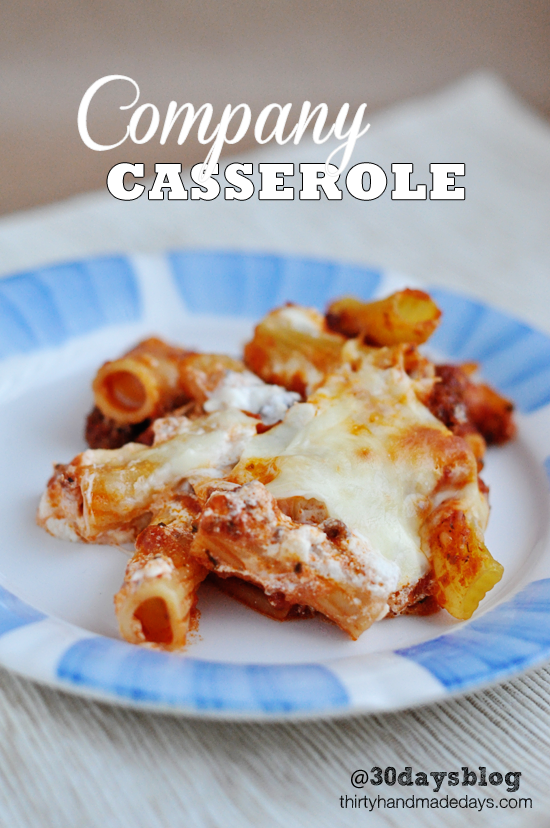 It sort of tastes like lasagna but it's easier to make.  And it's great for left overs.  My kids ask for it for their birthdays (they get to choose dinner for their special day).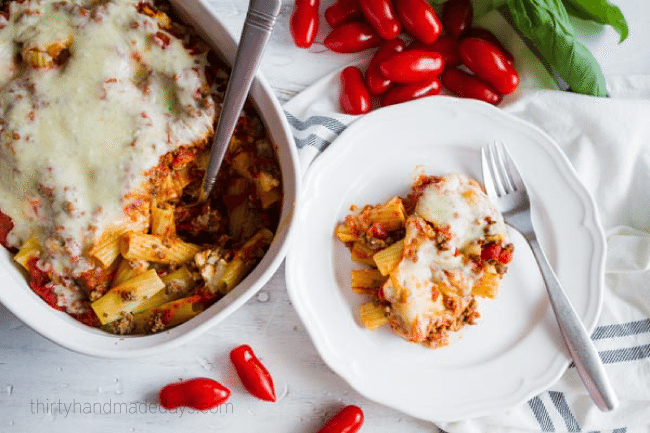 Company Casserole
Easy and delicious- your family will love this Company Casserole.
Author:
Mique from 30daysblog
Ingredients
1 lb. beef
1 c. sour cream
1 (8oz) pkg cream cheese, softened
1 c. cottage cheese
1 jar spaghetti sauce
1 package rigatoni noodles (other noodles work though too)
1½ c. mozzarella cheese
Instructions
Brown beef.
Add spaghetti sauce, heat thru til warm.
Cook noodles according to directions on the package.
In a bowl, combine cream cheese, sour cream, cottage cheese, and 1 c. of mozzarella cheese.
Layer starting with beef and sauce, then noodles, then sour cream/cream cheese/cottage cheese mix. I end with the sauce layer and then sprinkle with remaining mozzarella on top.
Repeat layer. Finish off with nice layer of mozzarella cheese (you can use parmesan for the top instead of mozzarella, Josh doesn't like parmesan so I don't).
Bake at 350 degrees for about 45 mins.
If you like quick and easy recipes, I've got good news for you —- I have an
e-cookbook
that's coming out: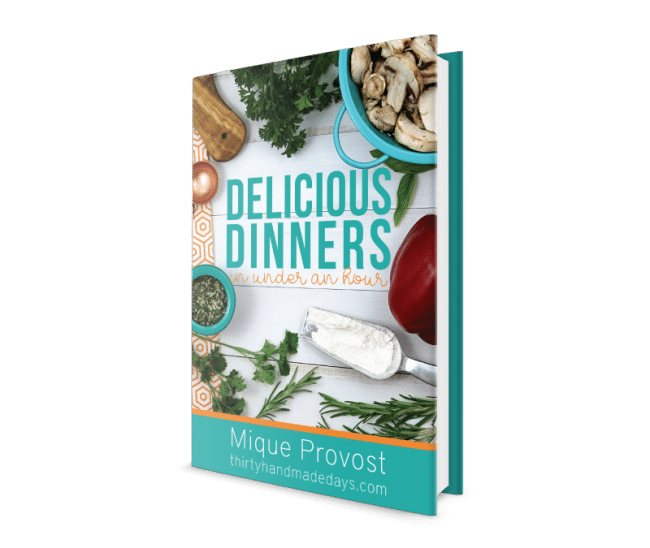 So tell me— casseroles, yes or no?
Make sure to check out my recipe index!