Simple dinner ideas are my favorite. If you're here for something gourmet…you might be disappointed. But if you are looking for an easy main dish that your family will love, I've got just the thing: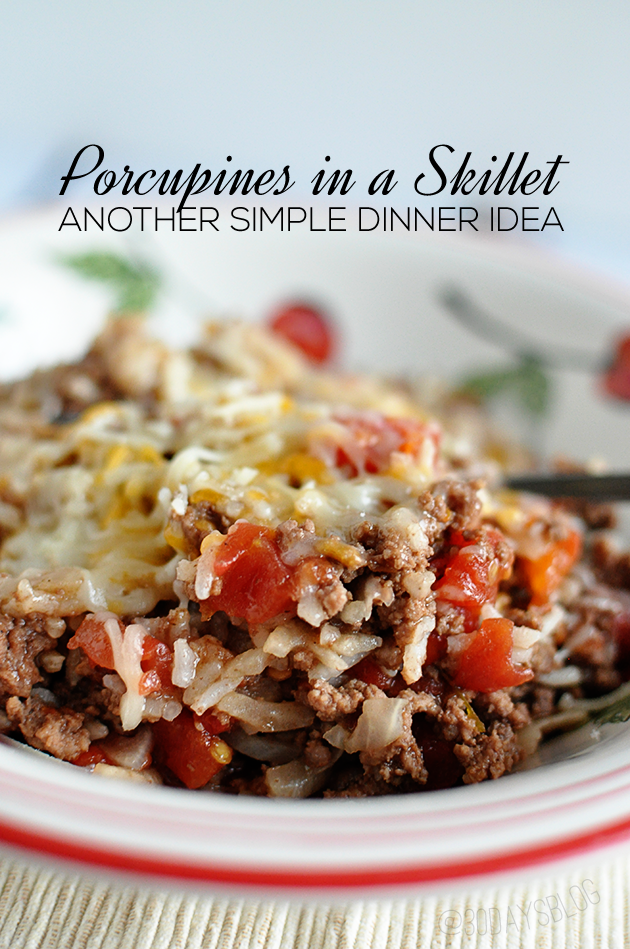 This recipe is a one pot meal that anyone can make.  I bet my seven year old could make it with a little bit of help!  When I told my husband what I was making for dinner he said "Yesssss……that stuff is so good!"  Although he knows not to complain about what I cook, he also doesn't necessarily do jumping jacks when he likes something.  So for him to get excited, this one is a winner.  His sister gave it to me years ago and I added it into the mix.  It's especially perfect for a cool, fall day.

Porcupines in a Skillet
Ingredients
1 lb. ground beef
1 pkg. dry onion soup mix
1½ c. hot water
¾ c. uncooked rice
1 (16 oz) can tomatoes
1 c. shredded cheese
1 small can mushrooms (optional, I don't normally add these)
Instructions
In a large skillet, crumble beef and brown.
Drain and stir in onion soup mix, water, tomatoes (optional mushrooms).
Add rice and stir.
Cover and cook on low heat for 25 minutes or until rice is tender.
Sprinkle with cheese, melt and serve.
I have one kiddo who doesn't like mushrooms and I'm not totally sure about canned ones (ewww ?!) so I don't add them to this.  I'll have to try it sometime and let you know how it turns out? I'll take one for the team.
Have you tried my other easy dinner ideas?
Over a month's worth of easy & fast dinners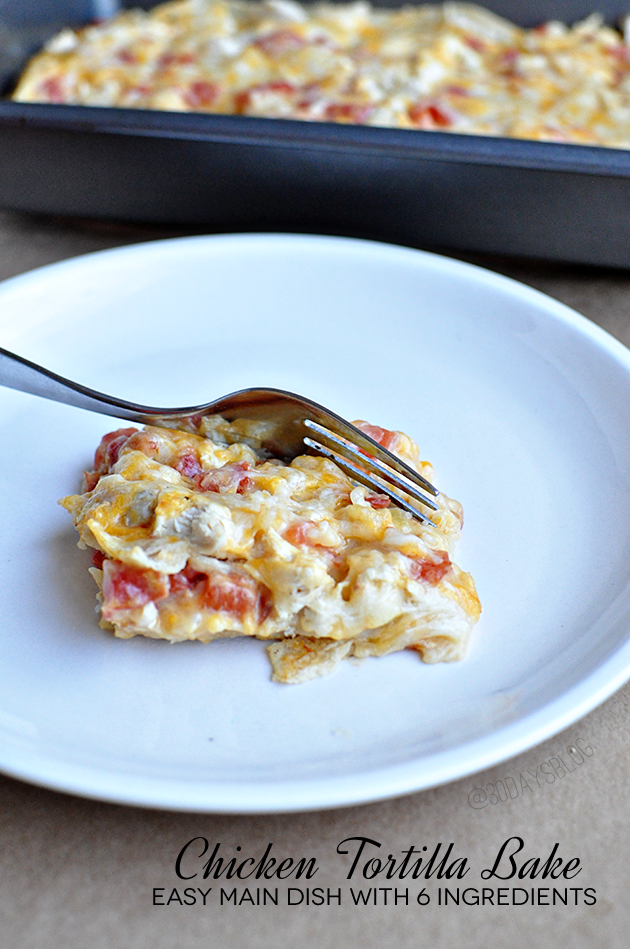 Chicken Tortilla Bake with 6 ingredients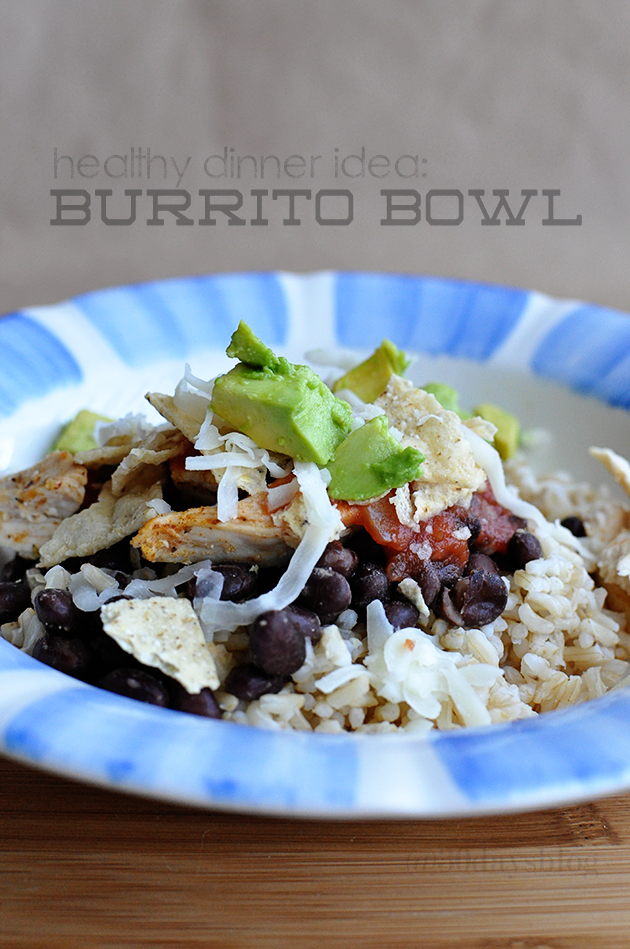 Burrito Bowl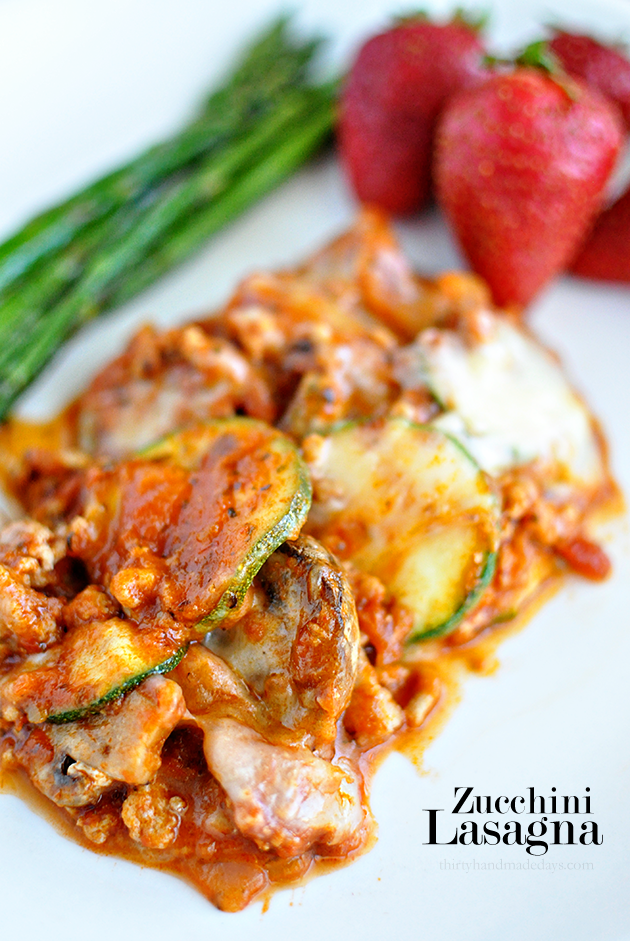 Zucchini Lasagna