Welcome back for my linky party!  So far since the shake up,  we've linked up:
Today I'm asking you to share your most favorite post you've ever written.  It could be anything. Something funny, personal, crafty, a tutorial that took 249292 hours to create. It's the one post that if you shut down your blog today, you'd want to be remembered by.

The rules are simple:
Link up  YOUR FAVORITE POST OF ALL TIME.
And then leave a comment for why you linked it up.  And what you look for in good posts.
I actually spent the week trying to figure out what my most favorite post ever is.  It really forced me to think about why I started my blog and where I want it to go.  I decided that my favorite post is Anniversary On the Hour.  I like that I shared something personal, pictures that make me laugh now and a gift idea that was fun to do.  While I looove creating printables and making good food (and a whole lot of other creative projects), one of my favorite things to do is make unique gifts.  I want to be remembered for thinking out of the box and being thoughtful.  Details mean a lot to me.  I pay attention to what people are saying and store ideas away to make the perfect gift for those I care about. And I love sharing those ideas here on 30days.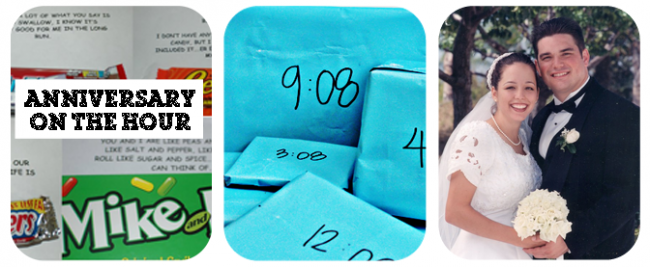 Now you tell me what your favorite post is and why.  Link up! Visit your neighbors and get to know them better.
—–> Up next week:  Your go to blogs.  Link up your favorite blog and share why you love it.