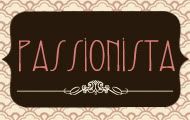 Somehow over a year ago I stumbled upon a blog called Passionista. I loved the design of Marilyn's blog. And I loved her passion for music. She was immediately added to my Bloglines (as all of my favorites are). I spent one afternoon scouring through her archives because I couldn't get enough of her music point of view. She introduced me to musicians that I had never heard of but completely adored. And then I was lucky enough to get my hands on not one, but 2 of her cd mixes. And let me tell you, these are my favoritest mixes ever. EVER. I listen to them over and over and over and over. My 3 year old's favorite song is now Save Yourself by James Morrison thanks to her- he says, "Mom will you play my song?" And I gladly do. She has been my go-to music girl ever since.
I think music can be the perfect accessory to a good craft session. It can inspire and soothe. It can pump me up when I need some motivation. It helps me get through dreaded workout sessions at the gym.
So I was excited when Marilyn agreed to let me interview her for 30days.
Without further adieu, please welcome my first guest this week, Marilyn, the Passionista:
First, please tell us a bit about yourself. My name is Marilyn and I'm from Washington State; the dry, dusty, hot, part of the state. I'm married to Brandon and we just celebrated our 15th anniversary. He is my very best friend and he is a crazy running maniac, literally crazy. He runs ultra-marathons, 50k's, 50 milers, 100 milers. Like I said, crazy. We have an organic blueberry farm and four awesome children. Madeline just turned 14, Jocelyn is almost 13, Ethan is 10 and Lily is 7. These 5 people are the joys of my life.I am passionate about my faith, my family and friends, music and finding the beauty in life. I love the Food Network and discovering new music, I love handmade things and things that smell wonderful.
What made you decide to start a blog? And why did you decide to call it Passionista?In January 2007, my friend Danyelle introduced me to cJane Enjoy It and The NieNie Dialogues. Those were the first blogs I fell in love with. Reading Courtney and Stephanie's words made me wonder if I had anything to say and I decided it would be a great way to journal some of my thoughts, and so my blogging days began. I sat down to create my blog and the word Passionista just popped into my head, and I honestly thought I had invented the word…silly silly me.

You have opened up my eyes to some great artists/music. Do you have someone that has done that for you?Whenever we have a family gathering, the topic of conversation ALWAYS migrates to music. It is one of the things I love most about my family. So I would have to say that my parents, my brothers, and extended family really have influenced my love of music.
Have you always been passionate about music? Having parents who are passionate about music really imprinted me with a love of music and so from the time I was born there was always music playing around our house. At about age 9, I began to teach myself to play the organ and my parents saw the desire I had to play, so they bought me a piano and signed me up for lessons. They never had to beg me to practice, rather, they would have to take away my playing privileges if I didn't get my work done. I was pretty much attached to that piano.From elementary school all the way through high school, I was involved in band or choir and some of my favorite life memories involve my high school jazz choir years.
What's your first music memory?
There are certain songs that I remember from my early childhood that bring back such vivid memories of the house we lived in and it's like I am transported to that time and place. Especially Beatles songs. Boston's "Amanda" is one of my all time favorites and whenever I hear it, I can picture my childhood home and even the closet where we kept the vinyl records. Music is amazing that way, the way it can capture time.
Do you have any cd's that you'd be embarrassed if we found out about?
I wouldn't be embarrassed but I'm sure my brother's would make fun of me if they discovered my Barry Manilow or Barbra Streisand collection. I am not very discriminatory about music…there are only two things I can't stand… screaming heavy metal, and explicit music. Not my cup of tea!

What artist do you consistently have in your player/Itunes/car?
This is a hard question for me because I listen to so many different artists, but two that I can listen to on any given day and that I NEVER tire of is Ella Fitzgerald and Michael Buble. I love the American Standards with all my heart.
Who is your new favorite up and coming musician?Another really hard question for me to pin down to just one… the Seattle band Barcelona is a new favorite of mine, as well as Zee Avi, Diane Birch and Aimee Allen. Check them out, they are all fantastic. Seriously!

I have a hard time finding good music that both my kids and I like (since they are little)- do you have any suggestions? Some middle ground between the Wiggles and Jon Foreman (though I think you know how much I love Jon Foreman ).
I don't buy into the idea that just because you have children, you have to abandon your own tastes and listen to kid music. My kids listen to what I listen to and they love it. Sure, we have the Wiggles and Dora and Barbie, but believe it or not, my kids would rather listen to Queen, Brooke White, The Beach Boys or Coldplay. I don't have to sacrifice my tastes and they've gained an early appreciation for all kinds of music. It's a win-win situation.
I know you've been to a lot of concerts, what is your favorite one? Why? I haven't been to as near as many concerts as some people, but attending concerts is one of my most favorite things in the entire world. My most recent concert was Coldplay [at the Gorge = wickedly amazing outdoor venue] and it was so incredible. They sang for almost two hours and put on such an amazing show. But my all time favorite concert ever was my first Michael Buble concert in Portland, 2005. I was with my mom and some great friends, and we were blown away at what a special performer he was. I have seen him four more times since and he has never disappointed.
Which artist comes to mind for each situation:

a) happy day: my go-to happy music would be Jason Mraz, Kate Walsh, Katie Herzig or Ingrid Michaelson or even a mix of current hits.
b) sad day: last year after NieNie's accident, I felt so sad and heartbroken for their family, and I listened to Mindy Gledhill's "Feather in The Wind" continuously. Partly because I knew Stephanie loved it, but also because her voice and her lyrics are so soothing to the soul. I honestly feel like that album helped heal my broken heart.
c) for exercise: I think I'm kind of abnormal when it comes to exercise music. So many people have told me they like upbeat music to work out to, but all I need is music that I adore and it makes me want to keep going so that I can keep on listening. But, there are a couple of songs that I love to add to work out play lists: Joss Stone's "There's Nothing Better Than" and The Killers "All These Things That I've Done."
d)a busy day: I love to make mixes, and so I would probably just pick my most current mix and listen to that. I make a new mix every month and post it to my blog, as well as publish it as an iMix in the iTunes music store.
e) Sunday afternoon: This one is so easy. Hands down, my favorite Sunday album and the one we listen to every week is "Love Is Spoken Here" by The Mormon Tabernacle Choir. Even if you aren't LDS, this album is so beautiful and peaceful. A must own.

If your life could be summed up with a song, what song would it be?
"Laundry and Dishes" by Adrienne Pierce…just kidding, but that is a great song!
My all time favorite song is "Over the Rainbow" and I have about 18 different versions by 20 different artists. I guess that song speaks to me because it talks about looking beyond the dark hard times and beyond the rain, and looking for the rainbow. Even amidst the hardest days as a wife and mother, I try to remember that there will be better days and that my life is beautiful.
Name your top 3 blogs that you must read daily.
(these happen to be some of my faves as well Marilyn. ;)
1. Dandee Designs. My dear friend Danyelle always brightens my day with her positive outlook and creativity.
2. cJane Enjoy It. I love Courtney's creative writing style so much.
3. The NieNie Dialogues. I am so grateful to have the opportunity to watch Stephanie triumph over tragedy. I am cheering her on!

What does the future hold for the passionista? Both personally & blog speaking.
I have some big life goals that I want to work on, namely:
1. Learn French
2. Learn to play the violin and harp.
3. Conquer the dishes always piling up in my sink.
and as for the blog, I hope to continue posting about my favorite things: family, music, and beautiful things.

Thank you Marilyn for letting us into your musical mind. You continue to inspire and amaze me!
Make sure to stop by and visit Marilyn at Passionista.
Now aren't you all ready to go play some good tunes and get your craft on?