If we've met in real life, you know that I love color.  While there is inspiration for color everywhere, I have been spending a lot of my online time at a few spots in particular.  Pinterest. COLOURlovers. we ♥ it.  These three sites, will give you enough color inspiration to last for weeks.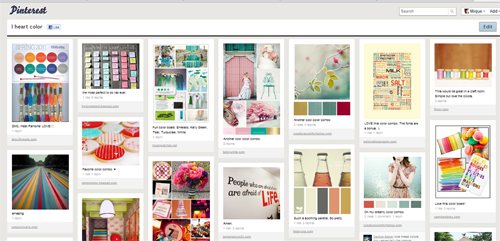 I know there is a ton of talk about Pinterest right now.  It's all true.  Pinterest is amazing. I could get lost for hours there. (ok so maybe I have…..shhhh…)  Although it all completely inspires me, I have an i heart color board where I pin anything that jumps out at me as inspiration for color.  Beth from Stories from A to Z has a great Pinterest tutorial for those of you wanting to join in on the fun.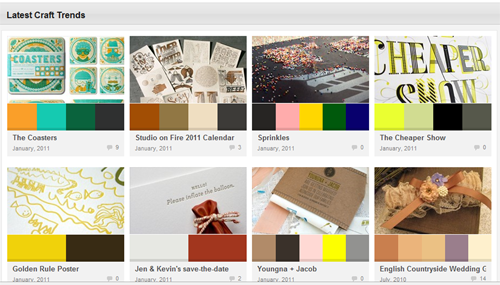 I'm sure that a lot of graphic designers use COLOURlovers on a daily basis.  Another happy space to get totally lost in.  It can be pretty overwhelming at first with so many options.  You can browse palettes, patterns, trends and more.  But I've referred to COLOURlovers several times to find a particular color and what coordinates with it.  Today I had fun looking in the craft color trends. (image above found there)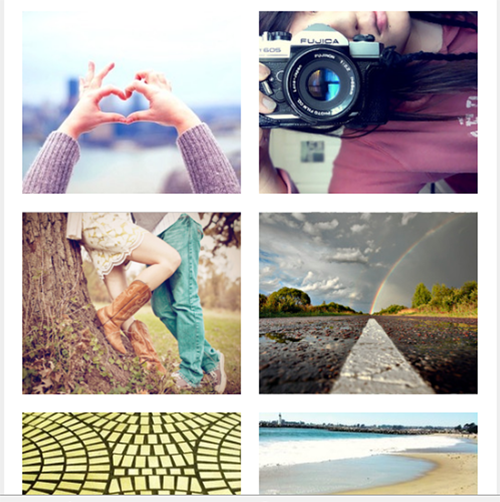 At  we ♥ it you can create an album (a heart) with your favorite images and videos.  I have just been using it to find colorful pictures.  Using their search tool, you can find thousands of amazing images. And just a warning- there are some grown up images.
While some people prefer neutrals I gravitate to red, aqua, and these days kelly green.  Oh how I love kelly green.  Where do you go for color inspiration?  Do you shy away from color?