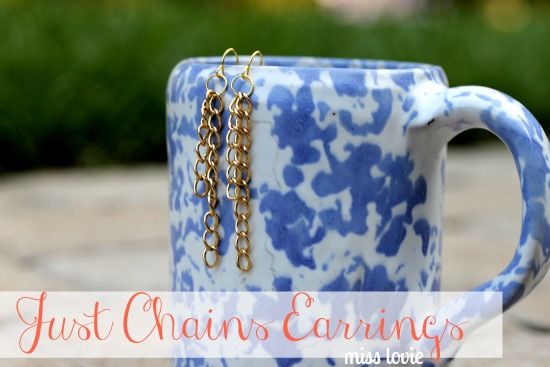 Hello 30 Days readers! I'm Allie from Miss Lovie back again with another great jewelry project. This month I'll be sharing my Just Chains Earrings tutorial. This is definitely the easiest and fastest jewelry project I have ever made.
Start to finish-it took 5 minutes. Seriously. And that's generous! I actually saw this idea in a local home decor store that sells earrings and thought, "Whoa. Those are so cute and would be SO easy to make." I really didn't intend to make earrings to go with the Just Chains Necklace, but I guess they kind of do. I would never wear them paired together, though. Whew. That would be too much going on! I like to wear dangly earrings without necklaces so the main focus is on them. These would be perfect on their own with a casual top and jeans for every day or they could even be dressed up if you want.
I'm loving these. And they're too easy not to make so let's get started.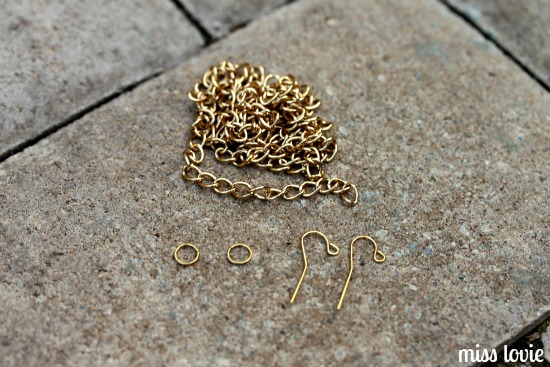 The materials you need are medium sized cable chain (I got mine at Jo-Ann's-it's the Blue Moon brand), jump rings, and ear wires.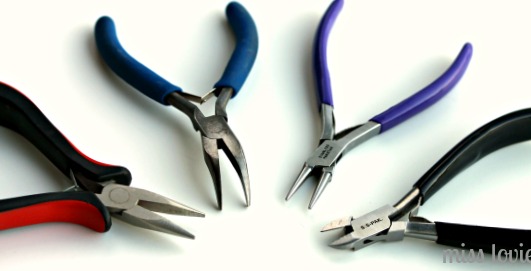 You'll also need these jewelry tools from left to right: flat nose pliers, bent nose pliers, needle nose pliers (you don't need these for this project!!), and wire cutters.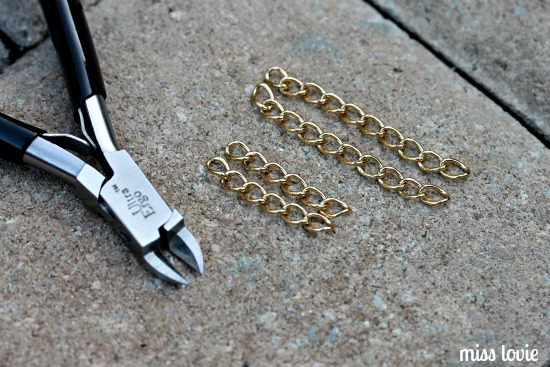 Use your wire cutters to cut 4 lengths of chain, two short and two long. I measured the chain by simply counting the links- 10 links in the long lengths of chain and 6 links in the short lengths of chain.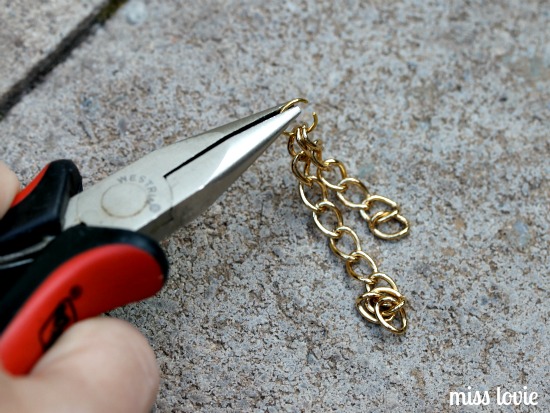 To create each earring, open a jump ring with your pliers and slide on the long and then short chains…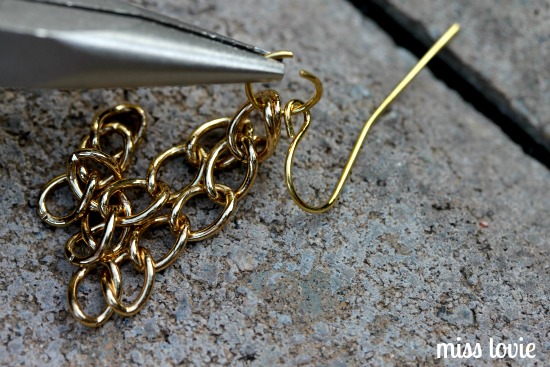 and then the ear wire. Close the jump ring.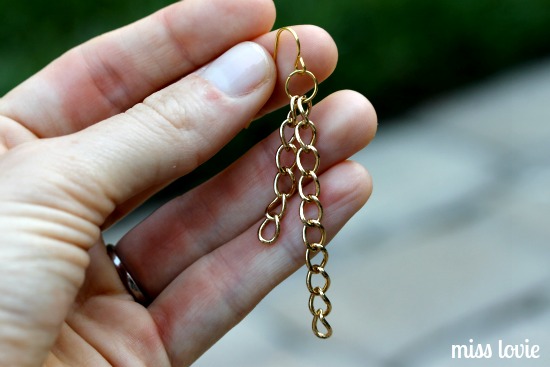 Done. Seriously easy, huh?!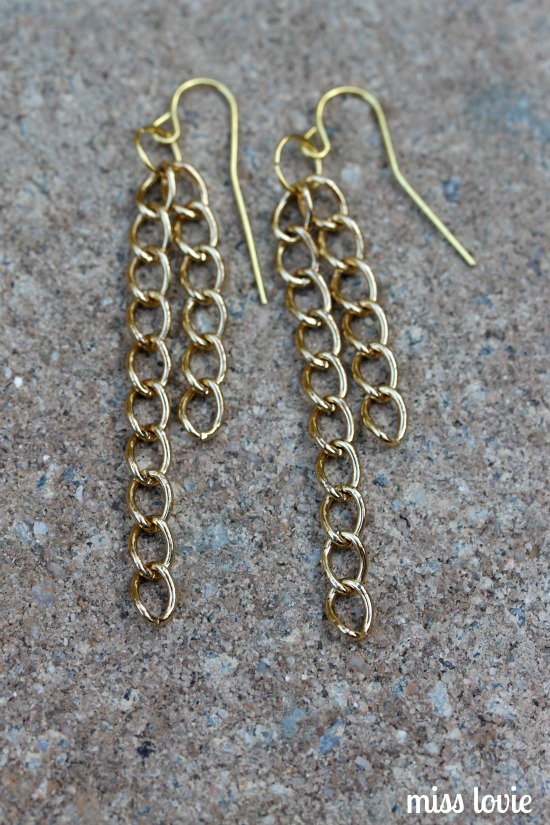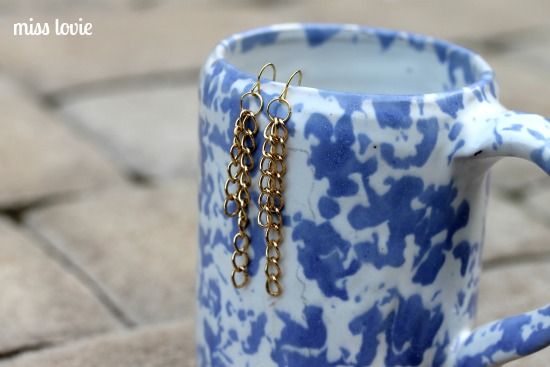 Hope you liked this tutorial!
Be sure to check out my other jewelry tutorials on 30 Days or on my blog!