With Mother's Day fast approaching, my mind has been spinning with different ideas.  My Mom can be a bit tricky to buy gifts for so I usually end up making something.  I knew she didn't need one more knick knack, so I came up with something that will be useful.  I hope.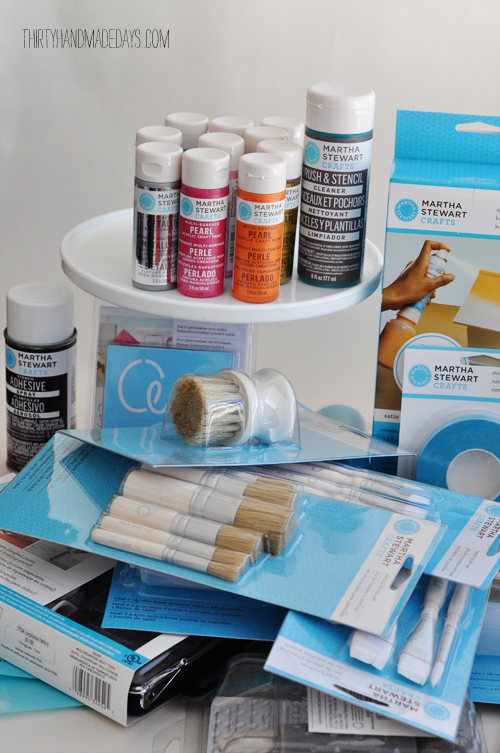 I received a box filled to the brim with Martha Stewart products and kinda didn't know where to start.  I experimented with a few of the products before deciding on a simple tote using a few types of paint and most of the paint brushes.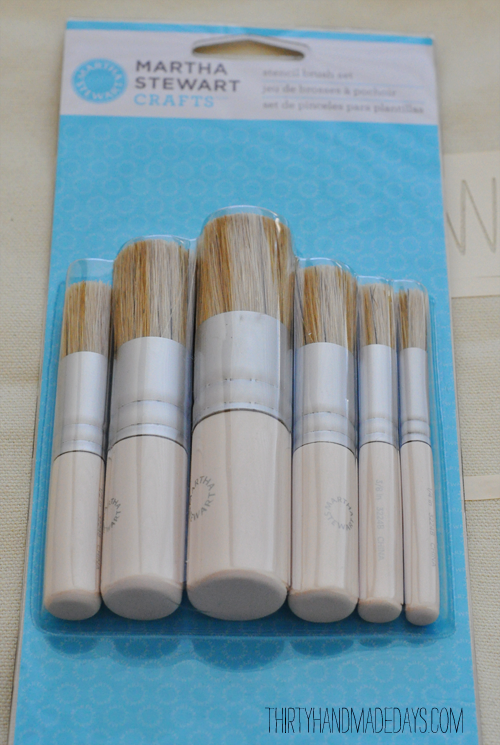 A little background- my mom's favorite word is Joy.  It was her mom's name and it is now sprinkled in her jewelry, decor and whatever else we can find to give her.   With that in mind, I made her tote with a JOY quote to put the guide into.  Who needs boring wrapping paper when you can make a cute bag?  And it can be used as a beach tote, for church, to put her books in, etc.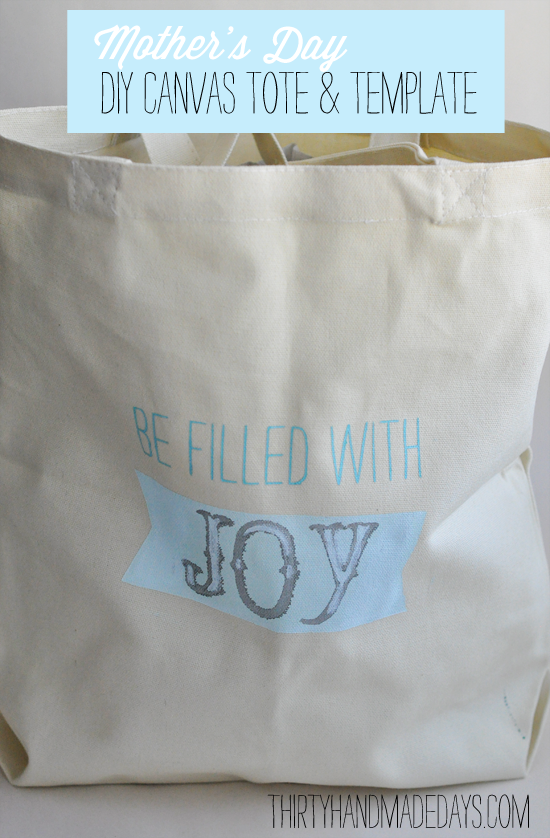 I created a design in Photoshop and cut it out with a vinyl machine.  Note: you could use MS blank stencil sheets if you don't have a vinyl machine.  After ironing my canvas tote and weeding the vinyl, I stuck the "be filled with" and the shape on the canvas tote.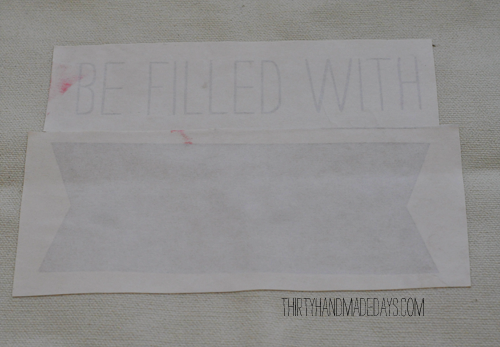 My mom's favorite color is blue so I used two shades of blue and a metallic silver.  I used: Satin, Jet Stream for the "Be filled with," Satin, Sea Lavender for the arrow shape and Metallic Sterling for the "JOY."
The blue covered fabulously, the metallic silver seemed to bleed more.  Not sure if it was font related or paint related, but I was much happier with the blue.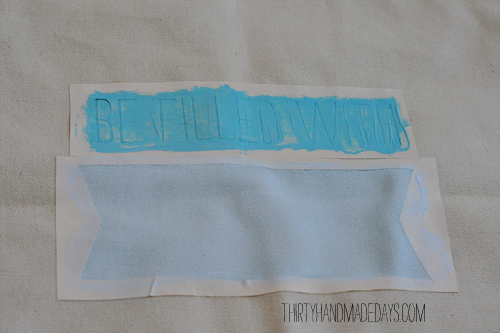 I painted a few layers of blue on both the shape and the "be filled with" and let it dry.  I then stuck the "JOY" over the shape, painted it silver and let it dry.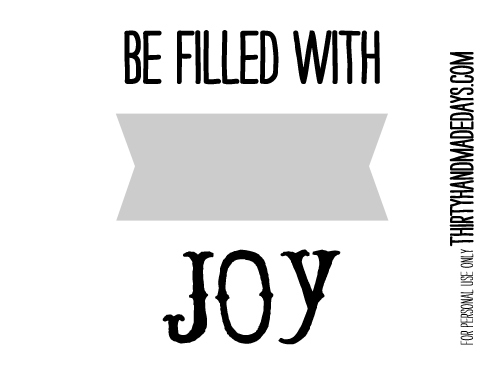 Download this template.  For 30days subscribers and personal use only. Thanks!
Wanna know what I put inside the tote for the second part of my gift?  A sneak peak….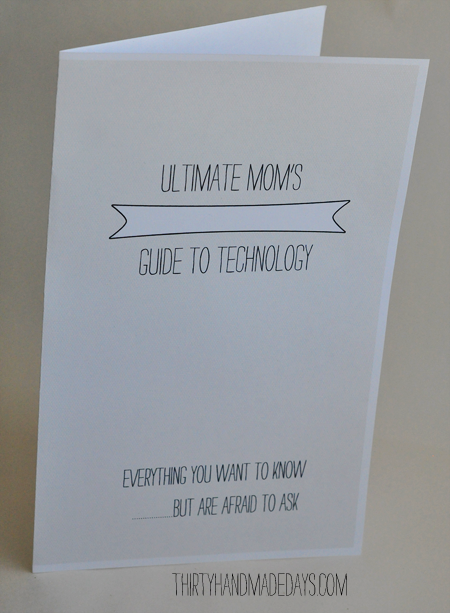 Have no fear- I'll be sharing it soon!
To keep up with Plaid and Martha Stewart products, find them here:
This post was written as a part of a paid campaign with Plaid and Blueprint Social.  All opinions in this post are 100% mine.