It's pumpkin mania out there! I don't know if I've ever had a fall where I felt like pumpkin was in such demand.   I've mentioned before that my mom makes all things pumpkin when September rolls around.  These Old Fashioned Pumpkin Chocolate Chip Cookies are perfect for fall.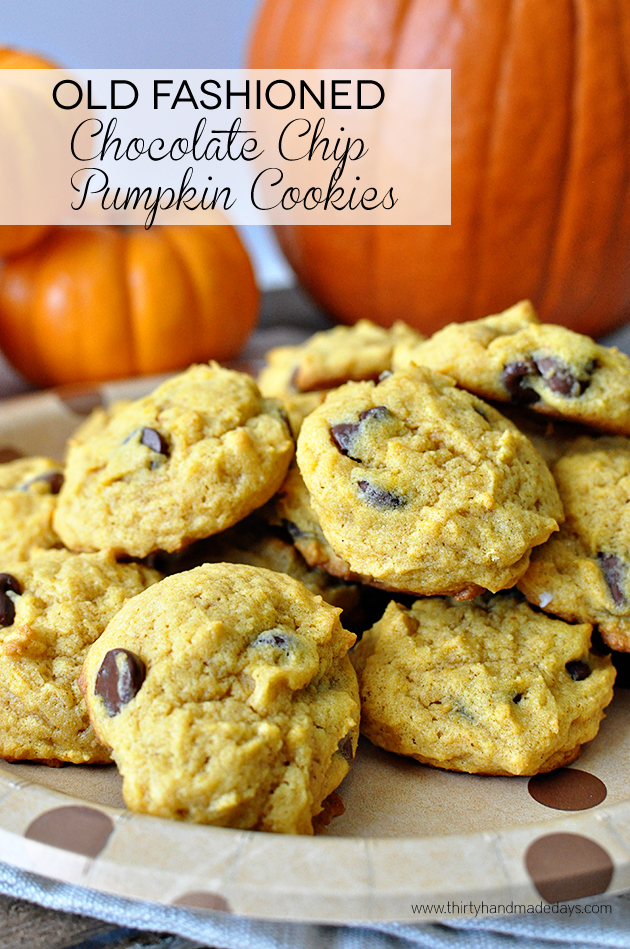 I posted some pumpkin cookies on Instagram and mentioned that I was making them to share.  My Mom commented that sharing pumpkin cookies was a tradition for our family.  I guess I didn't pay enough attention (or I'm getting old and it was a long time ago that I was living with my parents) and realize that she made them to share every year.  But now that I know that, I think I'll do the same.

Old Fashioned Pumpkin Chocolate Chip Cookies
Ingredients
1 c. shortening
1 c. sugar
1 c. canned pumpkin
1 egg
1 tsp. vanilla
2 c. flour
1 tsp. baking soda
1 tsp. baking powder
1 tsp. cinnamon
¼ tsp. salt
½ bag of semi sweet chocolate chips
½ bag of milk chocolate chips
Instructions
Cream the first four ingredients together.
Then add the last ingredients one at a time mixing well.
Place on greased cookie sheet.
Bake at 350 for 10-12 minutes (I just do 10 mins, I go for underdone rather than overdone).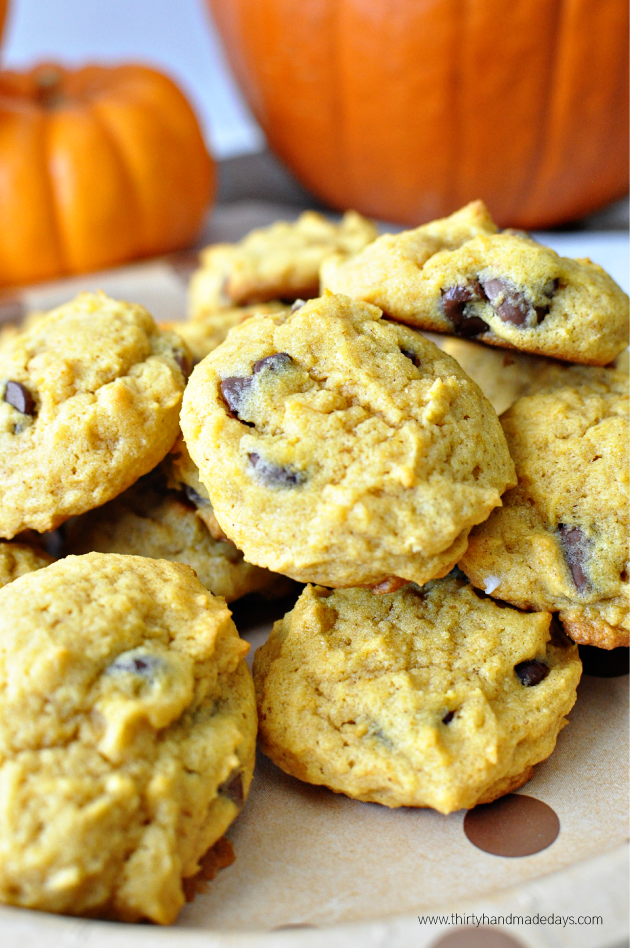 These cookies are easy to make and taste great- they are the consistency of a muffin, light and fluffy.   They have the right sugar and spice.  It's like taking a bite of fall.   Mmmmmmm…….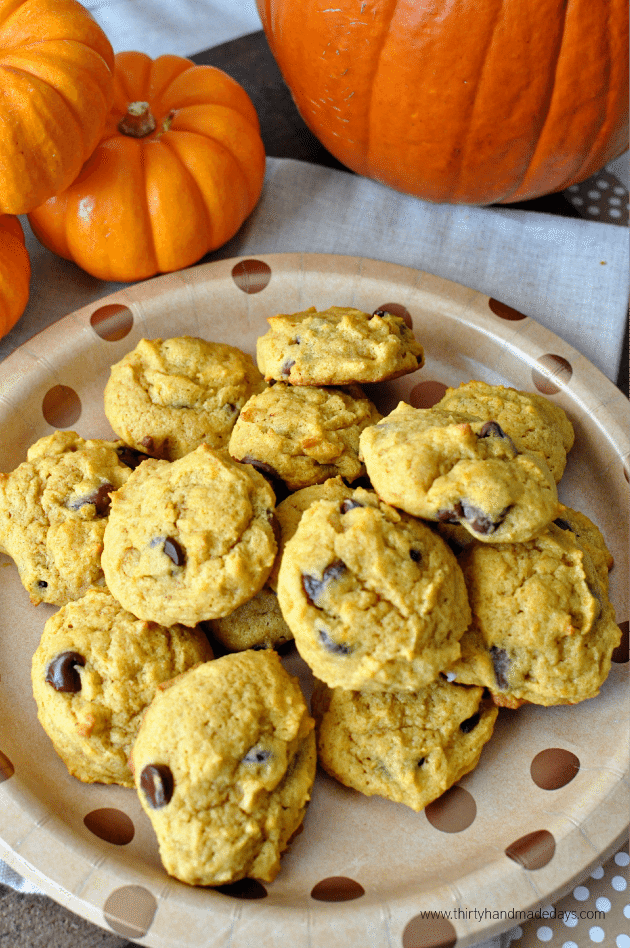 If pumpkin is your love language, check out these posts: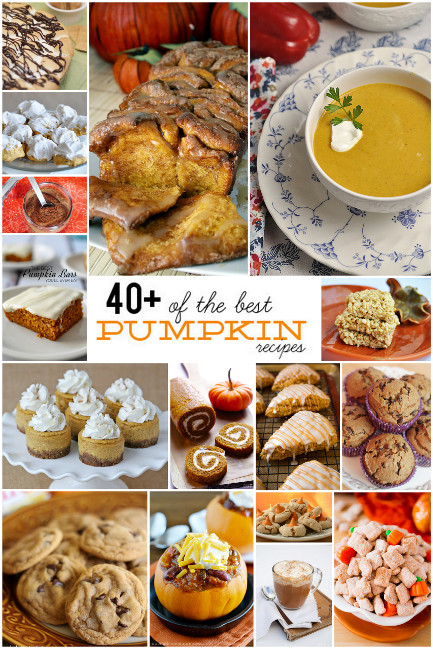 40 of the Best Pumpkin Recipes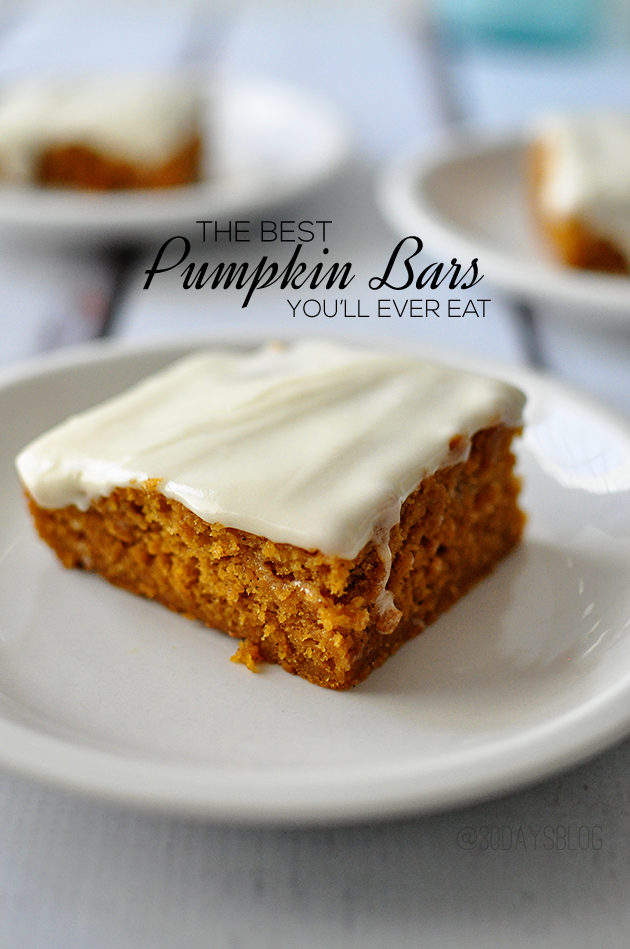 The Best Frosted Pumpkin Bars EVER!