Hey everyone! I'm Pam from www.overthebigmoon.com!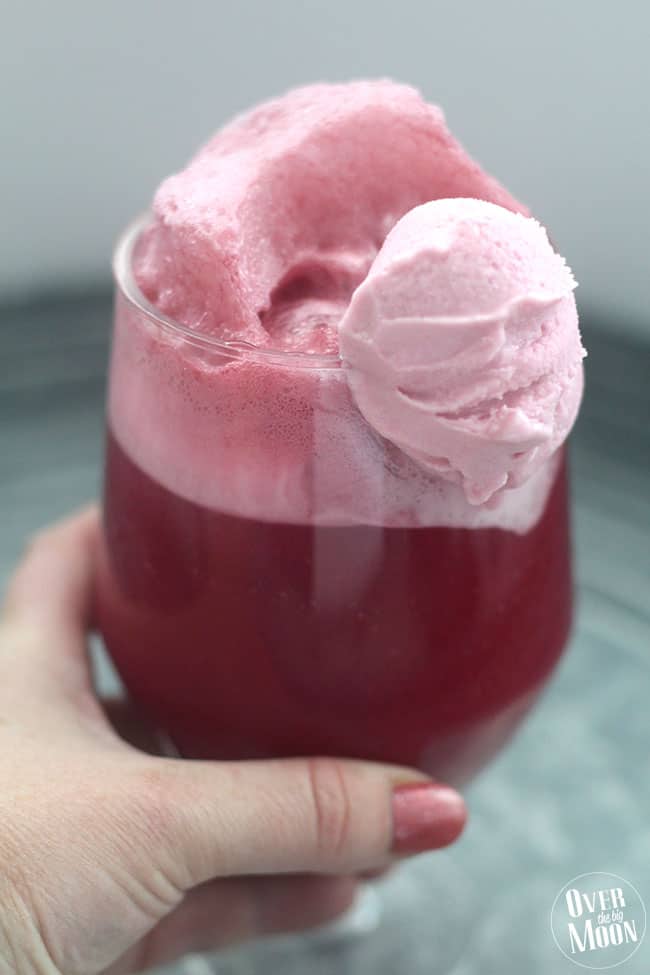 Over the Big Moon is a place where I share lots of DIY's, Recipes, Printables, Home Decor and more as I enjoy all phases of life with my cute little family!
I am excited to be here today to share this yummy Raspberry Fizz Drink with you all! When I think of summer, I immediately think BBQ time! And when we have a BBQ with friends, I always love to try out new summer drinks!
One of my favorites last year, was this Raspberry Fizz Drink! It literally SCREAMS summer with its flavors! And the Raspberry Lemonade Sorbet is the perfect finishing touch to this fun and beyond tasty drink! [Read More…]