The 10th is here! The best day of the month. With Christmas coming (HOORAY!!!), and trees sure to go up in just a couple of weeks, we were excited this month for the theme to be Christmas ornaments.  I hope you love the little project I came up with- Bright and Cheery Christmas Ornaments.  I think they're not only cute but a fun little gift.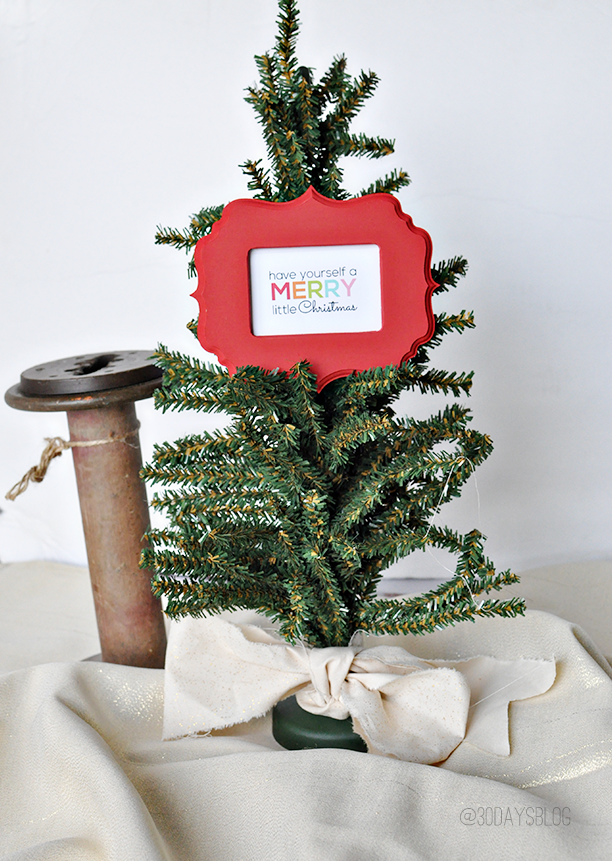 Last week I hosted the Queen Bee Market and had an awesome vendor Cut It Out Frames.  You may have seen other posts about their frames- they rock!! I picked up a few smaller sized frames and got to work on this ornament.  It's pretty straight forward – I bet you could crank out 20 in 20 minutes.  Perfect gift for your kids teachers, friends, neighbors or to add to the top of a pretty package.
I painted my 2.5×3.5 frame in cherry red (my favorite!) and printed out the Christmas Ornaments page I created.  I removed the back of the frame and inserted my cute printable.  I then used a glue gun to add a piece of ribbon to make it hang-able.   And voila- easy, fun, bright and cheery ornament.
But I couldn't let the fun stop there— I created another printable with quotes on it.  You can give this ornament with the cut up quotes to make it an interchangeable frame throughout the year.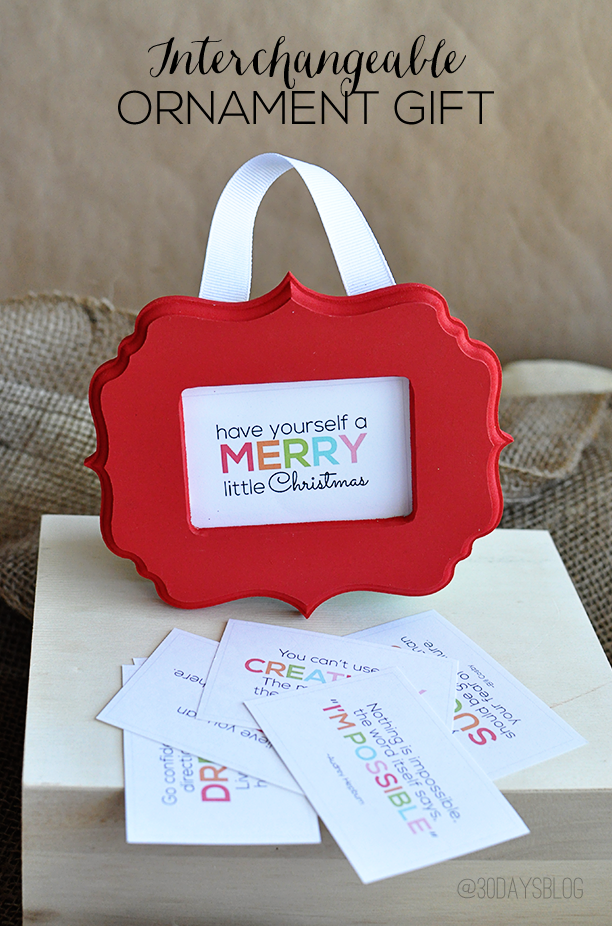 Wrap up this gift in a box and you are good to go.  I bought these Wilton boxes (hello Amazon Prime I love you- ordered one day, at my house the next) and tied it up.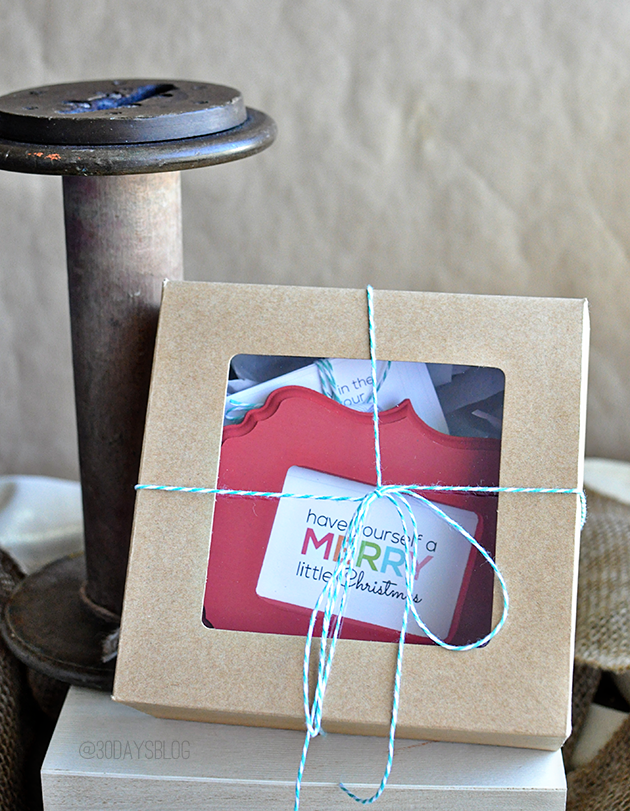 To make these ornaments, download the sheets of printables below: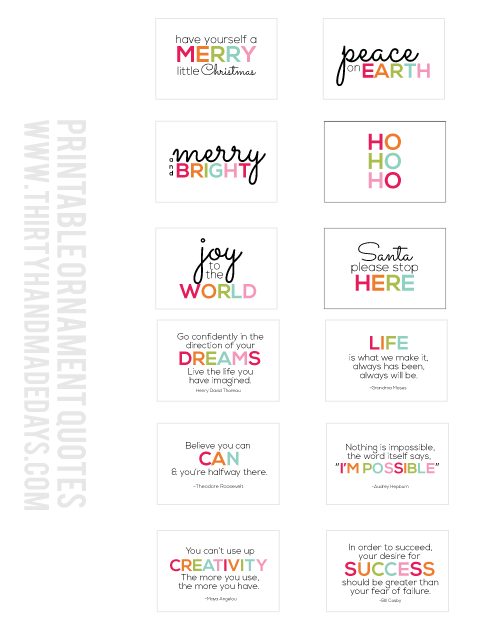 Christmas Ornaments
Interchangeable quotes for ornaments
For personal use only. Thanks!
You can get the Cut It Out Frames here!!
Now on to the blog hop….  There are so many fun & creative ornaments to choose from– felt, glitter, vintage goodness, bright & cheery, traditional, child-oriented, and more! You're sure to find one that fits your tree theme–or a new theme you want to start! We'd love for you to pin the collage below and then go see all of the other fabulous projects created by some of my blogger besties.
Simply Kierste sharing Ruler Ornaments
'Or So She Says…' sharing Snow Globe Christmas Ornaments
Lolly Jane sharing DIY Spindle Ornaments
Your Homebased Mom sharing Pottery Barn Knock Off Glitter Letter
Eighteen25 sharing Felt Ornaments
Landeelu sharing Newsprint Ornaments
Little Miss Momma sharing School Picture Ornaments
Capturing Joy sharing Nativity Fabric Ornaments
Thirty Handmade Days sharing Bright & Cheery Christmas Ornaments