I'm all about quick and easy.  I also like altering recipes a bit to make them work our family.  These Salty and Sweet Caramel Popcorn Bars are the perfect example of that!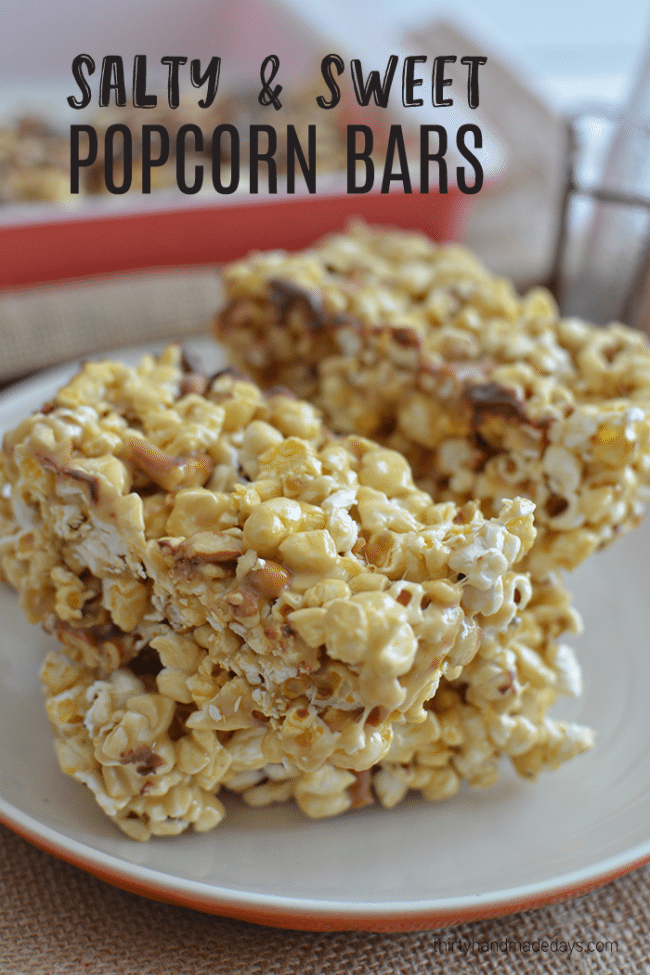 I've made the easiest ever popcorn balls and popcorn treats with Rolos.  I've also shared honey popcorn – yum!  So it wasn't a big stretch to make this one.  But it sure turned out good! Here's what you'll need to make it:
It's a simple caramel sauce over some popcorn, smooshed into a casserole dish and cut into bars.  Tada!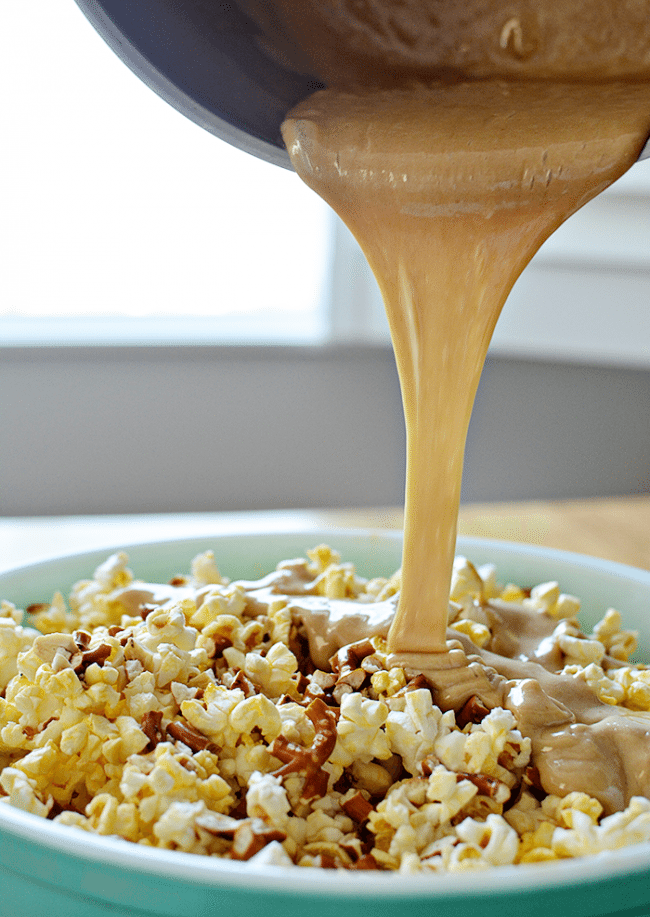 Salty & Sweet Caramel Popcorn Bars
Ingredients
8 cups plain popped popcorn
1 stick unsalted butter
1 c light brown sugar
¼ cup half and half
1 cup mini marshmallows
¼ cup chopped pretzels
¼ cup chopped cashews
Instructions
Spray an 8x8 baking pan with cooking spray or use butter to grease the pan.
Pop popcorn and set aside. (I used kettle corn for my recipe and it was delicious)
To create the caramel mixture, melt butter, brown sugar and half and half in a saucepan over medium heat.
Bring mix to a boil, stirring on occasion until golden brown (approx 5-6 mins).
Reduce heat and stir in marshmallows until blended.
Add chopped pretzels and cashews to popcorn.
Pour caramel over popcorn and mix until evenly coated.
Spread into baking pan.
You can use a buttered spoon to help guide the mix into the pan easier.
Set aside until firm.
Option: melt chocolate chips and drizzle over the top.
Recipe slightly adapted from Mother Thyme.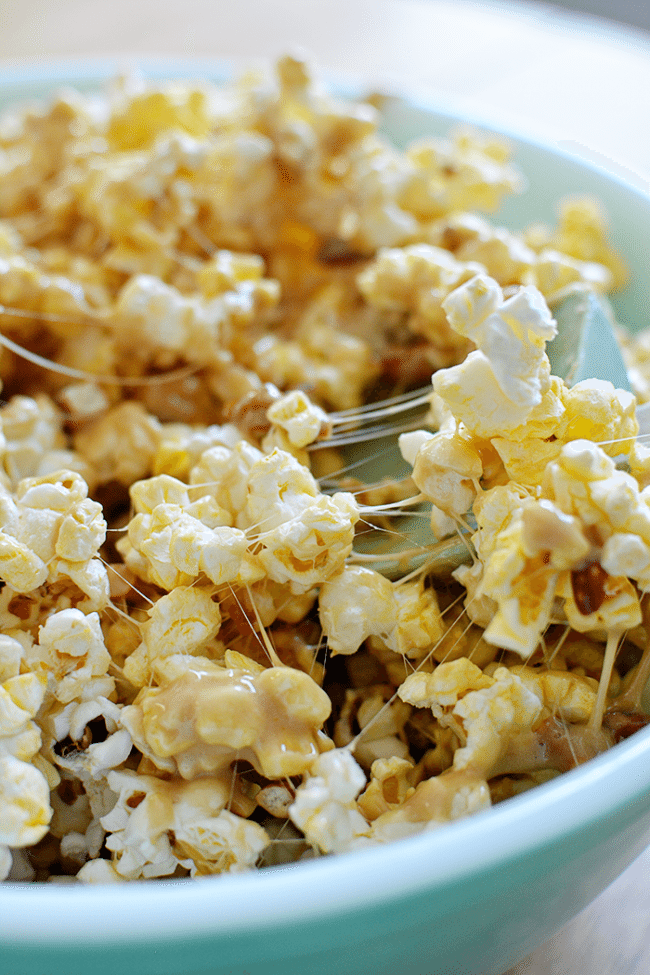 You can stop right here if you want.. sooooo good.  But for a lunch box snack, an evening treat, turn them into bars.
I created these bars to go along with my cute bar wrappers that I'm sharing over on eighteen25 as a part of their annual Spooktacular September! Make sure to check it out –