This post is in partnership with Smucker's.    I am thrilled to work with a company I believe in.

These oat crumble bars take on a whole new life with a zing from Smucker's Fruit & Honey Strawberry Jalapeño Fruit Spread.  They are buttery and crumbly and oh so good.  You won't be able to eat just one.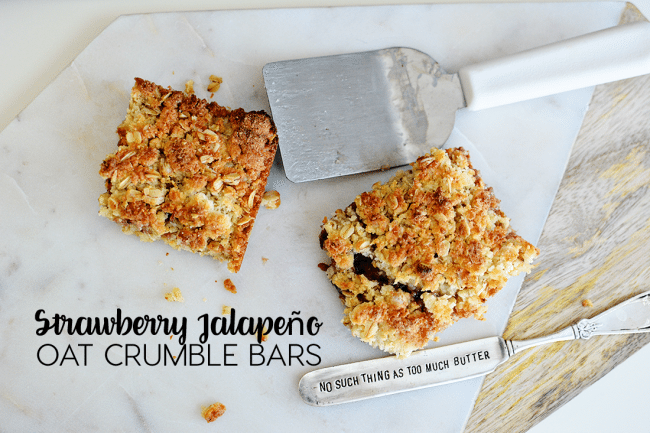 Earlier this year I traveled to Iceland for a once in a lifetime trip.  It was incredible and I thoroughly enjoyed my time there.  We had the opportunity to visit a Fox Centre where the manager served us some wonderful bars.  He was kind enough to pass on the recipe to me.  I've been dying to make the bars and knew that adding Strawberry Jalapeño Fruit Spread would be the perfect compliment. I altered it just a smidge to account for American conversions and ingredients.
I loved using Smucker's Fruit & Honey fruit spread because it had tons of flavor but it is naturally sweetened.  So I don't have to worry about all the extra stuff in it.  These bars are so easy to make —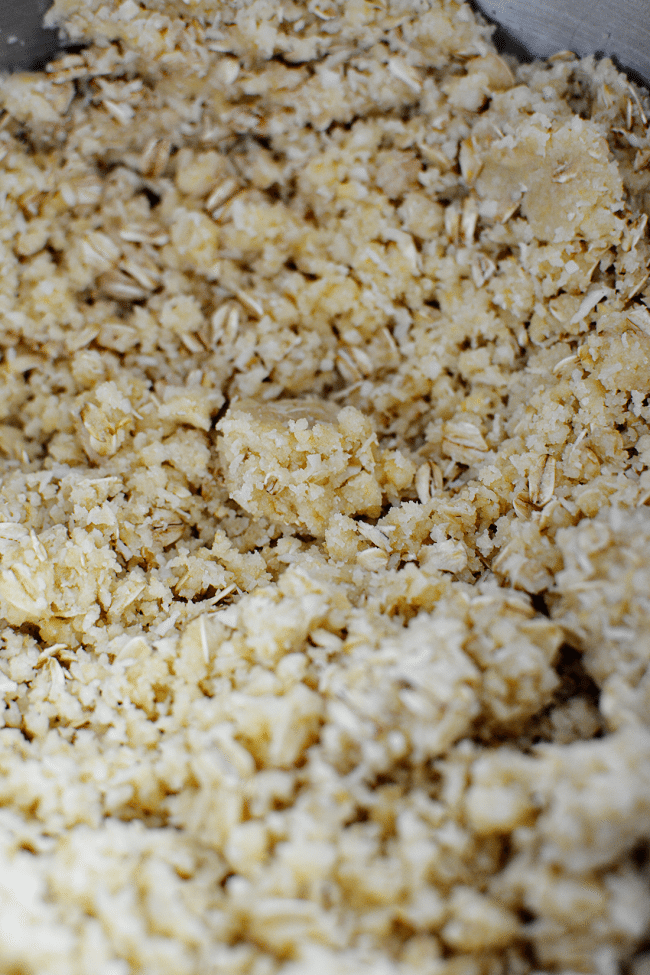 You mix the dry ingredients together until they are crumbly.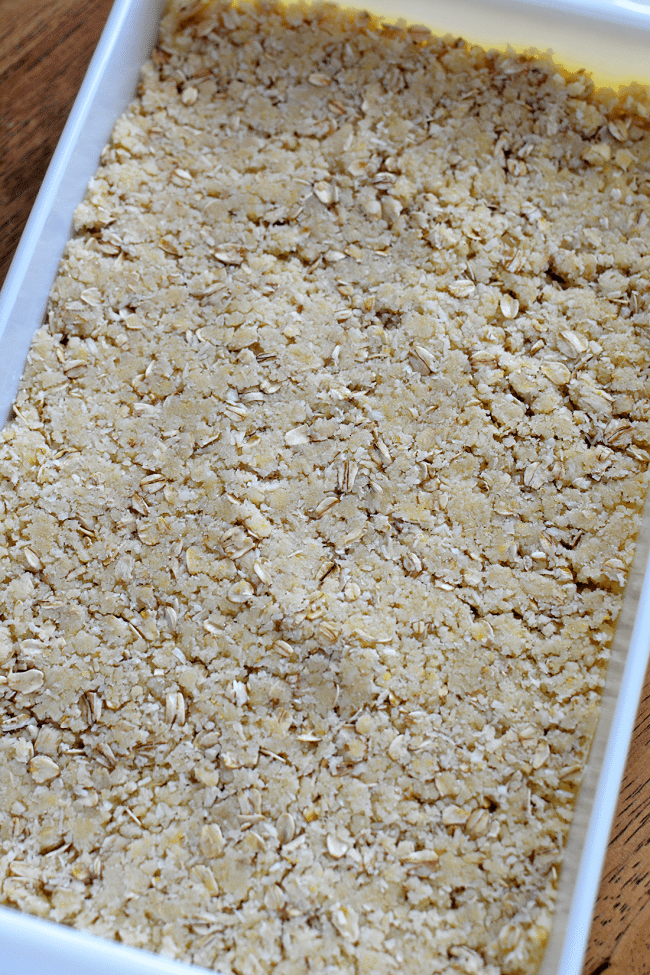 Press it into a pan (the original recipe calls for a cake form but I used a 9×13 pan).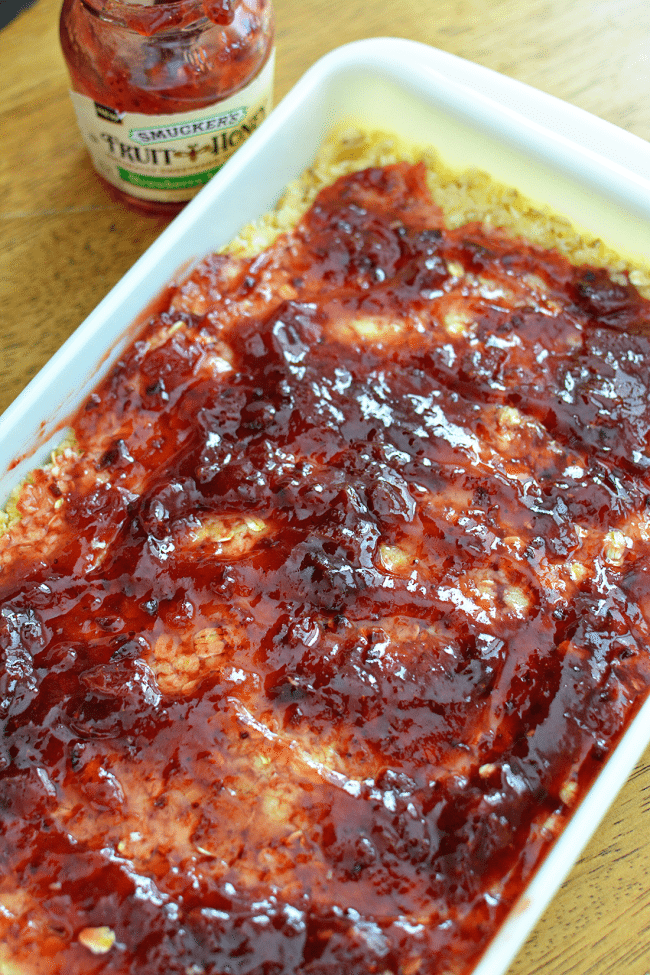 Then add a layer of fruit spread.  And sprinkle with the remaining dry mixture.  Then pop it in the oven to bake.

Strawberry Jalapeno Oat Crumble Bars
Ingredients
2 c. oats
2 c. all purpose flour
2 c. sugar
2 c. unsweetened coconut flakes
2 tsp baking powder
1 c. butter
2 eggs
1 c. Strawberry Jalapeno Fruit & Honey Jam (other jam can be substituted)
Instructions
Preheat oven to 425 degrees.
Melt butter and let stand to cool.
Mix all dry ingredients together.
Mix in eggs, cooled off melted butter to dry ingredients.
Press ¾ of mix into bottom of cake form pan. (baking dish can be used)
Spread layer of jam onto the first layer.
Sprinkle remaining dough mix over the jam layer.
Bake in over for 20-25 minutes until golden brown.
Let cool.
Can be served with vanilla ice cream or dollop of whip cream.
You won't be able to eat just one serving!