In the home stretch for Valentine's Day ideas, today I'm sharing a little love bug free printable. For this idea I used a hole punch and ribbon instead of a stapler. But a stapler would be just as good (and easier too).
Free printable Little Lovebug Valentine's Day Idea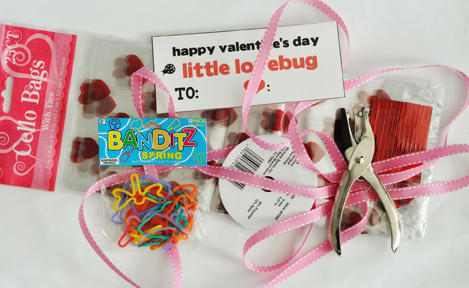 I used my printable, hole punch, ribbon, Dollar Store version of garden Silly Bandz and Dollar Store heart bags. Because the bags were so big, I just cut them down. Then added the garden Silly Bandz (which had different types of bugs in them) and added my printable. I punched holes, added the ribbon and voila- cute, inexpensive, candy-free kid Valentine's idea! You could add whatever you want to a treat bag that includes ladybugs and be set.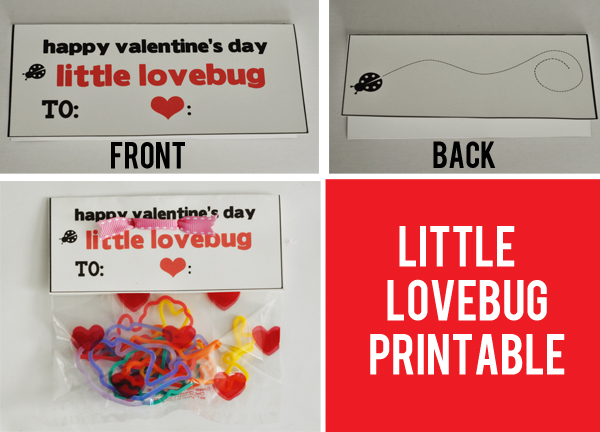 This week I partnered up with Callye from Sweet Sugar Belle again. Here's what she came up with: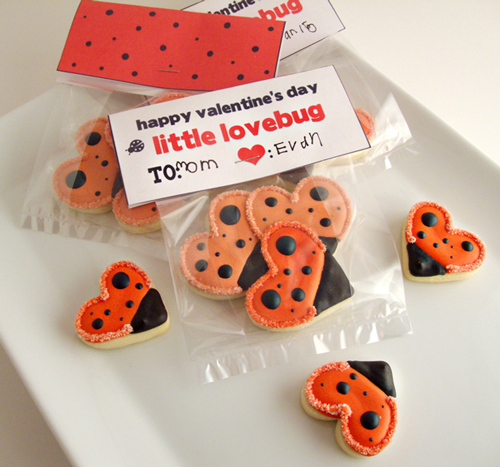 Her talent amazes me! Don't be intimidated- head over to her blog and she'll teach you how to make your own. Callye's ideas are endless and she shares tips and tricks for everything she makes!


You can download your own Little Lovebug printables here.
There are two types- with ladybug dots and with a simple ladybug on the back.
What type of printable do you want to see next?