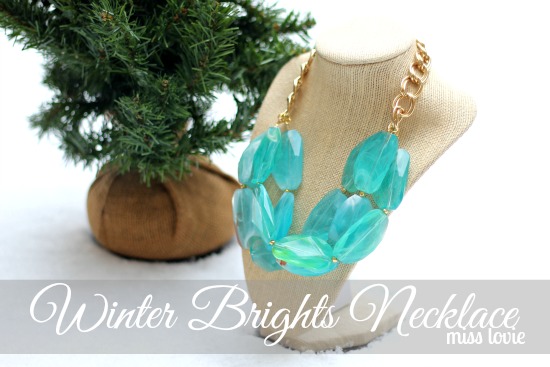 Hello 30 Days readers! I'm Allie from Miss Lovie back again with another great jewelry tutorial-the Winter Brights Necklace DIY! I see versions of this necklace everywhere. I even already have one that's similar. When I saw these giant beads, I knew I had to make one. It's just so bold and happy, and it will definitely brighten your winter.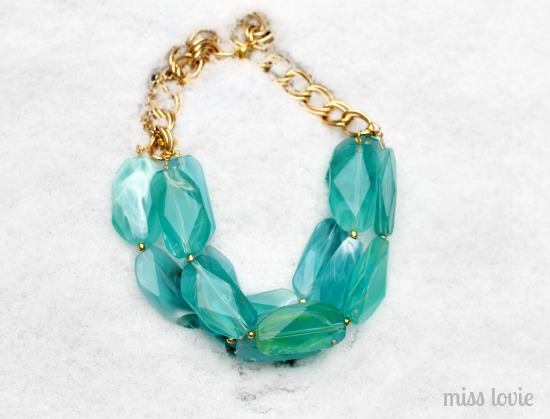 I may or may not have thrown the necklace in the snow for this photo shoot. Ha.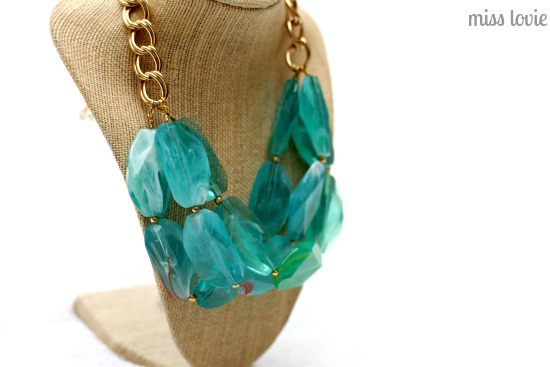 I just love what a bold statement it is!
I also love how easy it is to make! Let's do it!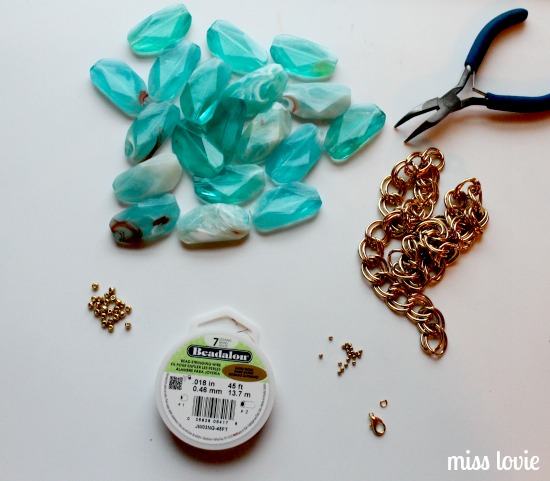 All supplies pictured above were found at JoAnn's fabric and crafts-even those huge beads! They almost never carry anything that large so I was pretty pumped to see them there. Supplies needed (from left to right, clockwise): beads, large cable chain, lobster clasp and 7 jump rings, crimp beads, bead stringing wire (mine was Beadalon .46 mm), and gold spacer beads/seed beads.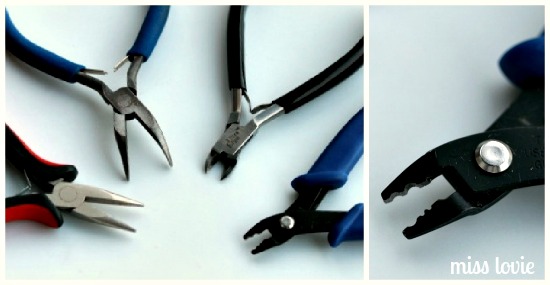 You will also need these jewelry tools: flat nose pliers, bent nose pliers, wire cutters, and a crimping tool.
First cut a length of wire about  12 inches long. The finished strand will be about 11 inches. Slide on two crimp beads (one is fine, but I like to be safe and use two) and a closed jump ring.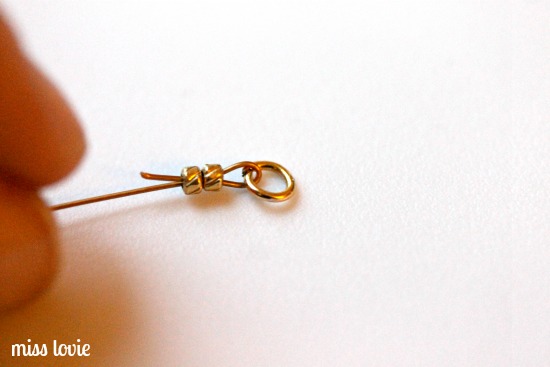 Then slide the wire back through the crimp beads, pull tight, but not too tight,  and use the crimp tool to crimp the beads. If you're not familiar with crimping beads, check out this video on how to use the crimp beads and tool!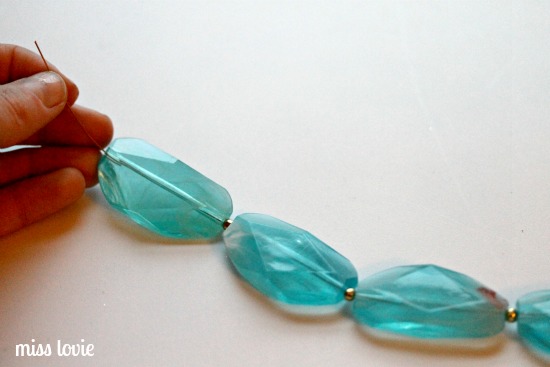 Then string your beads and alternate large beads and spacer beads as shown. I used 5 large beads and 4 spacer beads. Then close off the end of the strand the same way you started it with two crimp beads and a closed jump ring. Create 2 more strands like this.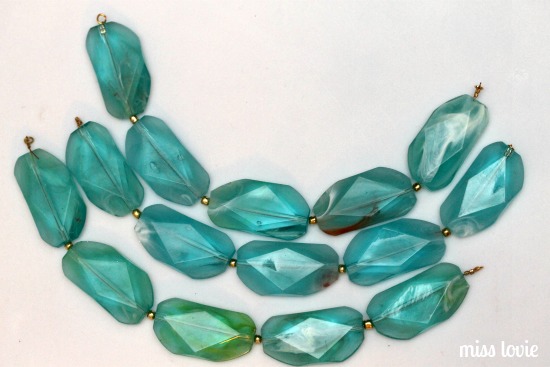 Now let's attach these strands to the large cable chain. Cut a length of cable chain to about 10 inches long and then cut it in half.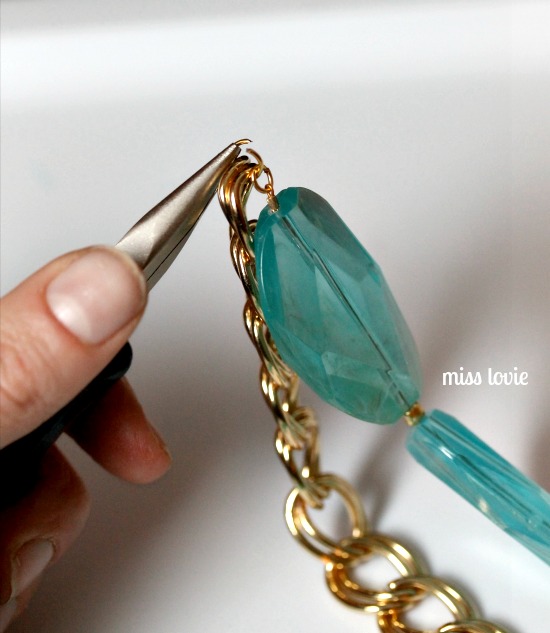 Next, twist open a jump ring attached to one of the beaded strands and attach it to one of the cable chain lengths. Twist the jump ring closed.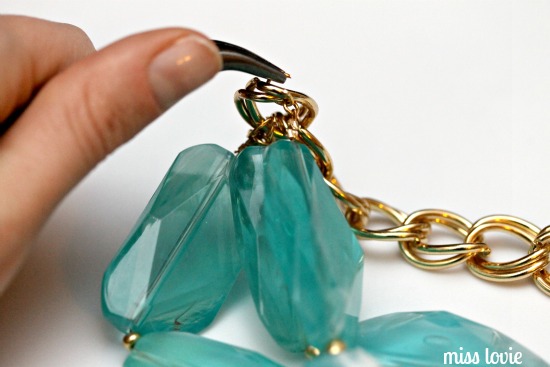 Attach the next two strands in the same way to that link of large cable chain.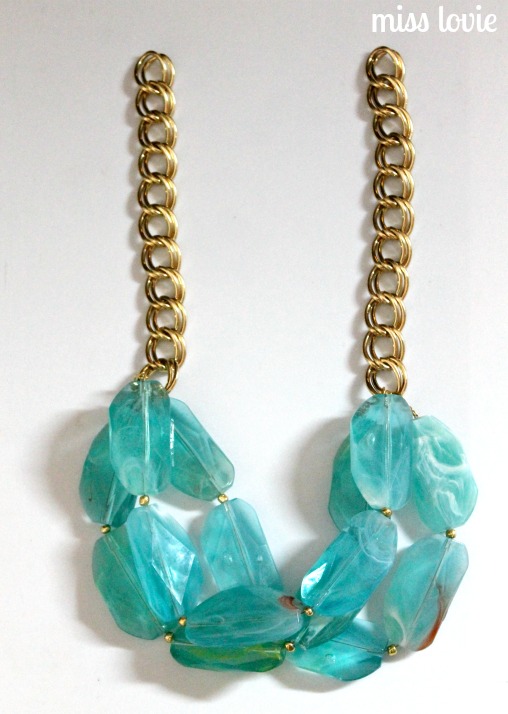 Then do the same on the other side with the other length of cable chain, being sure to attach the strands in the same order on this link as you did on the other link. This will ensure your strands aren't twisted.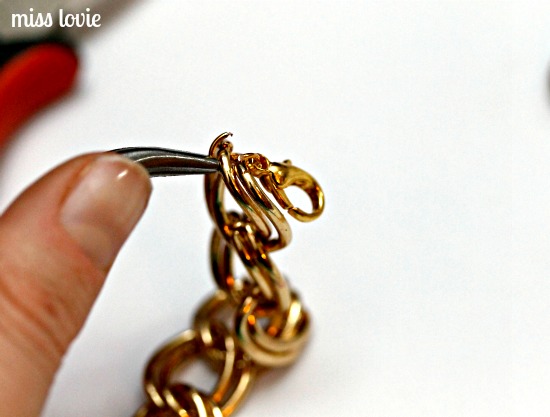 Finally attach a lobster clasp to one end of the chain by twisting open a jump ring, attaching one link of the chain and the lobster clasp, then twist closed.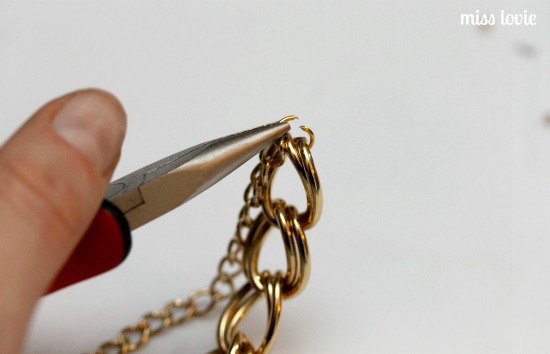 On the other end of your chain, twist open a jump ring and slide on the large cable chain and another short length of smaller cable chain (optional) if you want to make the necklace adjustable. Twist the jump ring closed.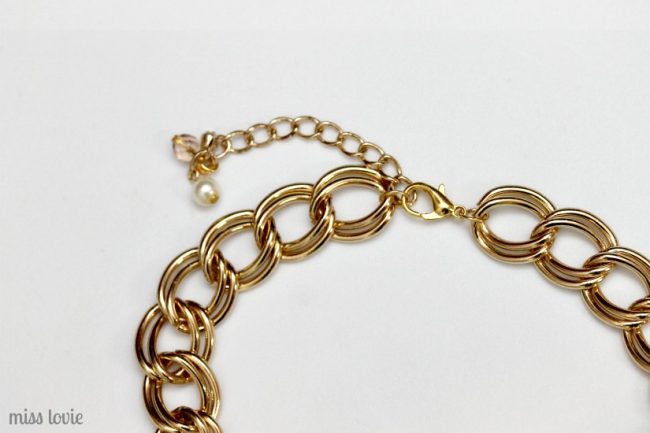 Add some pretties to the end if you're extra fancy.
And done!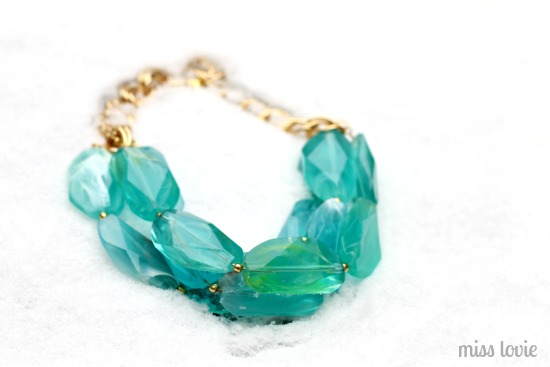 Throw that baby on with a cute top and cardigan (if you're like me and wear a cardigan everywhere) and brighten your winter!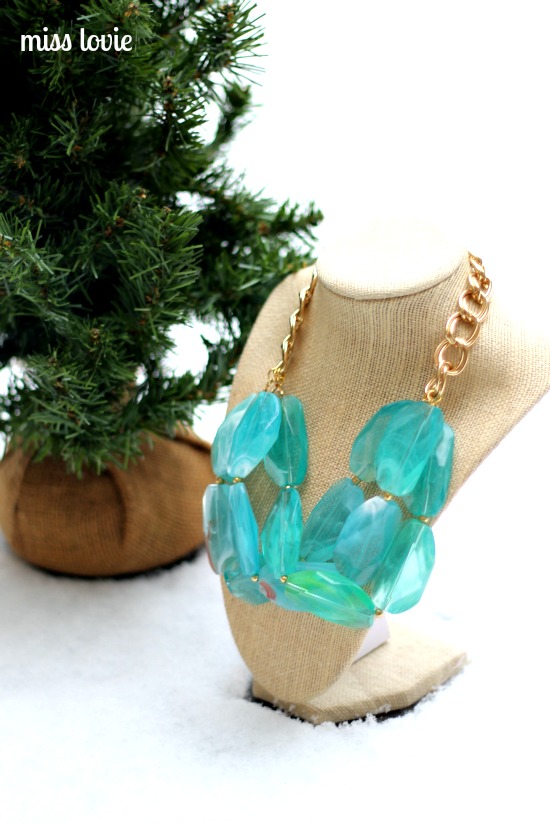 Thanks for reading! I hope you enjoyed this tutorial.
If you loved this post, be sure to check out my other jewelry posts on 30 days  or come visit my blog!!
Merry Christmas and Happy Holidays!