After my post about Autism Awareness last month, I was overwhelmed by awesome comments and emails- thank you!  I'm excited to share projects, ideas, guest posts throughout April.  It won't be every day, but hopefully enough to shed more light on this baffling disorder that affects so many people just like my family.
TODAY is World Autism Awareness Day.  To show our support, my family is wearing blue.  Will you join us?
Kristy from SoSoBella Designs was one of the people who contacted me after my post.  She had designed an awesome necklace for an autism momma.  She asked if she could give TWO away!?  Yay!  Find out more about SoSoBella Designs: site, blog, Facebook.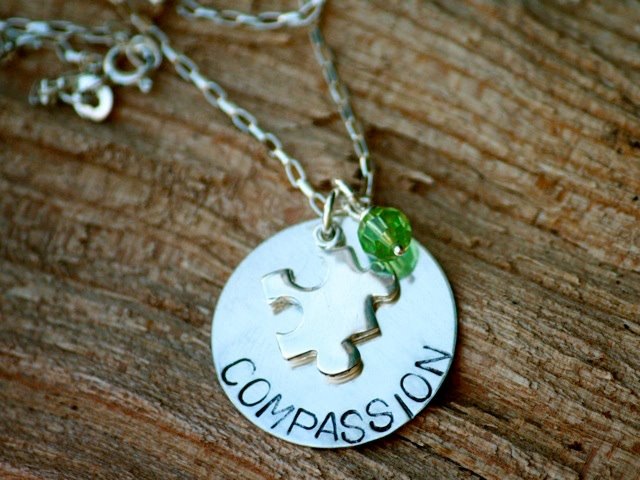 Want to win an Autism Awareness necklace?
Leave one comment on this post.
Two winners will be picked on Thursday, April 5th.