Remember how I posted about my 10 (!!) overripe bananas on Instagram last week?  I got a lot of great suggestions for what to do with them- freeze them, add them to smoothies, banana bread, etc.  Thank you for sharing your suggestions!
I found a recipe in an old church cookbook and gave it a try.  My family looooved it as much as I did.  I'm over at Today's Creative Blog sharing that delicious recipe today.  If you're visiting from TCB, welcome!  You can read a little bit about me and visit some of my favorites: printables, recipes and gift ideas.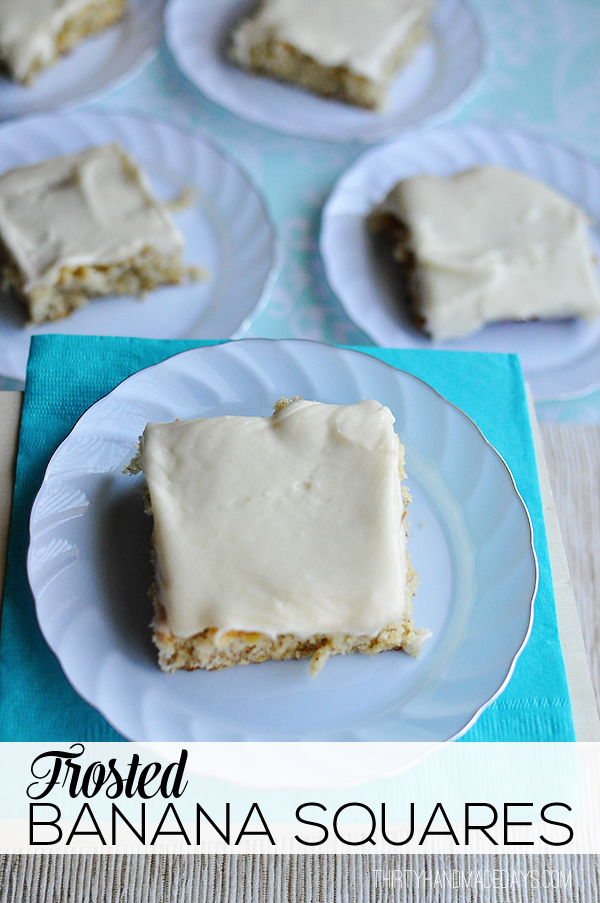 You know what comes with treats around our house by now, right?  Yep, a cute little printable to go along with that plate of banana goodness.  I made a few versions for this one- a thank you, an I love you and an all around could be good for anyone tag.  These would be perfect for new teachers too!  They get so many apple things, they might love getting something a little different.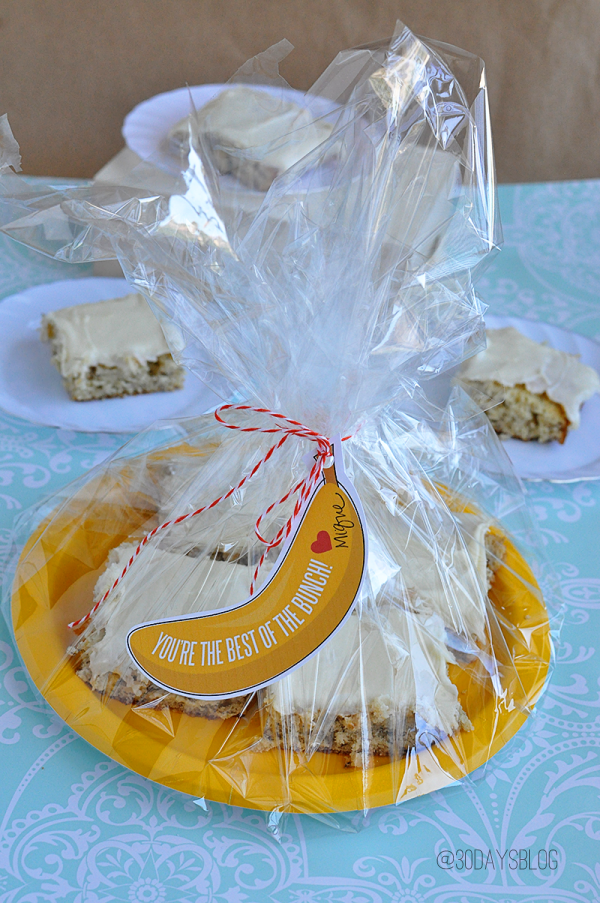 Doesn't that make the plate look that much cuter? I thought so!
Download some banana tags and take a plate of treats over to someone just because.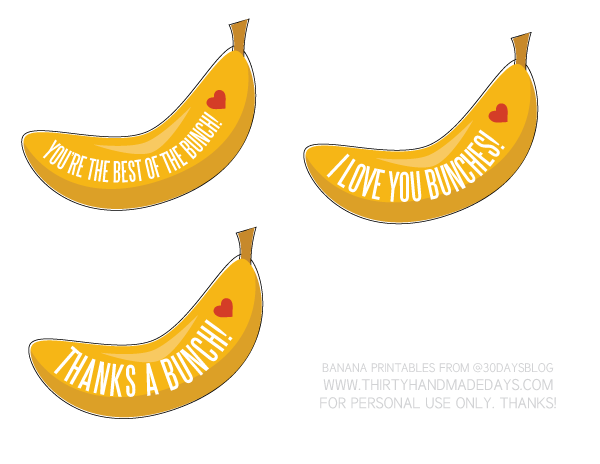 For personal use only.  Thanks!
I have some other good banana recipes too.  Make sure to check these out and add a cute tag to them:
Banana Bread
Chocolate Chip Sour Cream Banana Bread
Churro Caramel Banana Cream Pie