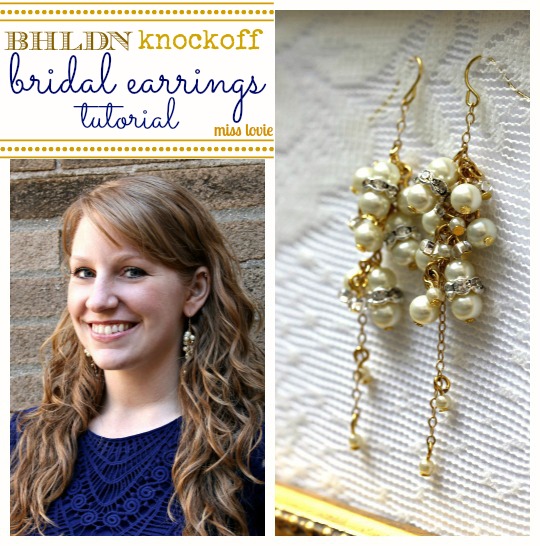 Hey 30 Days readers! I'm Allie from Miss Lovie! I'm back today with another great how-to in jewelry making-my BHLDN Knockoff Bridal Earrings Tutorial! I don't usually wear dangly earrings, but they are really fun to make! I would definitely wear these for a fancy event (like a wedding!) or even a casual dress like I'm wearing here in order to dress it up!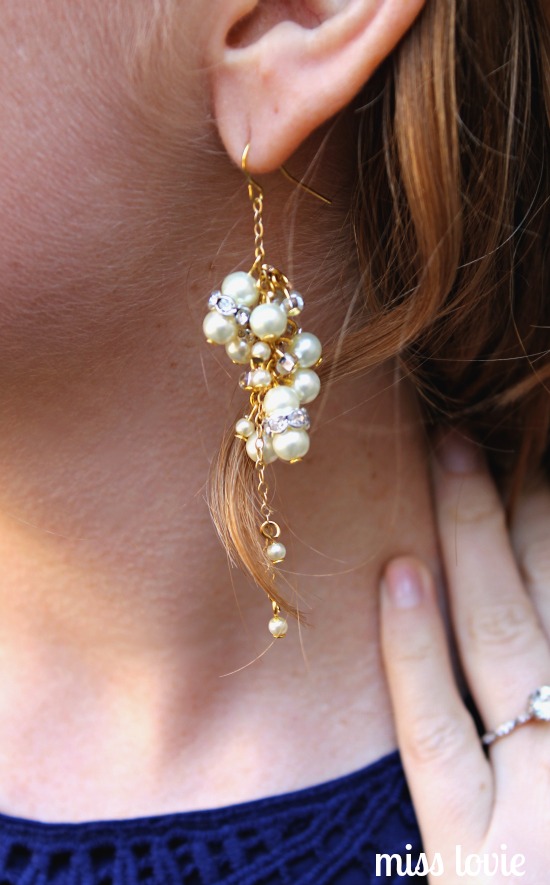 I totally didn't mean for that curly q to hide part of the earring here, but it was so cold when I was taking these pictures that a retake was just not possible! Ha. Hopefully you can tell what they look like! They hang  little over 3 inches long.
Here are the originals I used to knock off.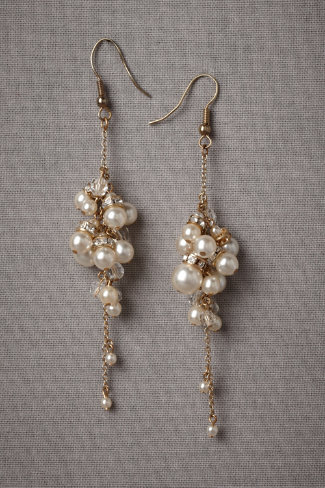 BHLDN Dawn's Harvest Earrings– these are $280!!
Mine did not cost that AT ALL! :) And while they look a little complicated, they're so easy to make! Check it out!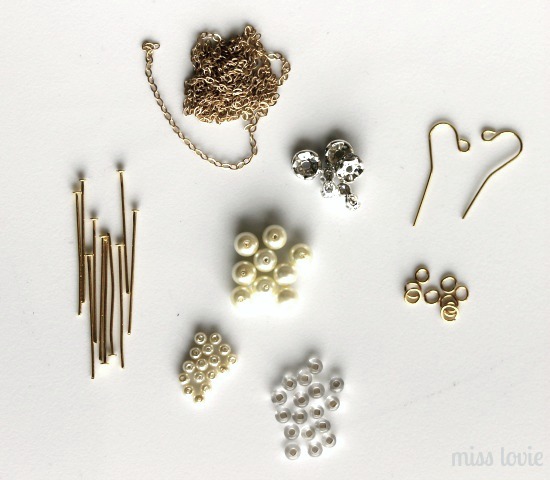 Materials:
(clockwise from left, eye pins, very fine link chain, rhinestone spacers, ear wires, jump rings, 4 mm pearls, clear seed beads, seed pearls. Al beads, chain, and findings are purchased at either Hobby Lobby, Michaels, or JoAnn's. (I got the rhinestone spacers for really cheap at Hobby Lobby and didn't see them anywhere else!)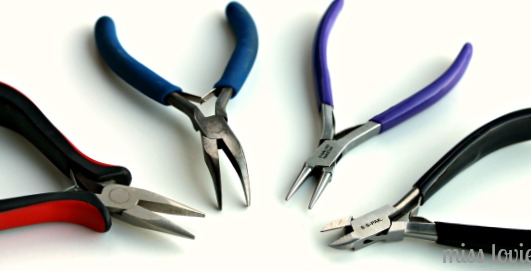 Tools needed:
(Clockwise from left) flat nose pliers, bent nose pliers, round nose pliers, wire cutters
I thought what made these dangly earrings so different was the rhinestone spacers. While I couldn't find gold to match my earrings, I don't think the silver is too distracting.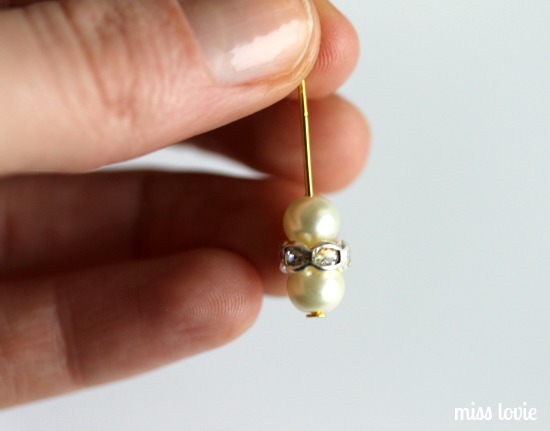 First you're going to make simple loops above all your beads. You will make about 8 beads like the one shown above and put 4 on each earring. Create this by sliding on one 4mm pearl onto the head pin, then rhinestone spacer, then another 4 mm pearl and then create a simple loop above.

To make a simple loop, bend the wire directly above the bead at a 90 degree angle with the bent nose pliers, then place the round nose pliers as close to the bead as possible in that bend and wrap the wire over the top or the pliers.

Then reposition the round nose pliers and wrap the wire around the bottom  of the pliers, completing the loop. Cut off the excess wire with the wire cutters where the loop connects.
You will make simple loops above all your beads. For each earring, you will need approximately 4 rhinestone/pearl combos, 5 4mm pearl beads, 8 (or more) seed pearls, and 6 (or more) clear seed beads.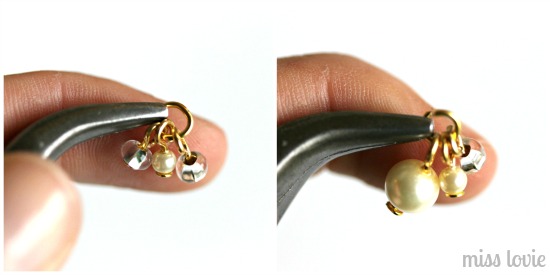 Then, for some of the seed beads and 4mm pearls, you can open the jump rings and attach them to create little clusters. Using these clusters instead of single beads will help make the earrings look really full. You can attach 4-5 clusters per earring along with attaching single seed beads here and there. (More on that soon.)
Now let's attach the beads to the chain!
When attaching beads to a chain I like to stabilize the chain somehow to make it easier on me when working. Here I safety pinned the chain to my necklace bust.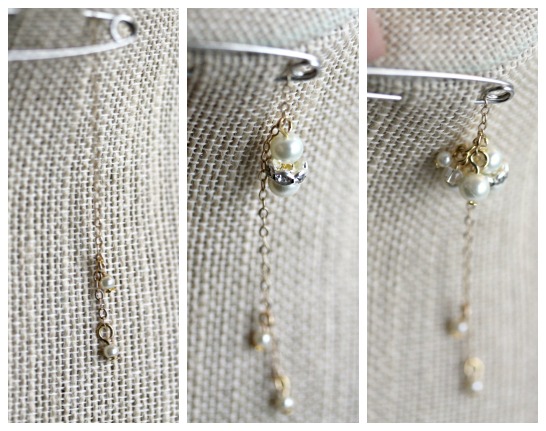 Cut a length of chain about 3 inches for each earring. Mine was actually 3.25 inches. Attach 2 seed pearls to the bottom of the chain with several links in between them. A few links from the top start adding the beads. Alternate pearl/rhinestone combos, clusters, and single seed beads. Space out the pearl rhinestone combos and then fill in the rest in a way that lays the way you want. You may have to try it a few times until it lays the way you want. Stop adding beads when they hang a few inches above the small seed bead.
Easy!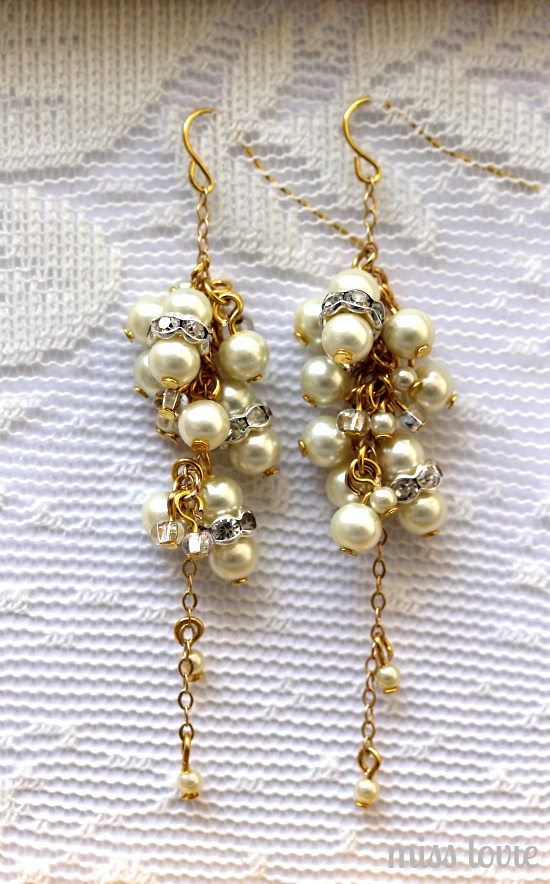 And beautiful.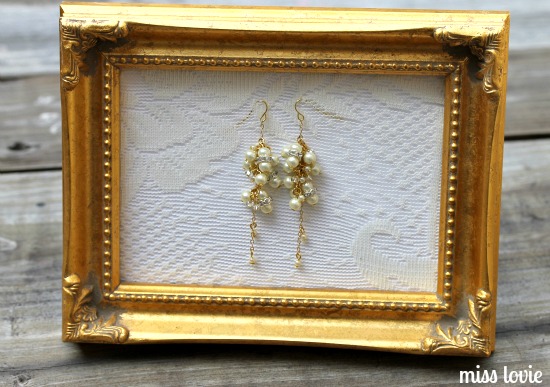 I hope you loved this tutorial and can use it!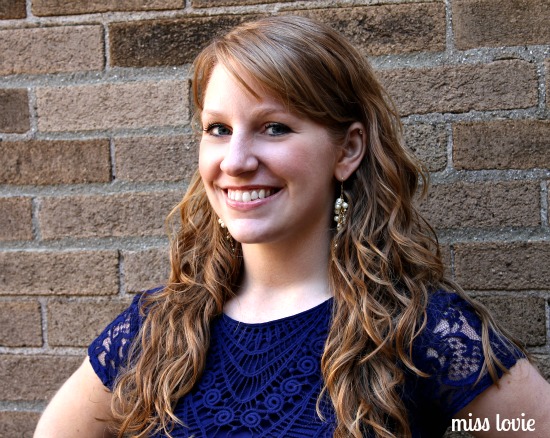 If you loved this tutorial be sure to check out my other jewelry tutorials on 30 days and my blog!