Hi 30 Days readers!  
Remember me?  I know, I know, it's been a while.  It looks like summer got the best of me with camping, vacations, and all around craziness that I just haven't had time to post over here!  
But I am back today with a easy, cute tutorial.  Here it is:
Big side Braid with Side bun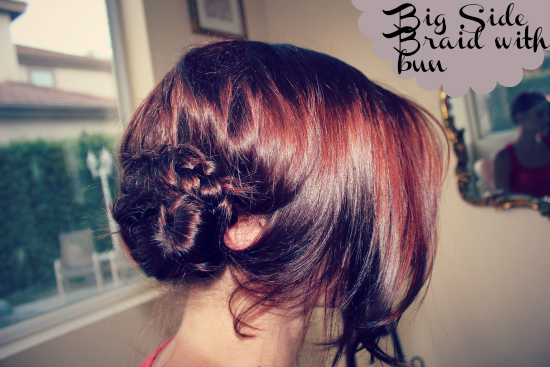 It's very easy and perfect for this hot weather we've been having.  Or at least that we've been having here in Southern California.  Start by teasing your hair at the crown of your head.  Then start your braid on the side with less hair and braid all the way around, all the way down, as shown in the picture.
Now from here there are two ways you can finish it.  The picture above I took the braid and twisted it up and back and around into a bun, pinning as I go.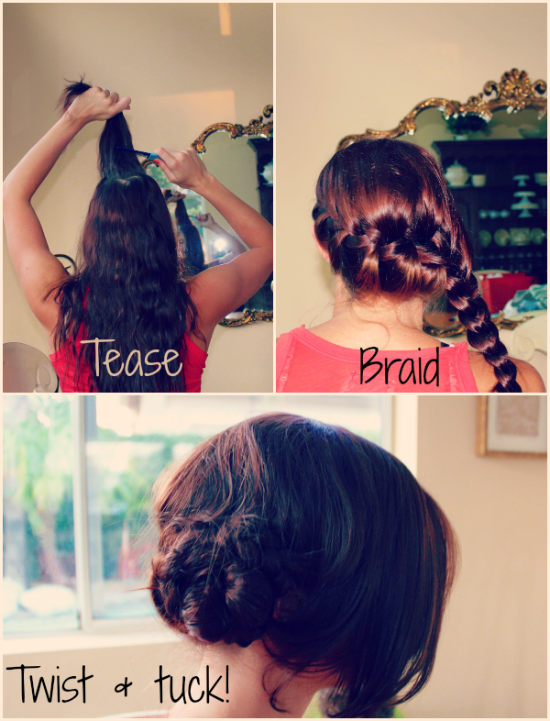 In the picture below I curl the braid under and pin, kind of hiding the rest of the braid.  This way is a little more fancy, but still pretty.  I also curl the hair that is left out in front to add a bit.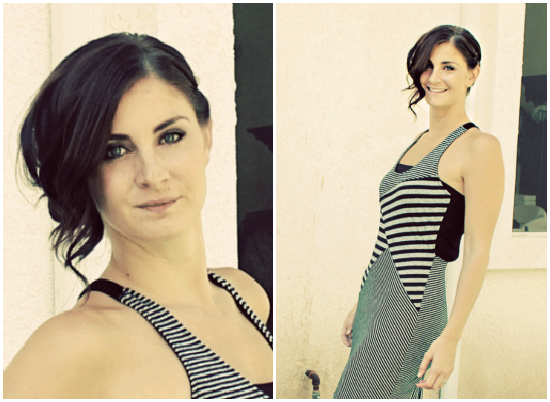 Hopefully the pictures above explain it okay, but for those of you who would like more of an explanation.  The video is for the second version but obviously can be used for both!
Well, that's it for today!  I hope you enjoyed the quick tutorial and give it try sometime soon!