At Christmas time I made a ribbon Christmas card display frame.  I loved looking at those Christmas cards.  So  much so that I *ahem* just took them down! (oops)  I made that project knowing that I could keep it up year around and add fun family things that I wanted to display.
Here's what it looked like for Christmas:

If you look closely, you will see some of my  favorite bloggers! :)
And here's what it looks like now: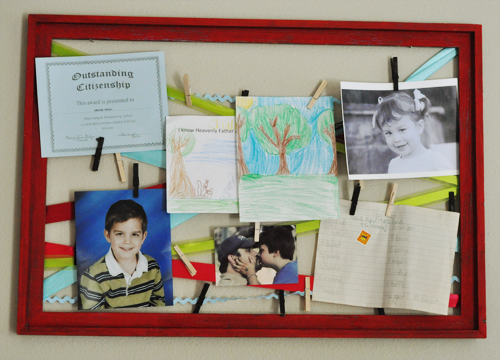 I love that my kids can see their artwork, schoolwork, pictures, and more displayed in our family room.
It's simple, fun and full of color!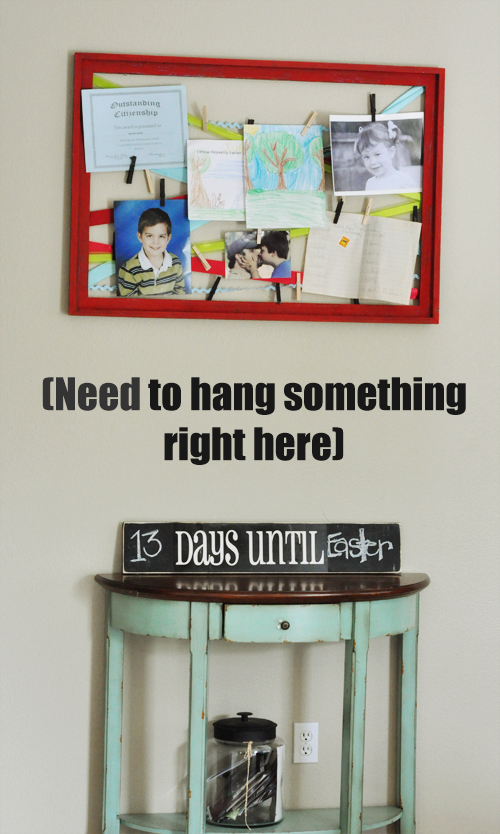 You can make your own by following my ribbon frame tutorial.
I'm dying to know- how do you display fun family stuff in your home?