After seeing this adorable reindeer hairdo at Simple of That I thought it'd be fun to try some holiday hairstyles out on my 11 year old.  I searched at the store for products I could use to make my ideas happen and in the end, I kinda like the printable I created a little more.  But here are two versions of holly hair: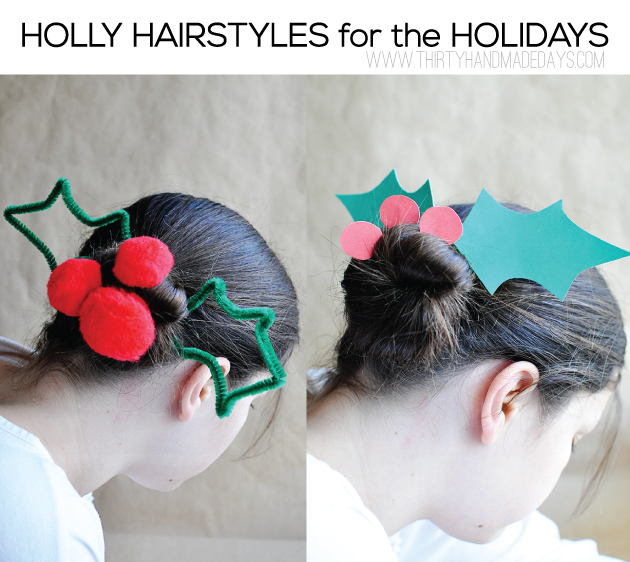 There are two ways that you can do this hairdo.  You can use the template I made and print it out.  Or you can get the supplies from the dollar store, a craft store, etc.  I think they are both cute looks- just different from each other.
Here are the supplies I used: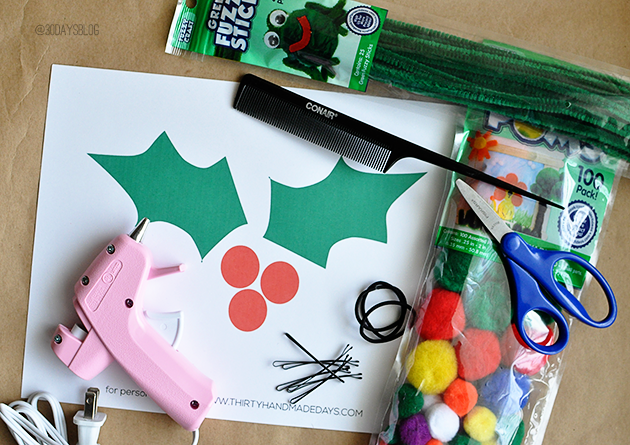 For the printable version all you need is: the printable, scissors to cut out, a glue gun and bobby pins.  For the other version in addition to the other supplies, you need: red pom poms and green pipe cleaners.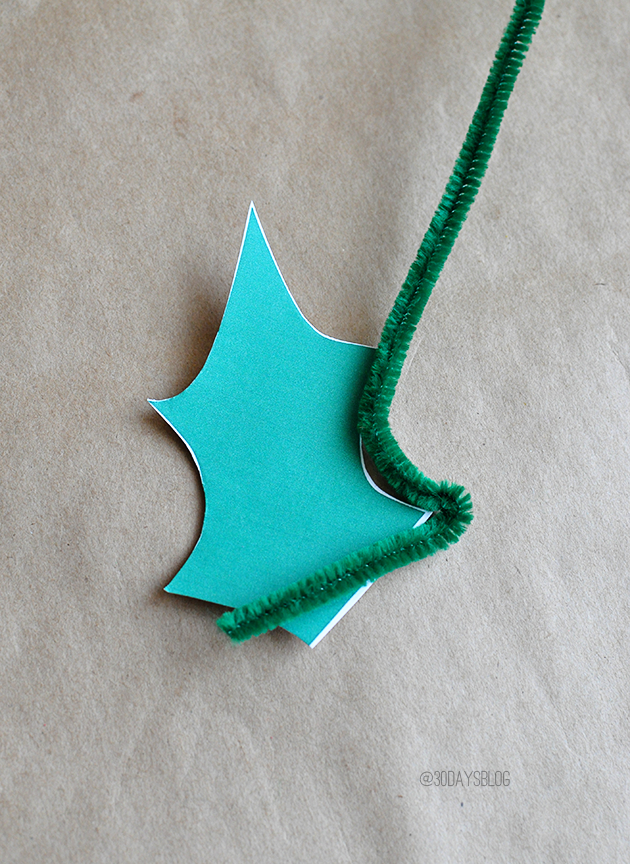 To create the pipe cleaner version I printed out the holly template and used it to trace for the pipe cleaner.  I used one pipe cleaner for the leaf part and then one pipe cleaner attached to the bottom to wrap around the bun.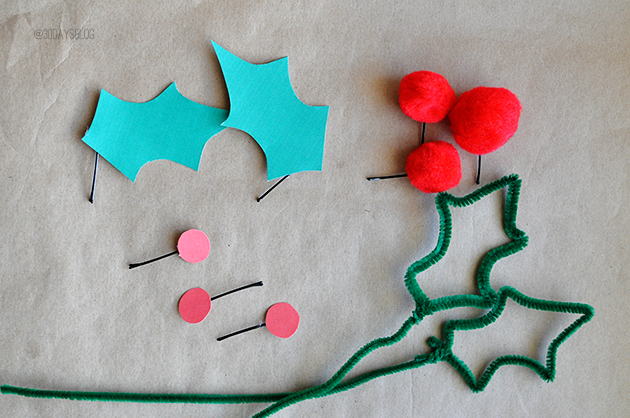 Simply cut out the printable and attach bobby pins with a glue gun.  Pull hair into a bun and attach the holly parts in the bun.  OR use a glue gun to adhere the bobby pins to the pom poms.  Wrap the bun with the holly pipe cleaners on either side and stick the berries in using the bobby pins.
And there you have a fun holiday hairstyle: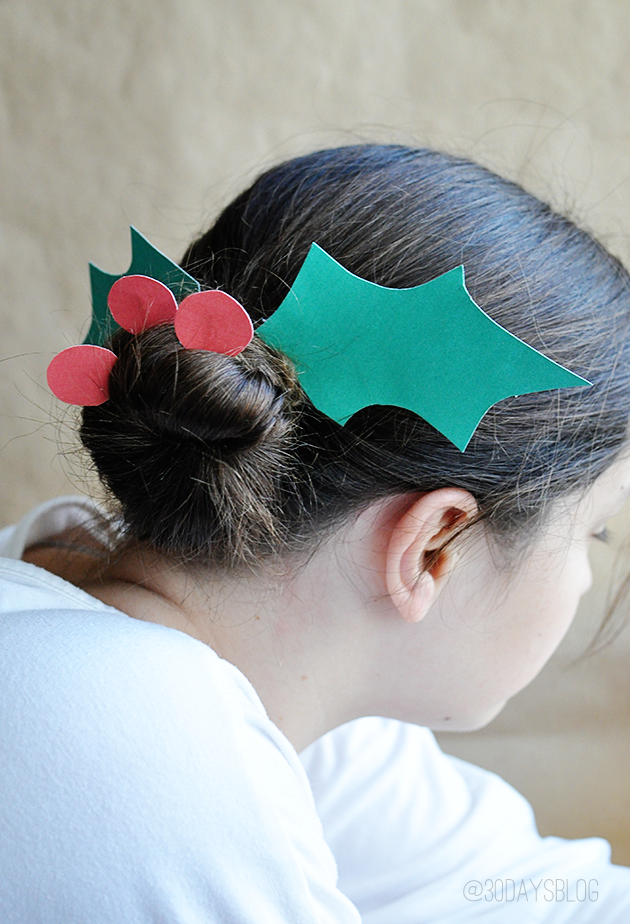 Download a holly leaves template.  For personal use only.  Thank you.