These dark chocolate fudge bites are the perfect, guilt free treat for this summer!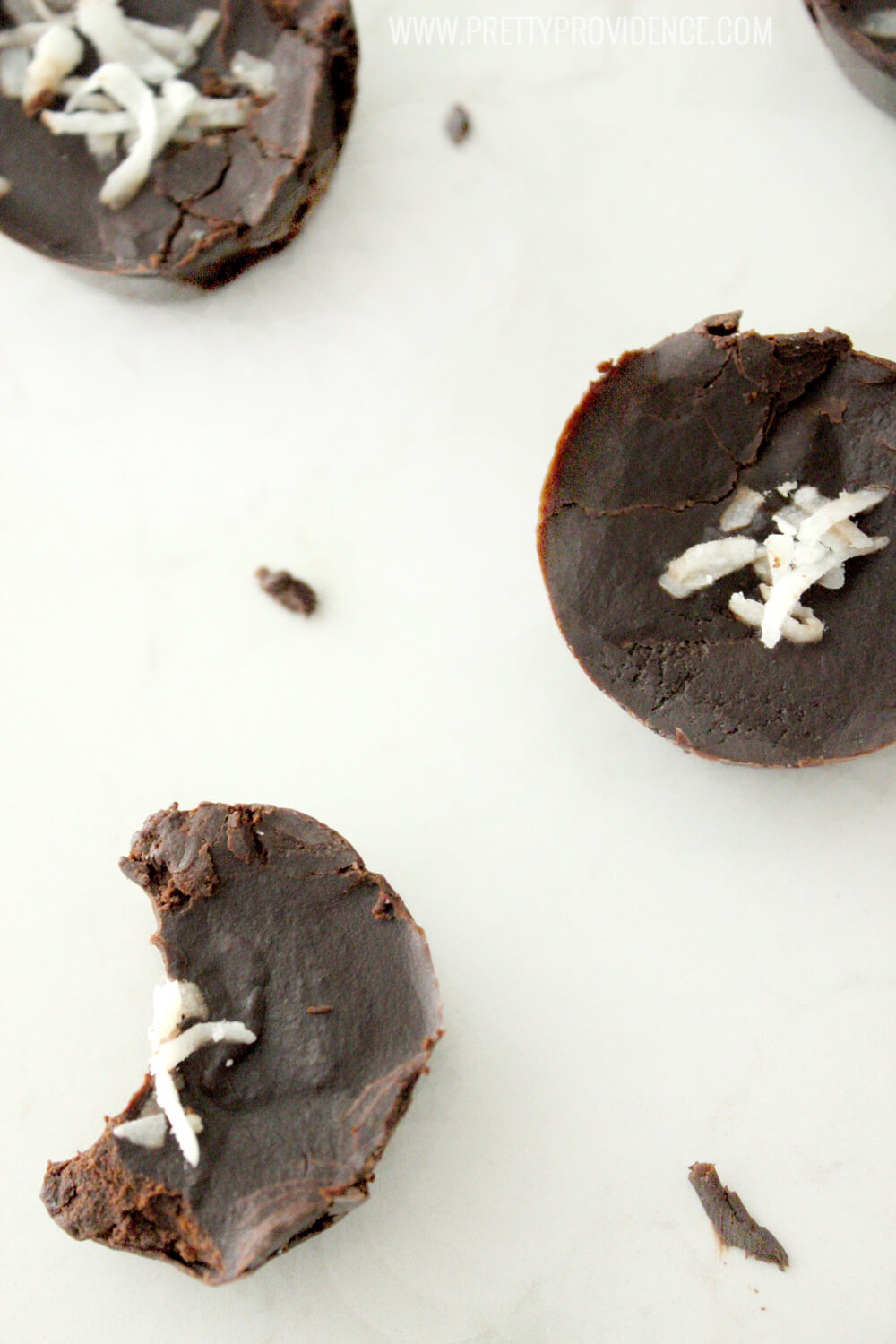 It's that time of year again when things start getting crazy for the end of the school year and I get to host Funner in the Summer.  This is my 8th year!! Craziness.  I get to kick things off with the awesome Jessica from Pretty Providence.
Hi friends! I am Jessica, half of the creative team behind Pretty Providence a frugal lifestyle blog! We are all about having fun, eating well, having a beautiful home and creating cool stuff on a budget! If this sounds like it may be up your alley I'd love for you to visit us on Instagram or Pinterest and follow along :)! We love Mique and I am so excited to be guest posting today and sharing one of my favorite healthy treats! Yes, you heard that right, it is guilt free!
I've been trying really hard lately to be a lot more conscious of what I put into my body! More specifically, I have made a big effort to cut out processed sugars. It has been amazing how much better I've felt- both mentally and physically! The one hard thing though is when it comes to holidays and special occasions I still want a treat, but I don't want to go overboard and start the sugar cravings all over again! Well, these guilt free dark chocolate fudge bites are the perfect fix! Plus, they have that delicious fudgy melt in your mouth texture that is just so hard to resist!

Dark Chocolate Fudge Bites
Ingredients
1 cup melted coconut oil
½ cup maple syrup
1 cup unsweetened cocoa powder
½ teaspoon vanilla extract
salt to taste
Instructions
Melt coconut oil.
Combine all ingredients and whisk together until smooth.
Pour mixture into a parchment paper lined small baking dish, or a mini muffin tin and refrigerate until set.
You can also substitute honey or sugar-free maple syrup depending on your dietary needs and preferences! I've made both and they are super yummy, but the maple syrup variety is my favorite! Also, you can keep them in the fridge for up to two weeks! I love to have some on hand for when I have a real sweet tooth that needs curbing!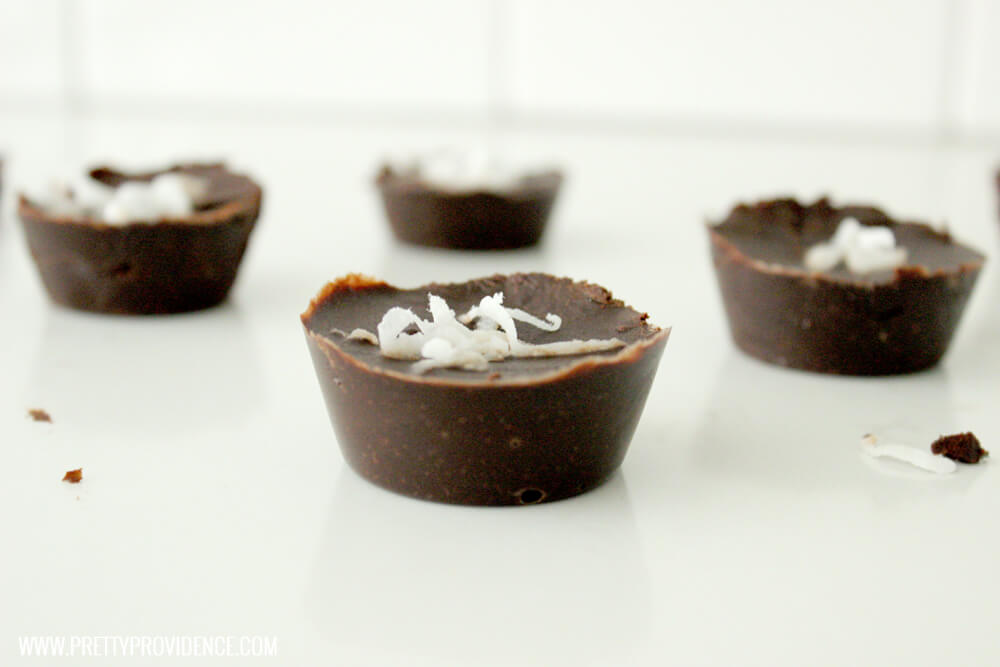 Aren't they so cute too? Garnish with a little shredded coconut or sea salt if desired! I hope you love them as much as I do!
xo,