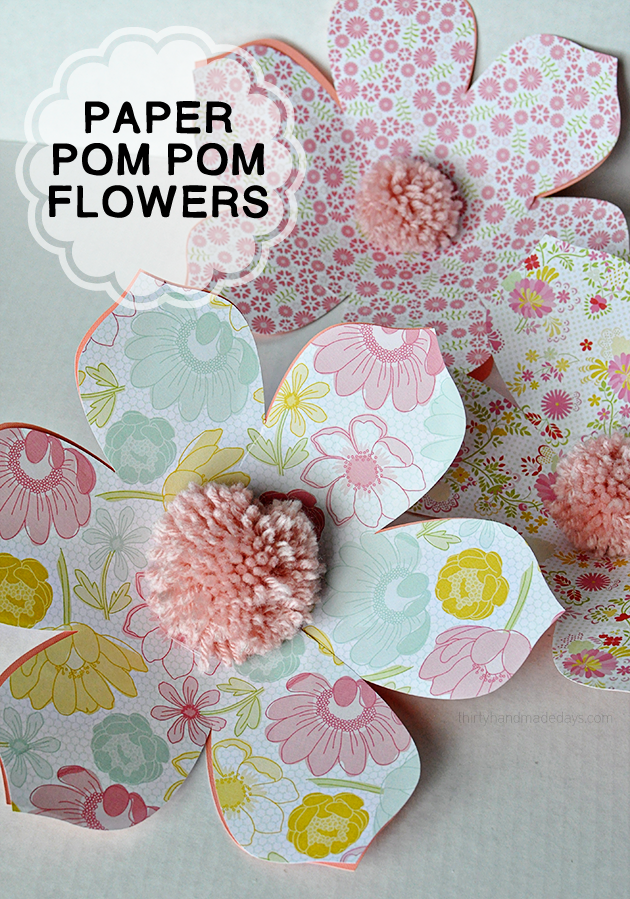 In the past little bit I've posted a few ideas that I made with my new BFF the Cricut Explore.   I loved creating a cute canvas to welcome spring.   Just this past weekend I held another Queen Bee Market in Oceanside, CA.  (more on that below)  I was fortunate enough to partner with Cricut and loved creating some decor.  These pom pom paper flowers were hung on the wall at the event.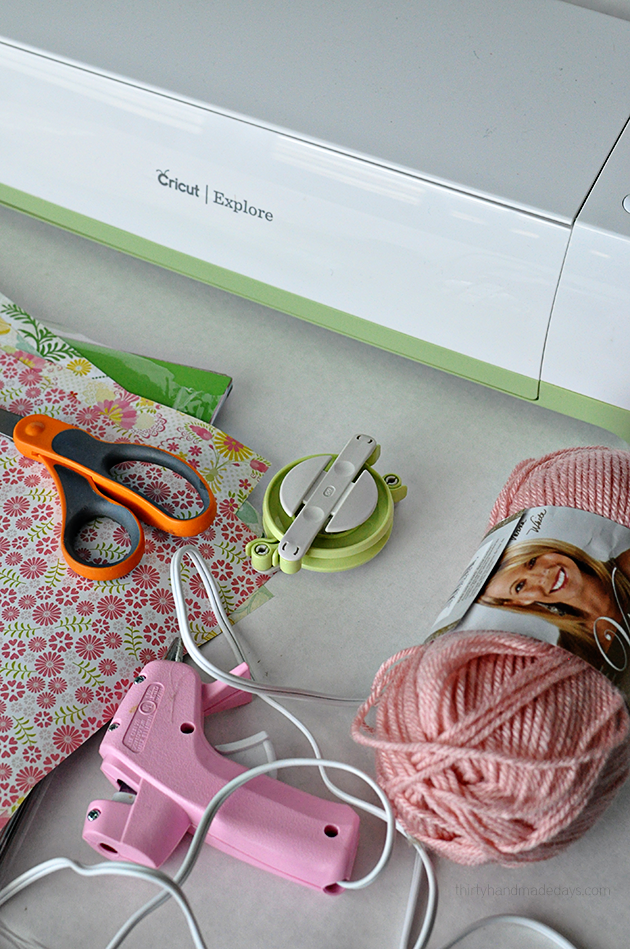 To make these flowers, here's what you need:
affiliate links are used
Sheets of 12×12 paper (can be as many or as few as you want)
Yarn
Pom Pom Maker
Scissors
Glue Gun
Cricut Explore
(or you can make a template and cut it out yourself)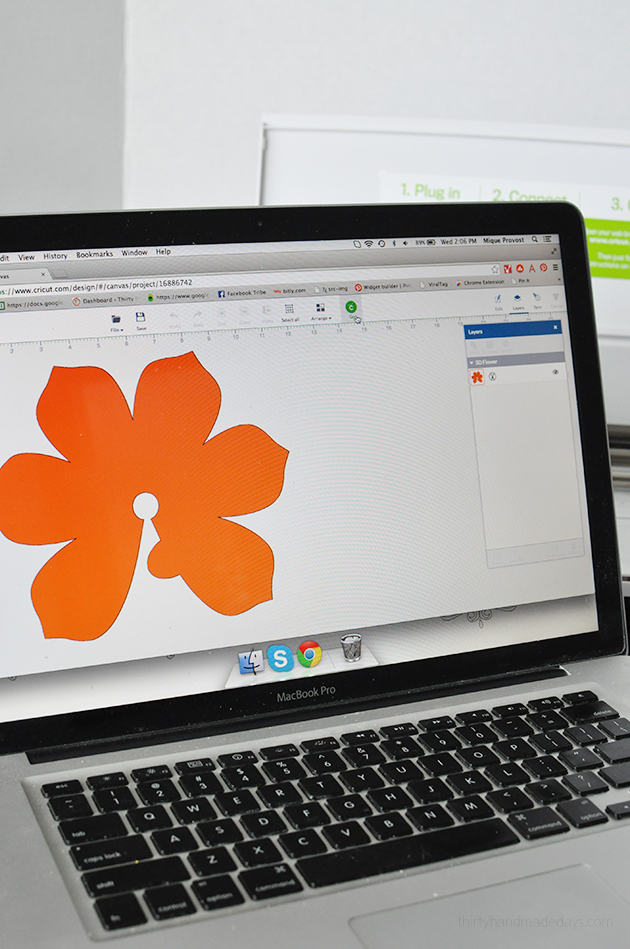 I opened one of the 3 D flower designs in Design Space and enlarged it to take up the entire 12×12 canvas.  I then fed my paper into the Explore and had it cut the flower.  I used one piece of regular 12×12 designed paper and 1 12×12 piece of cardstock to make it a little sturdier.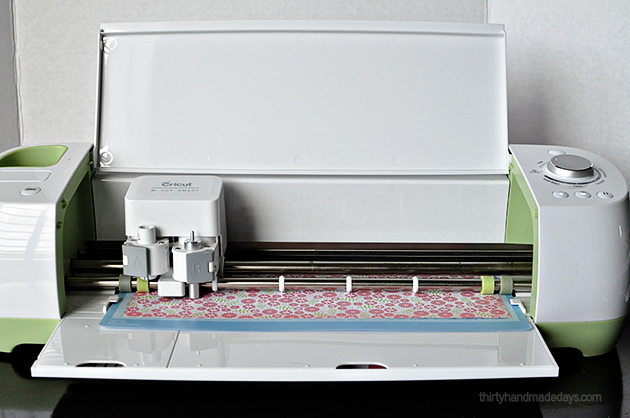 I've told friends over and over since I got my cutter that it's the world's easiest cutting machine.  I like that I can design what I want to cut it or pull up a project from the landing page and click "Make it now" and it just goes for it.  It's the best of both worlds.  I also love that it can cut all types of materials.  I know that Cricut has been known for paper in the past but now we're able to cut leather, some types of wood, vinyl, duck tape, fabric, felt and more.  It's awwwwwwwesome.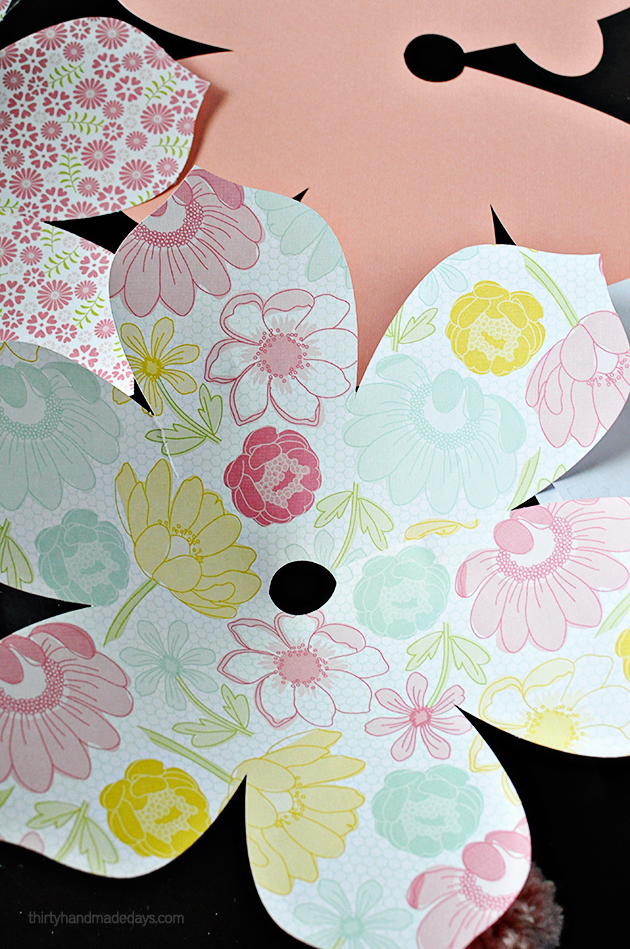 So once you cut out the flowers you simply fold them together and I used my glue gun to attach the two sides together.  Easy peasy with that little notch there.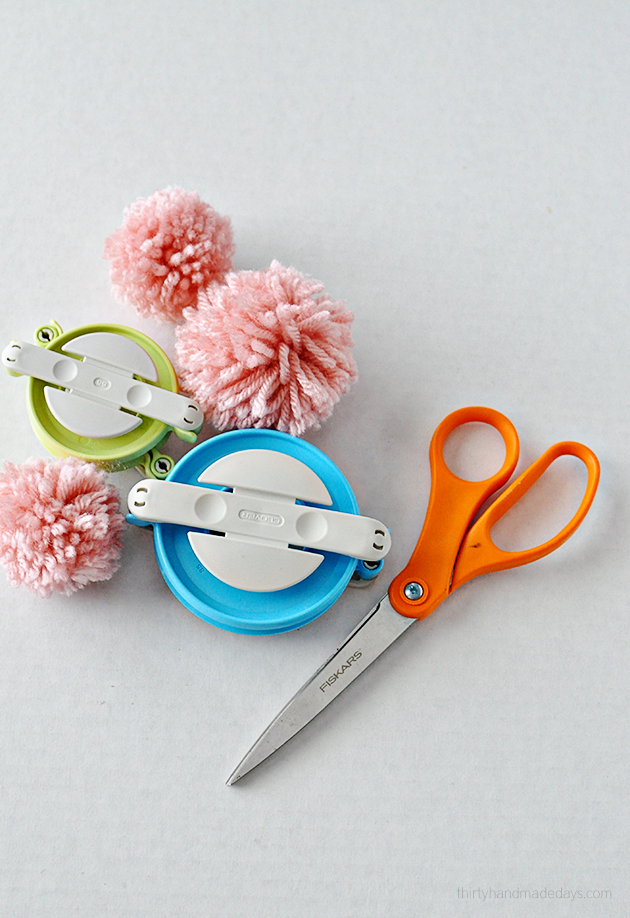 I made several pom poms using my pom pom maker.  Truth-  I had to find a video on how to use it but once I made a pom pom, it was easy and quick.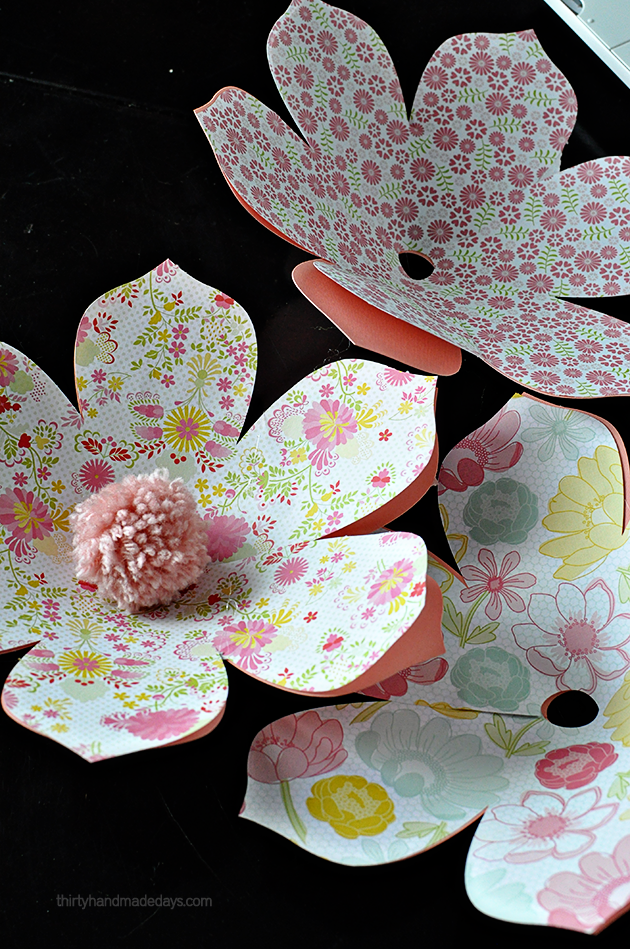 I then used my hot glue gun to attach the pom pom to the middle of the flower.  These can be attached to a project, used at a party or baby shower or hung in any room.  I love how they turned  out.  What do you think?
I thought you might want a little peak into the market too: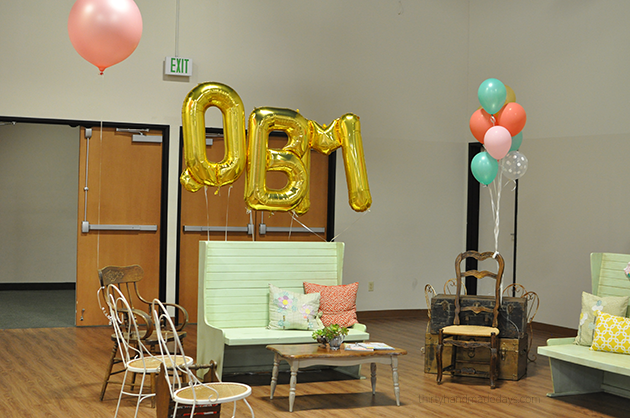 We had a sitting area provided by my girl Audra from Smitten.  You have to come to CA to grab some of her awesome finds but it is soooo worth it.  Every single market I get something from her.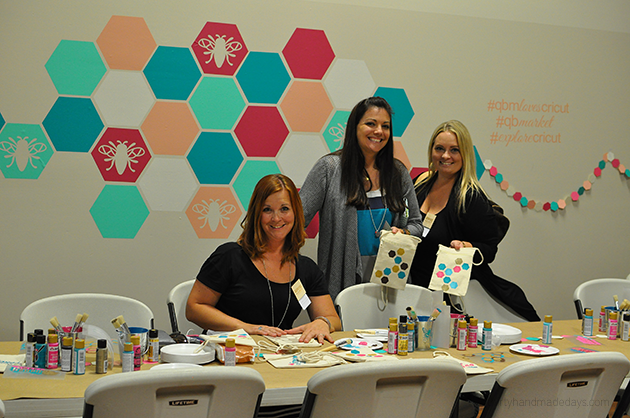 Cricut was there to demonstrate the new Explore and a make and take.  Shoppers (and vendors- pictured above: Angela from Bubba & Daisy, Heather from sTuck in the Coop, and Crystal from the lil cupcake) were soooo happy to have a little time to sit down and create.   Shanon and Natalie were there to help answer questions and cheer everyone on in the creative process.  They are the best cheerleaders and such hard worker bees.  (yes, pun intended)
Everyone had so much fun shopping and creating.  I loved having Cricut at the market and felt like it was a true match made in heaven with shoppers who support handmade and love the creative process.
As a little bonus to my 30day readers and Queen Bee Market supporters (THANK YOU!), Cricut is offering free shipping on the Explore.
Enter the code FREESHIP35 at checkout.  Thank you Cricut!
Cricut was a sponsor the Queen Bee Market.  All opinions are my own and I 150% believe in them.  Just ask my friends and they'll tell you that I can't stop talking about the new Explore. ;)