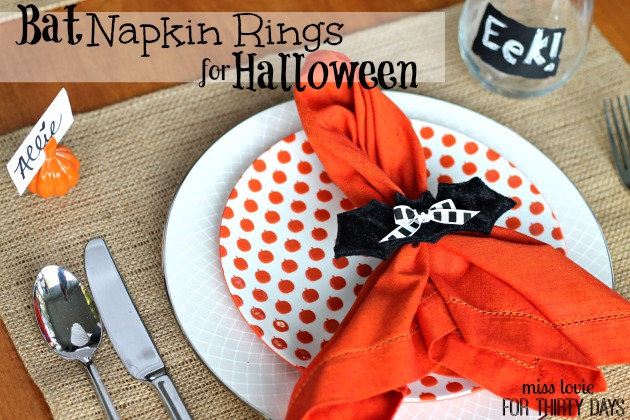 Hi 30 Days readers! I'm Allie from Miss Lovie. I'm back today with a very quick craft for you for the upcoming holiday, Easy Halloween Bat Napkin Rings!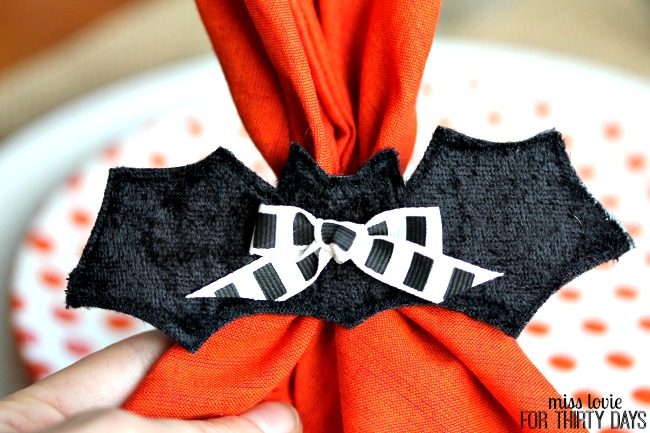 These are super easy to make and would be the perfect addition to any Halloween dinner party table, party decoration, or just your dinner table for the month of October! You can make them in an hour or two and your table will be so spookily happy.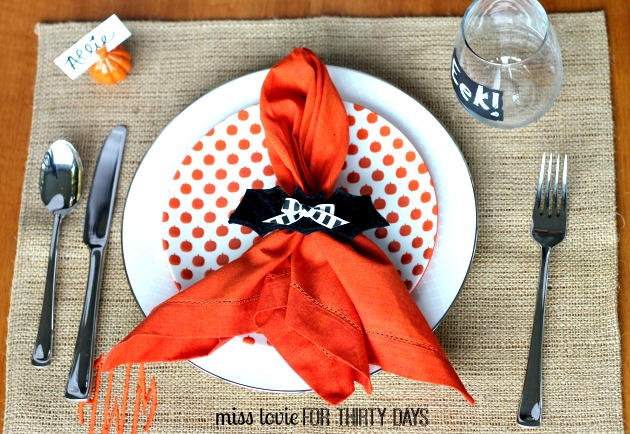 Let's make some!
Gather your materials:
Dritz Black Glitter Elastic (found at JoAnn' s), if you can't find the glitter, plain black will work
1/4 yd Black Felt (or scraps)
1/4 yd. of black velvet fabric (or other fun fabric for bats!)(or scraps)
1/4 yd Fusible Webbing (or scraps)
Black Thread
Nice Fabric Scissors
hot glue
Bat Template (I got mine here and reduced it slightly to be the size I wanted)
Create Elastic Rings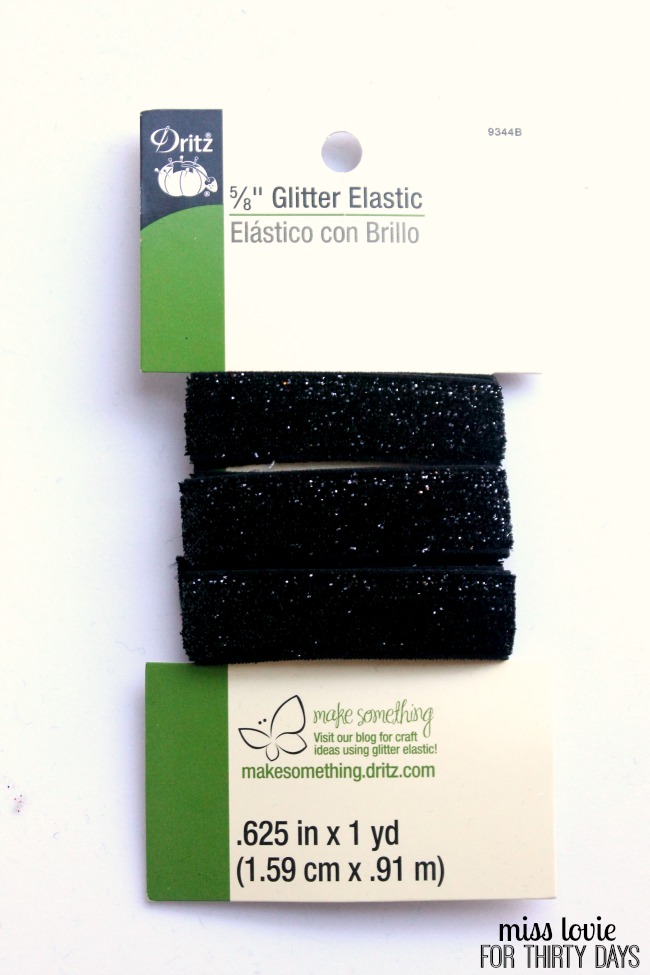 This glittery elastic is so cute!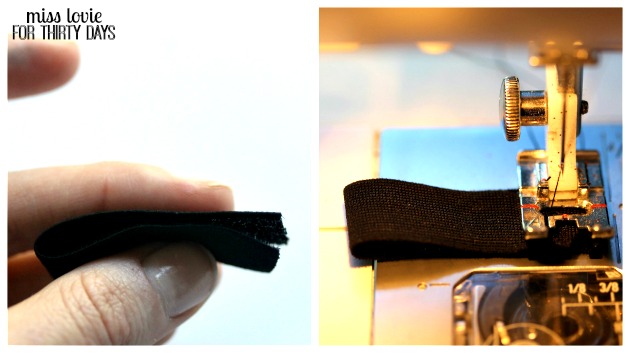 Cut a length of elastic 3.5 inches long and fold it in half, right sides together. Sew the ends with a 2/8 inch seam, using a zig zag stitch. Sew several times to ensure it is secure.

Flip inside out. Your ring is done! Do 3 more for a set of 4 or 7 more for a set of 8!
Create Bats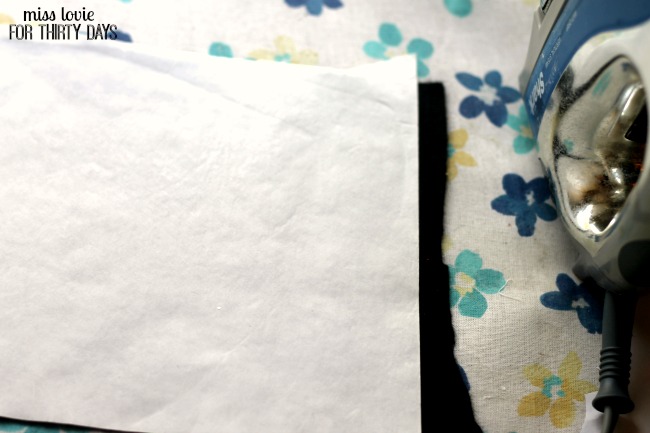 Follow directions for your fusible webbing. Iron fusible webbing (sticky side down, paper side up) onto the felt.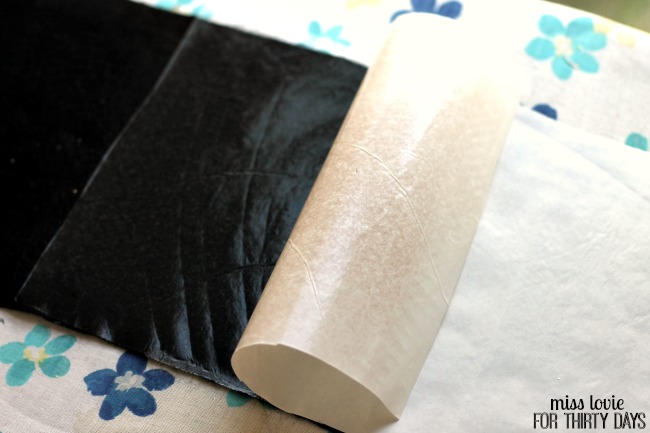 Peel off paper backing,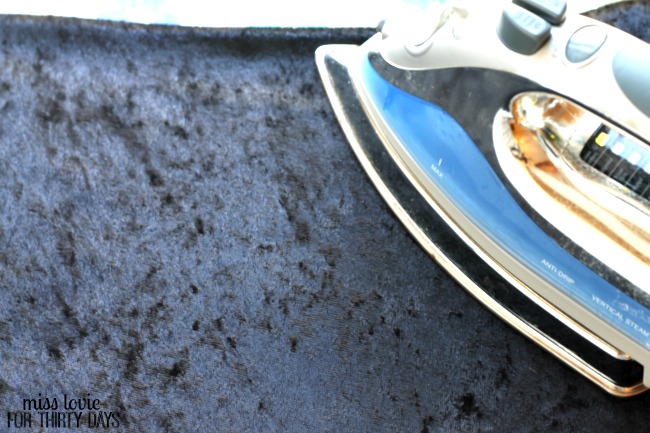 and lay velvet on top and press. Your two fabrics should now be fused.

Use chalk or a white fabric marker to trace the pattern onto the back (the felt side) of your fused fabric. Cut it out with scissors. Then cut however more bats you need to create a set.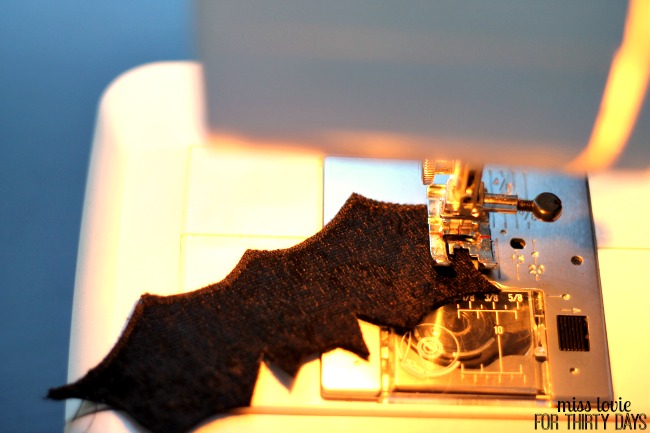 This step isn't totally necessary, but it helps make these look more professional. Top stitch around the edge of each bat with a 1/8 inch inseam. My fabrics were fused together well except on the tiny points of the bat wings the velvet was starting to peel up. Topstitching ensures that these would last a long time.

After you have topstitched all your bats, tie a bow with some thin ribbon and hot glue it on.
Attach Bats to the Ring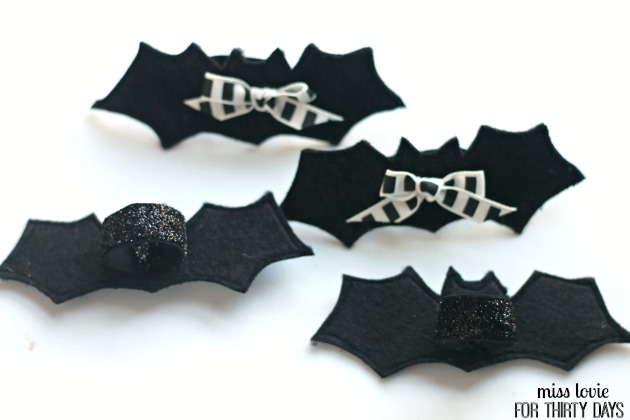 Finally, hot glue the seam of the elastic ring to the back (felt side) of the bat. Napkin Rings are now complete!
Set up the perfect Spooky  Dinner Table!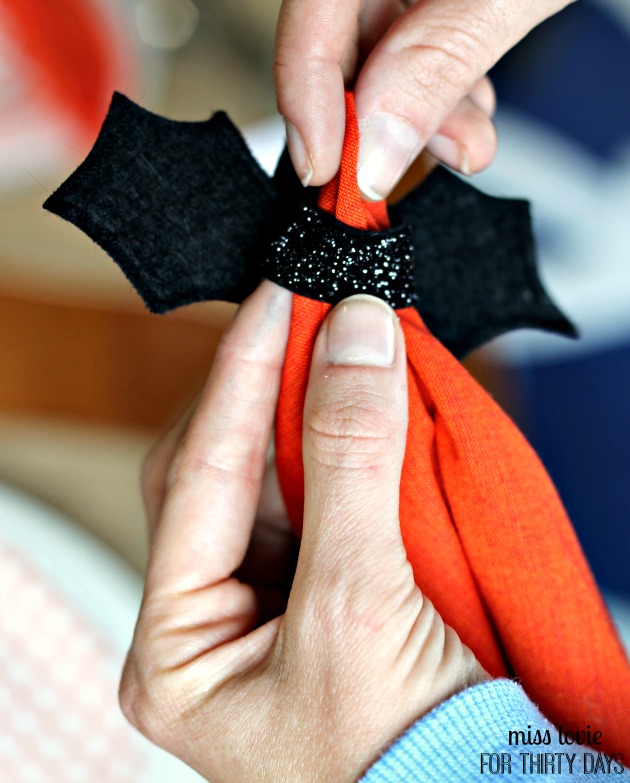 To create the look I have on my table, simply gather your napkin in your fingers from the center of the napkin and slide the elastic from the napkin ring around the gathered tip.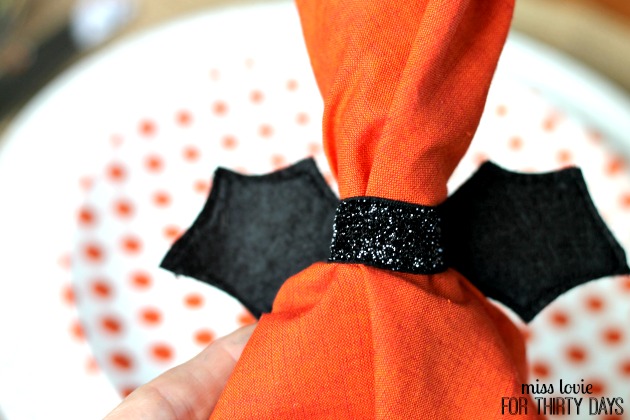 These napkin rings are even cute from the back. I can't handle it.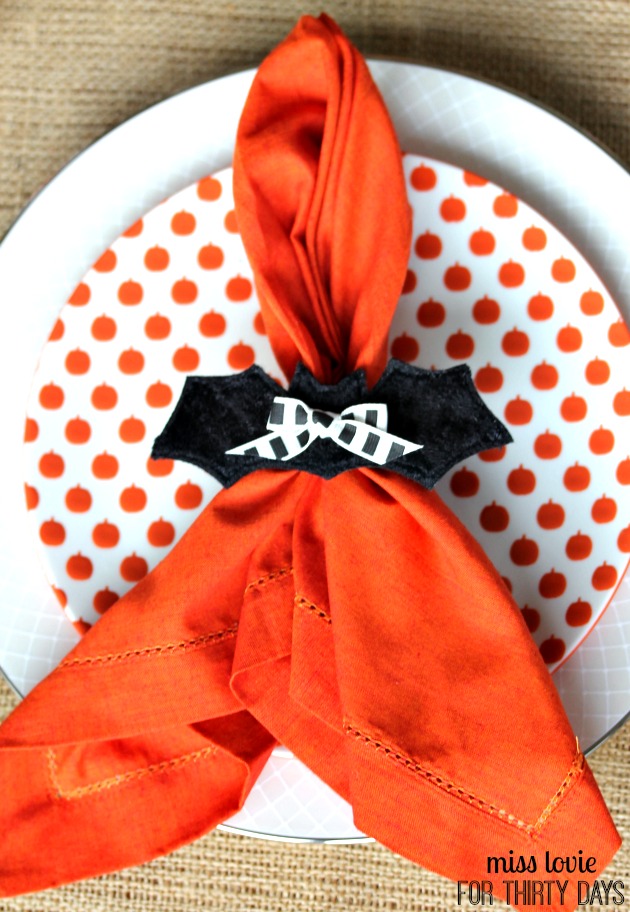 Fluff the ends of the napkin and you're done! Halloween Dinner Party magic!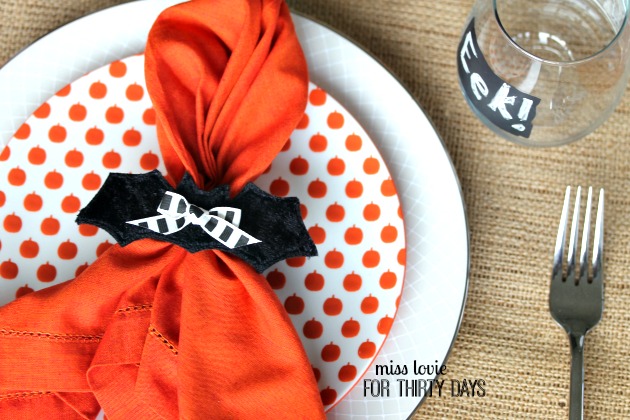 I hope you're loving this fun Halloween craft and party decoration idea!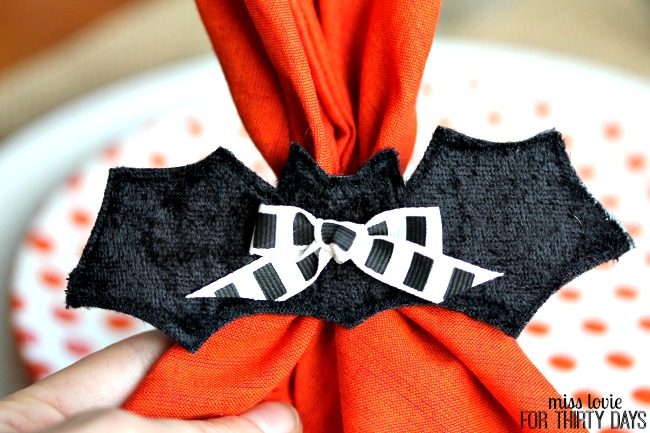 Have fun making this easy Halloween craft idea!
If you need more Halloween ideas, be sure to check out my Spooky Sparkly Skull Wreath and my Batty Table Runner and if you need more simple sewing projects,  you'll love my Fabric Heart Coasters and my Monogram Crinkle Taggie Toy.
 Thanks for reading!