I've mentioned a time or two that I'm a California girl. I've lived here my whole life except for a few snowy, cold years in Utah.  Because of the beautiful year round weather, I live in flip flops.  I have some flats that I love and in the fall I wear boots.  But even still, 95% of the time, you will find flip flops on my feet. 
I created a little something to print out for those who live in warm weather or those who are dreaming of sunny skies.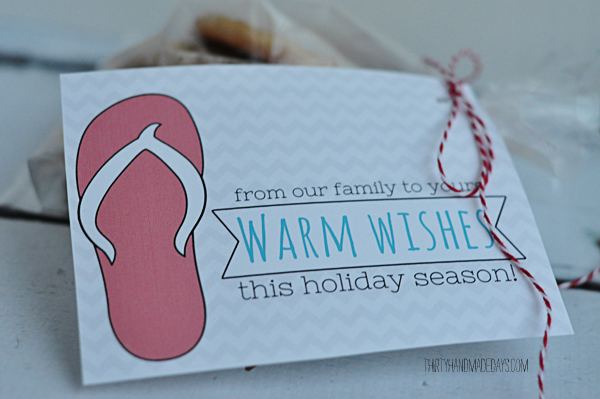 Why not think outside of the box for gift giving?  These cards break from the traditional poinsettia and Christmas tree card.  Oh and they're universal too!   I attached the tag to  a bag of my White Chocolate Chip Macadamia Cookies.  Perfect tropical cookie for a tropical card, right?  Maybe nobody else would make the connection but that's how my mind works.
Download your flip flop holiday card printable.  Contains four cards per sheet.
For 30days subscribers and personal use only.  Thank you!
The flip flops that live on my feet are Havaianas.  They are my go to's.  A friend got me a pair a few years ago and I was hooked.  They're squishy, ridiculously comfy, last foreeeeever and all around honest-to-goodness awesome.  You know how some rub your toes weird? Others of mine have fallen apart super fast.  I still haven't worn out my original pair.  And I wear them every day in the summer.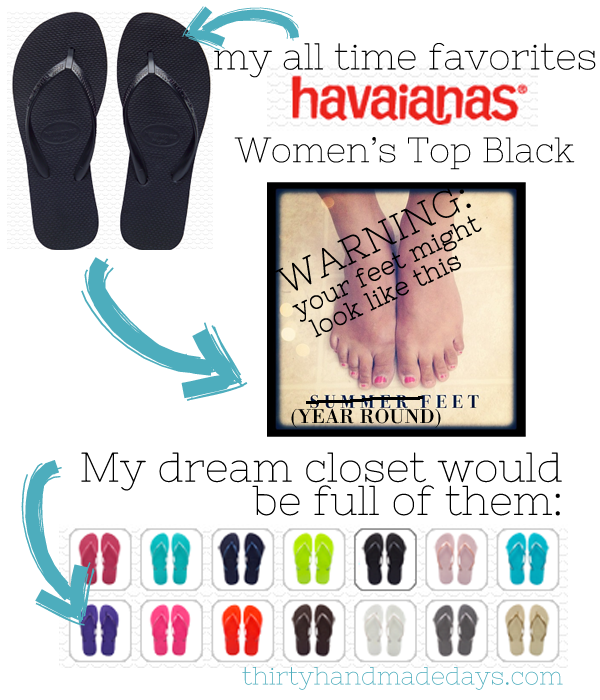 You can find my favorite pair right here ———> Women's Top Flip Flops.  I have a pair in white too. 
With the holidays fast approaching, a Havaianas gift card would make the perfect gift.  Trust me on this one.  Or if you want to pick out a pair for someone you love, visit the Havaianas site and there are tons to choose from.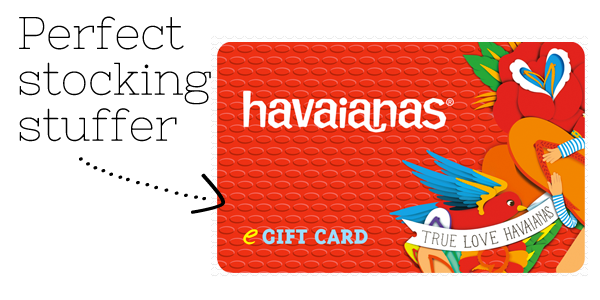 I'd love to know– what shoes do you live in the most?

This post is a sponsored by Havaianas.  I absolutely love this brand and know you will too. All opinions are my own.