Around the holidays I posted the easiest Frozen Peppermint Pie using my favorite peppermint ice cream.  The idea came from a recipe I got from an old college roommate – only I simplified it even further.  You'll love this Frozen Mint Chocolate Chip Ice Cream Pie too.
My roommate would make the Oreo crust herself with butter and Oreos.  You can still do that if you'd like.  But when I saw the pre-done Oreo crust at the grocery store, I thought it was worth the money to buy.  You can also substitute the ice cream flavor with whatever you want, really.  The possibilities are endless for an easy treat to satisfy your sweet tooth.
Frozen Mint Chocolate Chip Pie – only 3 ingredients
Ingredients
2 pre-made Oreo cookie pie crust
1 8 oz. container Cool Whip (whipped cream)
1 (1.5 quart) container Mint Chocolate Chip Ice Cream
Chocolate sauce or crushed Oreos for garnish (optional)
Instructions
Soften ice cream until easy to mix with cool whip.
Spread into cookie pie crust.
Freeze for several hours.
Optional: Top with crumbled oreos or chocolate sauce.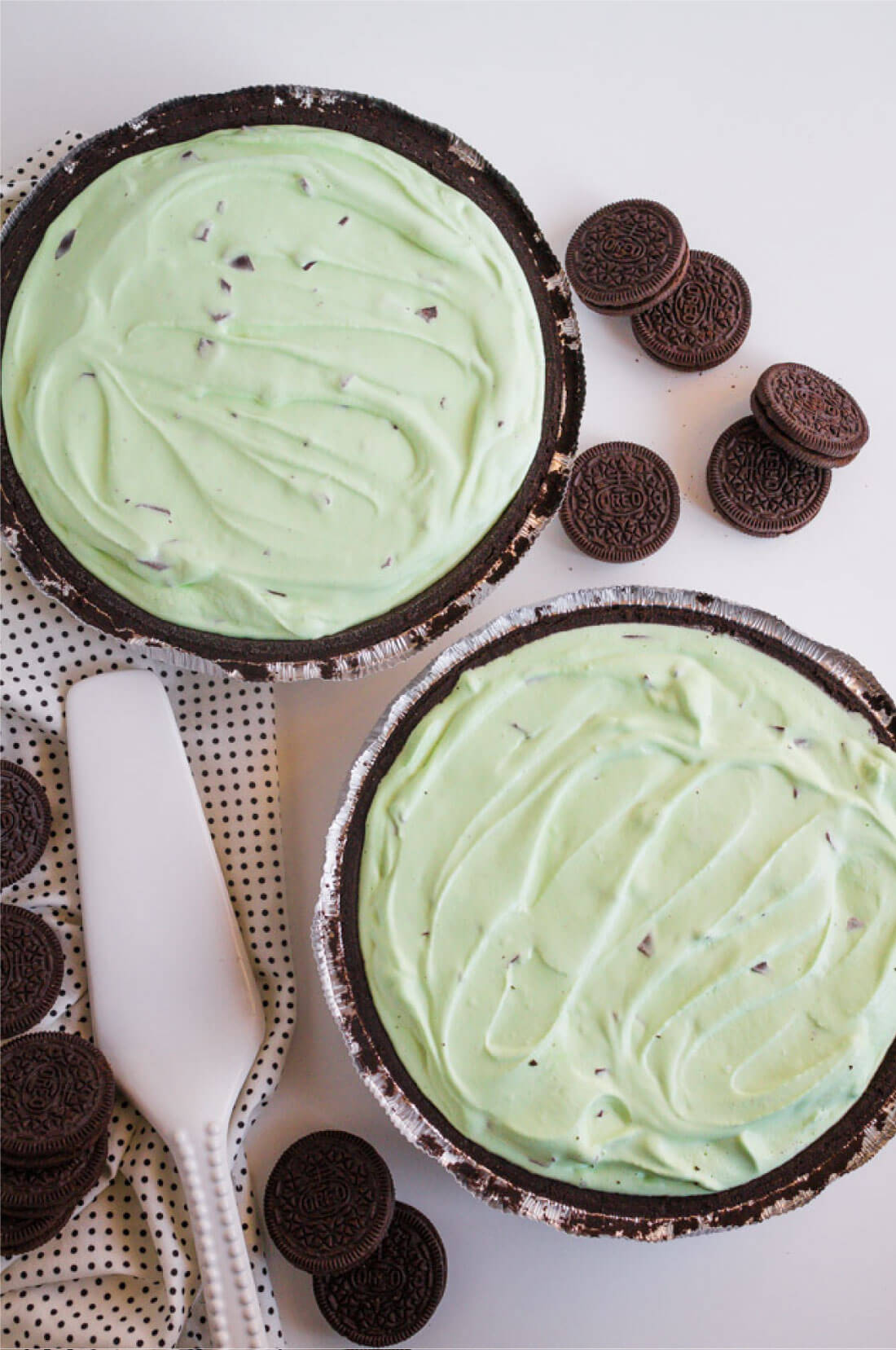 With St. Patrick's Day around the corner, this would be *super* simple dessert to make!  I didn't sprinkle anything over the top for this version but you can easily drizzle with chocolate syrup and/or Oreo crumbs.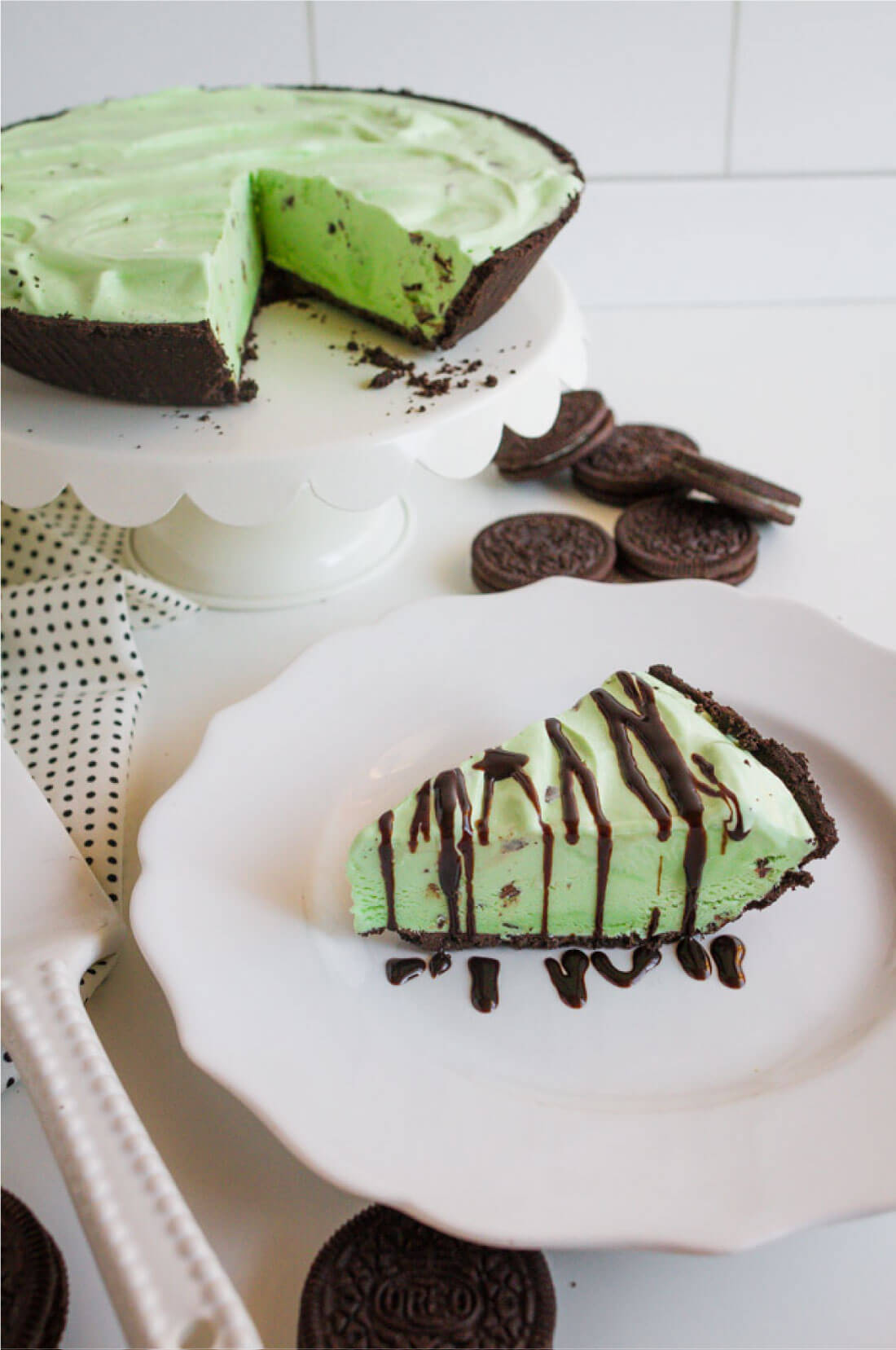 By now you probably know that I most often prepare easy meals and desserts.  My family usually likes the simpler things I make anyway, so it's a win-win.
Check out some of my other simple pies: