This post is sponsored by the Great American Cookies. All opinions are 1 million % my own.
For as long as I can remember putting together gifts for the people I love and appreciate has been one of my favorite things to do.  I la la looooove it.  But there are lots of people in my life that are impossible to buy for.  They have what they want and/or need and that makes getting something unique a huge challenge.  In a day of gift cards galore, I'm the girl still trying to come up with a totally different (usually pun related) present.   Most of the hard to shop for people have something in common- they love chocolate.  Today's idea is a gift basket that can be used for a number of things- get well soon, birthday, thinking of you and more.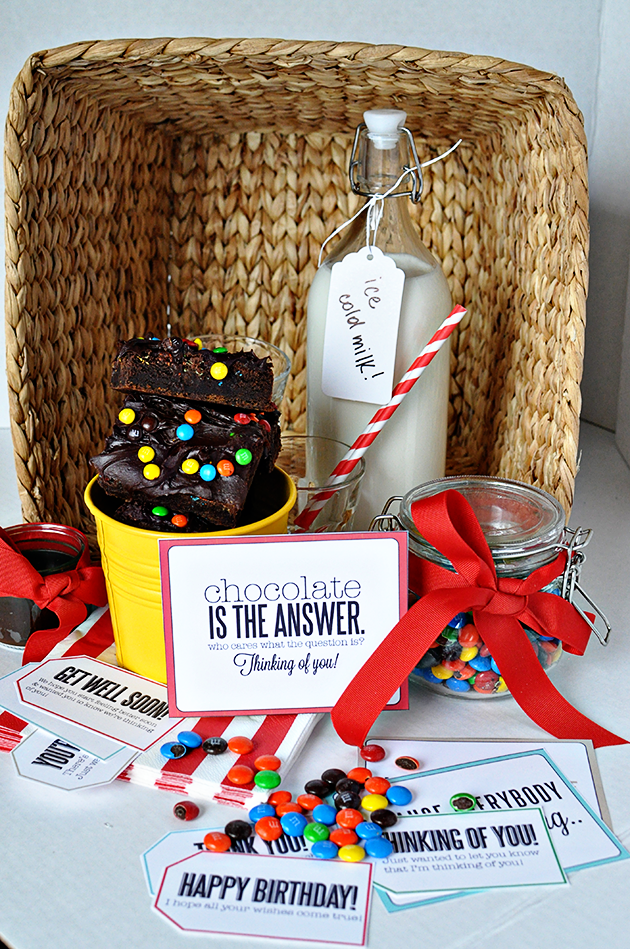 The supplies used for this fun basket are:
-Great American Cookies NEW! Fudge Brownie made with M&M's
-cute milk jug/container
-straws napkins
-glasses
-30days printable tags & cards (below)
-basket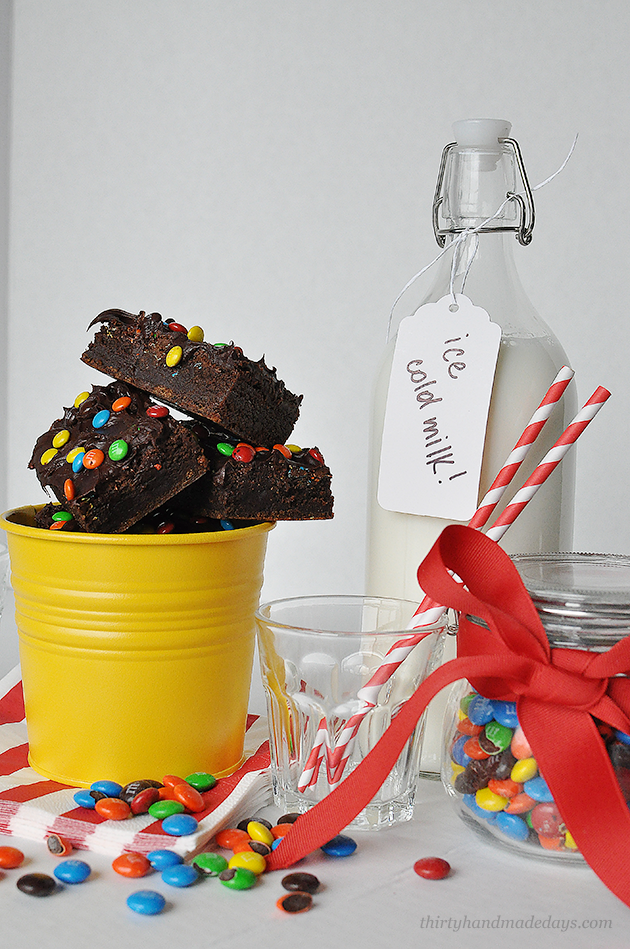 You can put this basket together however you'd like.  The main part of my gift basket was the Great American Cookies NEW! Fudge Brownie made with M&M's and then the rest of the supplies are the supporting cast. As much as I love cooking and baking (you know I do!), there are days… plenty of days.. that I don't want to make one.more.thing.  Luckily Great American Cookies has a whole line up of delicious cookies, cookie cakes, brownies and other treats.   It's so nice to have that option! Yes please.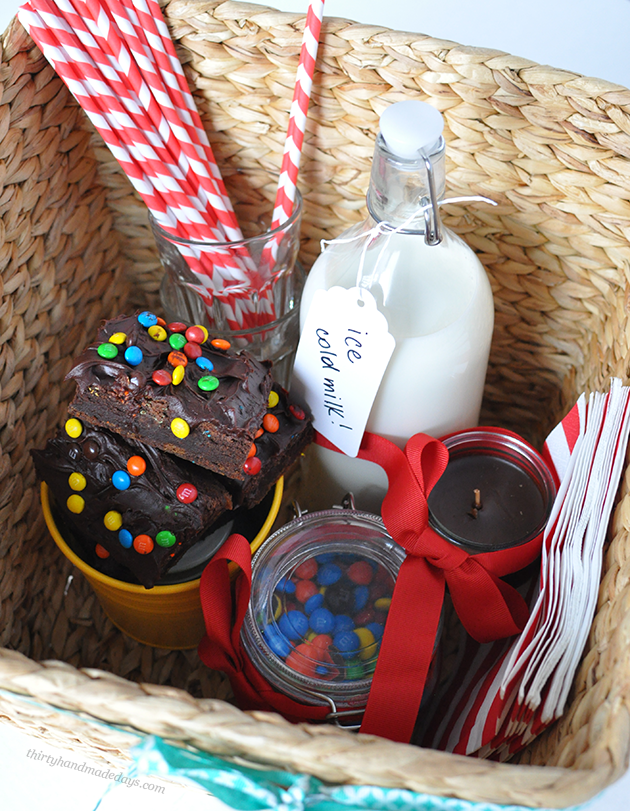 Because there are so many holidays, events, reasons to celebrate, I made this gift idea pretty universal. In addition to the regular occasions, teacher appreciation is coming up and Mother's Day will be here before we know it.  Wouldn't your kids teacher or your Mom be game for something like this?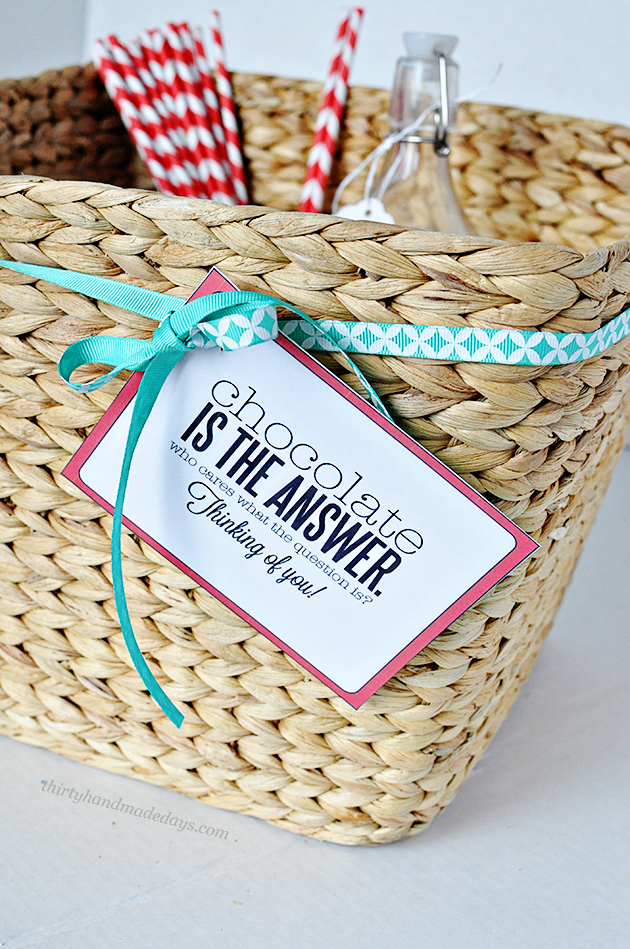 Download this set of gift basket printables with tags and cards.  For personal use only.  Thanks!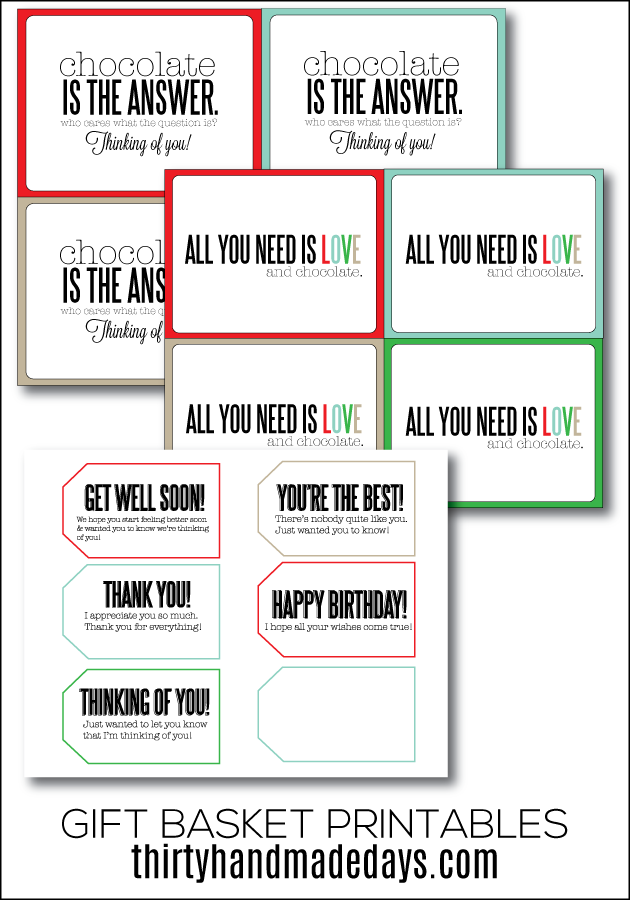 Good news! Great American Cookies wants to give one of my readers (1) $50 gift card giveaway.  You can use it to start out a gift basket or you can keep it for yourself to try out (shhh I won't tell).  To enter, fill out the widget below:
<
Great American Cookies sponsored this post.   All opinions are 1 million % my own.  I'm thrilled that I get to share companies that I believe in.  Make sure to check out Great American Cookies on Facebook, Twitter, and Instagram.