I'm always on the hunt for inexpensive gift ideas that are simple to make.  Today's project has all of those qualities- simple, inexpensive and the perfect gift for someone throughout the year.  Bonus- there's a giveaway included from my favorite Cut It Out Frames below!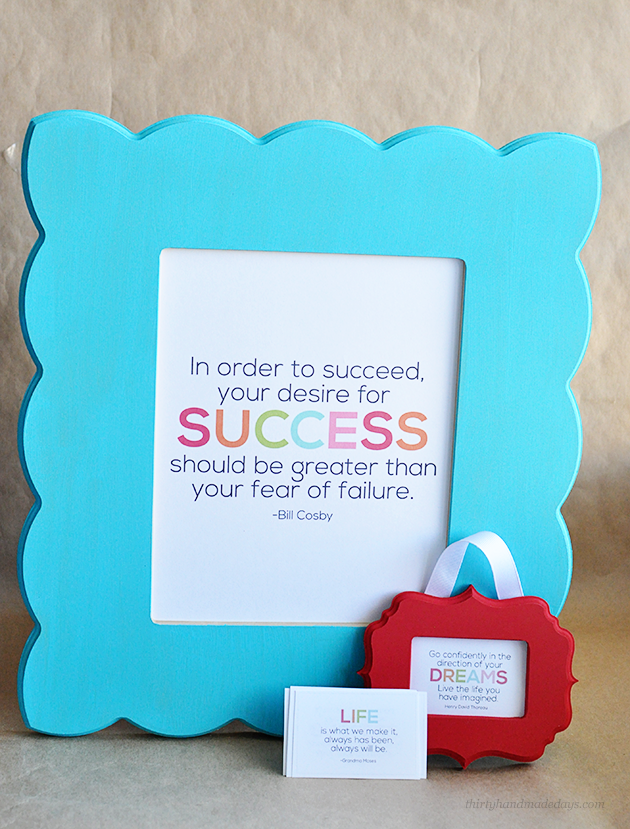 A little back story- for Christmas I put together an ornament gift that had interchangeable quotes to use throughout the year.  They turned out cute and were so simple to make. I married my favorite things- quotes, printables, a red frame (red is my favorite color)… I know I'd be excited to receive it for a gift.
Based on that same idea, I ended up doing a blown up version of quotes for my Mom for Christmas.   She asked me to make some for her friend too. And I thought- well here's a gift I could make whenever for whoever throughout the year.  For birthdays, holidays, a teacher, a friend, someone you visit from church, pretty much anyone.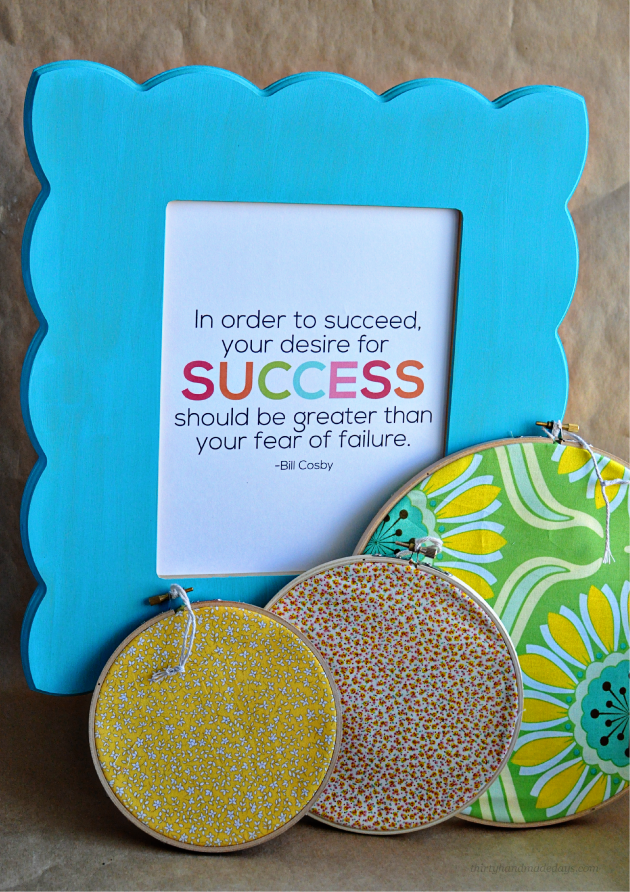 Here's what I used:
Print out the set of printables below.  Paint your frames however you like.  Add your favorite printable and tie up the rest in a cute bow.  Ta-da! Easy, inexpensive gift- done.
I used Cut It Out frames for both the ornament and this project as well.  I love that I can make them my own- they come unpainted, as a blank canvas.  There are lots of shapes and sizes and they are well made.  There are itty bitty ones like the ornaments above and huge ones for gallery walls.  I was lucky enough to have Cut It Out a part of the Queen Bee Market and hope I can convince them to head out to California again in the fall (riiiight Ken?).   You've probably seen lots of different ideas floating around out there using these frames.  The icing on the cake is that they are super inexpensive.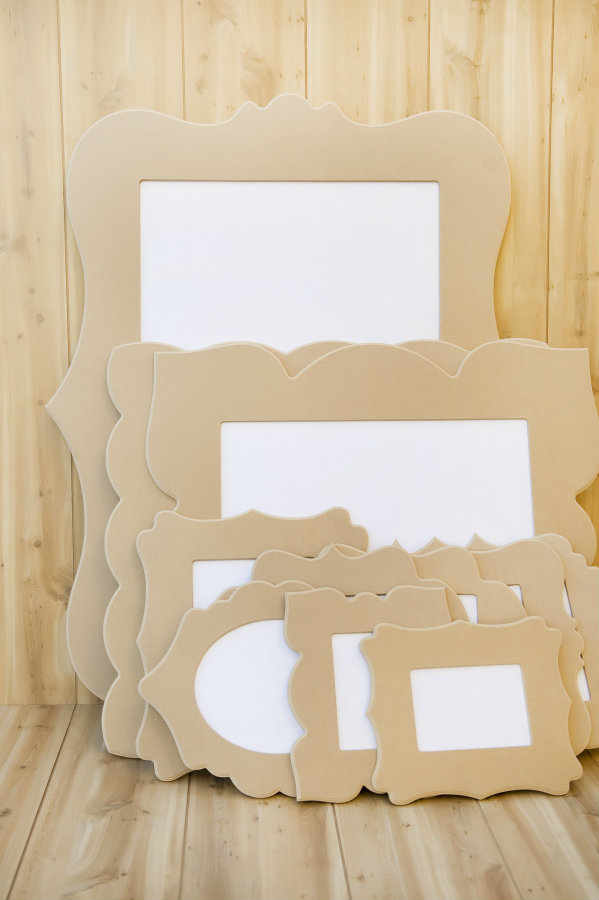 Or if you'd rather make one for yourself, that works too.  I promise I won't tell anyone.  I put mine up against my 5 wall recently and thought it was the perfect pop of color: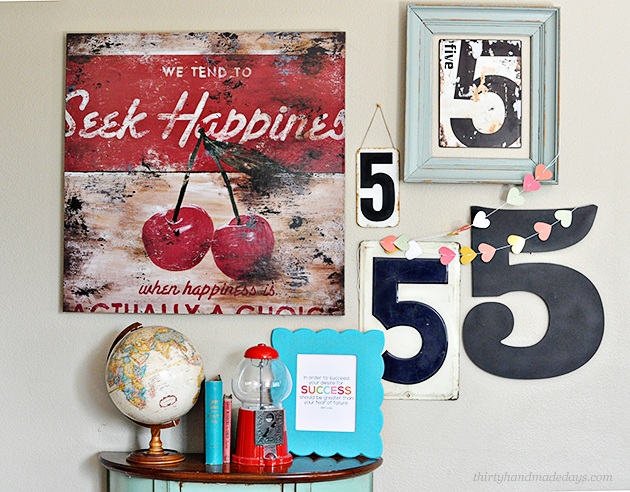 Download your set of 12 printable quotes: 8×10 size or 5×7 size.  For personal use only.   Thanks!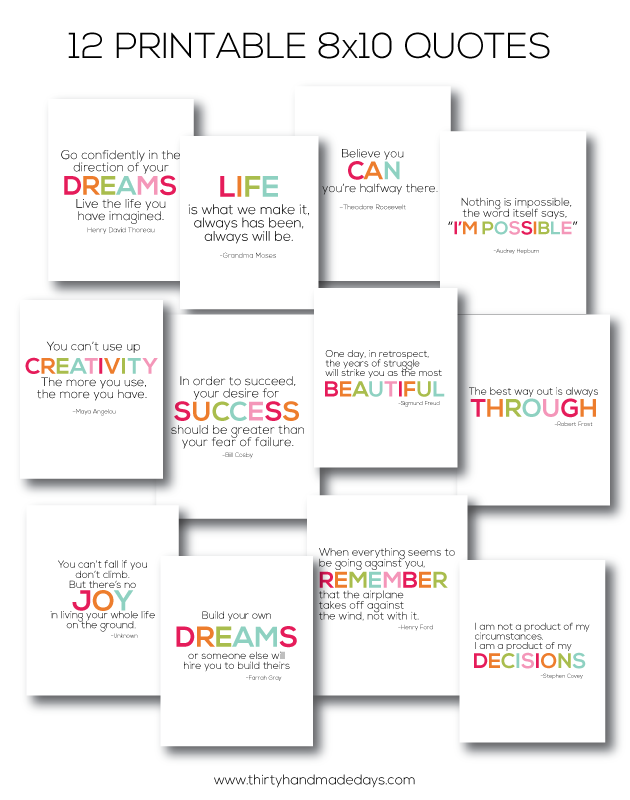 And now for the fun part- I get to giveaway $100 shop credit for Cut It Out.  $100 would get you several frames- enough to make a fun gallery wall or lots of these gifts! Enter below:
If the widget isn't loading, give it a second, it will show up.
This post is sponsored by Cut It Out Frames.  As always, all opinions are 1 million percent my own. I only work with companies I love that I think you will too.  I am happy to be working with brands I believe in.