Hi 30dayers! It's Kristi, from Creative Kristi, back to talk blogging tips and tricks! This month I'm talking about Google Plus.
Are you on it? Have you tried it? Never heard of it?
I'll be the first to admit that when Google + first rolled out I joined…saw nothing & promptly stopped using it. Then about 4 months ago I thought I'd start at least posting my new posts on my profile and see what happened.
Starting to use it more and more I started to see others I knew using it too. It really is a hoppin' place–if you know where to look!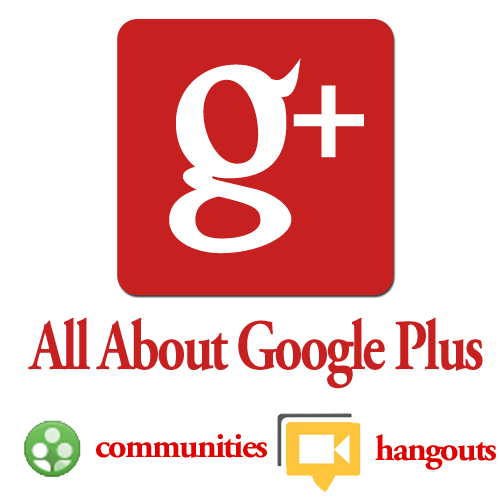 Let's go down some pros & cons of G+ and why you might want to carve out some time to join in and start using this new social network site.
Pros:
It's run by Google. Which means it integrates with your gmail, Google Calendar, your contacts, blogger, etc.
The ability to place 'like-minded' friends/contacts into circles. Circles are things you define and place people into. Example: I have: Family, Friends, Blog, Clients, Random. When I type a status (or share a blog post, photo, etc) I just choose which circle to share it with (or you can choose public for all to see) and only the people in that circle will see it. So I can share personal photos of my kids with my family and my clients never know.
Hangouts. This is what really sold me! I have client meetings all. the. time. on G+ hangouts. Its like skype but you can video (or text) chat with up to 10 people at a time–for free! Also? Do you want to do video tutorials? V-log? Just do a Hangout On Air. This is a live streaming hangout (anyone can watch- even if they don't have G+!) Bonus: If you have a YouTube account it gets auto-recorded there. I've done 3 hangouts On Air and love them! I plan on doing a whole series of shows!
Ability to have profile and/or page. I have 2 PR/Marketing contacts with Google + and both have recommended not having a page and just using a regular profile. Why? You can't add others when you are a page to circles and have to wait for people to add you. If you are a profile then you can add people who haven't added you yet. Much more freedom.
You can share an entire circle with people. Let's say you get on today and start adding people into different circles. 2 months from now another blogger in your niche jumps on the bandwagon and says to you "but I can't find anyone in our niche!" No problem. Just click on your circles and click 'share circle' on the one that has bloggers from your niche. Share it with just the blogger that asked and volia! All she has to do is click 'add to circles' and she just followed a bunch of people at once!
Cons:
It's run by Google. This is only listed as a con because sometimes it's hard to find answers to problems because Google is so HUGE that they don't do a ton of support. (I get around it by asking the question to the public circle on G+ or tweeting the question. Someone usually knows the answer)
Ghost Town Feel. Unless the people you want to follow are on there sometimes it can seem a little vacant. Once I started finding people on there my feed starting moving fast!
Different. It is a little different to figure out but once you get the hang of it, to me, it makes much more sense than Facebook (and ALL the posts you share get shared with everyone who put you in a circle, unlike Facebook who has taken money-making to a weird level by making you pay, as a page, to reach the people who already said they 'liked' you and wanted to hear what you say.)
Careful with how you sign up! If you have more than one gmail account make sure you are signed into the one you want to create a G+ profile with. You can not switch your profile to another email address later. If your YouTube account is associated with one gmail account that's the one you'll want to use to connect G+ with so your Hangouts On Air will record to the YouTube account.
Bottom Line?
Google Plus isn't going anywhere anytime soon (there are weekly shows and hangouts and they just added a new feature called communities this week!) and I think that if Facebook continues to limit who can see what more and more Bloggers will be utilizing G+.
The Hangouts On Air are a really spectacular feature and offer a wide variety of options. Regular hangouts (not live on air) are wonderful for meeting with other bloggers to plan link parties or series or meetings with clients/PR/etc without advertising to the entire world that you are online and chatting.
Even if no one in your family or friends is on Google + just sharing a post with the 'public' on G+ gets your blog in front of a whole different community you wouldn't have access to otherwise. Plus since not everyone is on there you get to be the ground breaker who jumps on, figures it out and ROCKS it! ;)
Do you want to add me to your circles on G+? Here's my profile page! Let me know you added me and if you'd like to do a one-on-one hangout so I can screen-share with you and 'show you around' — I'd love to meet you! My profile might look a little bare right now-I actually created a new one because of con #4 up there. I signed up by accident with a personal gmail account and wanted to keep all blog related things with my blog gmail account.
Want to follow Mique on G+ too? Here's her profile page!