And for my last trick of 2011……bring in the New Year with an iPhone calendar.  This January 2012 can be used as an iPhone background for your home screen, lock screen or in your images to look at!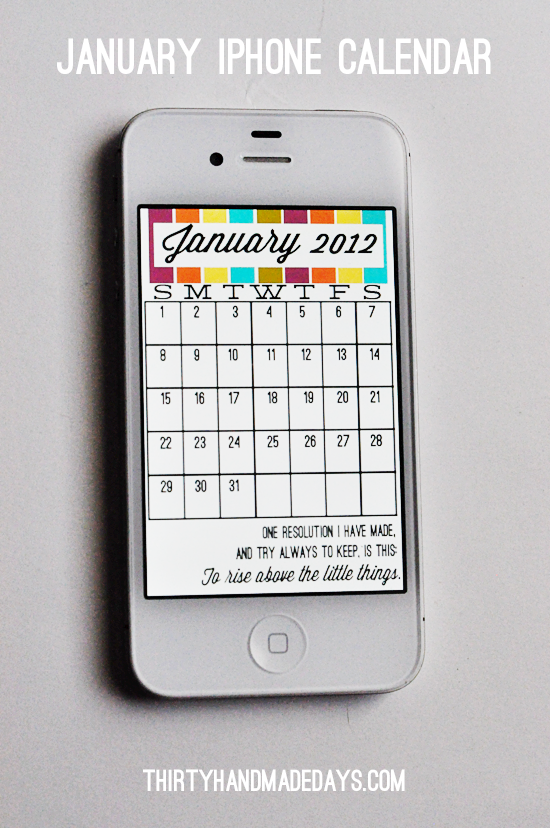 So how do you get this cute little calendar to show up on your phone? Save the link below.  Email it to yourself.  Then save it to your phone.  Go into settings —–> wallpaper ———->camera roll ——–>and set it as lock screen, home screen or both.   It is saved at the exact size of your iPhone screen so don't resize it.
If you do a lock screen, this is what it would look like: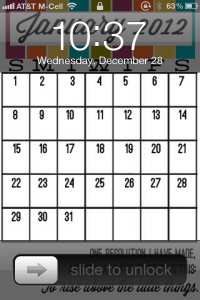 While experimenting with this, a friend (who shall remain nameless) was wondering how I was able to take a screenshot of the image.  This is what you do: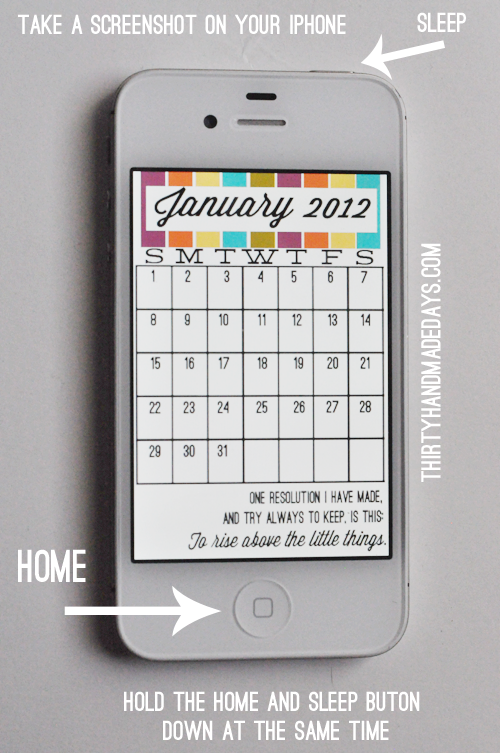 Don't say you never learned anything from 30days. ;)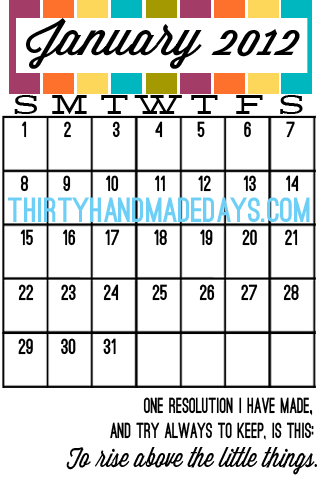 Download your Jan iPhone calendar.
For 30days followers and personal use only. Thanks!