Get kids cooking in the kitchen with you with these tips and cooking recipes for kids! Teach them to cook and you'll worry less as they grow up.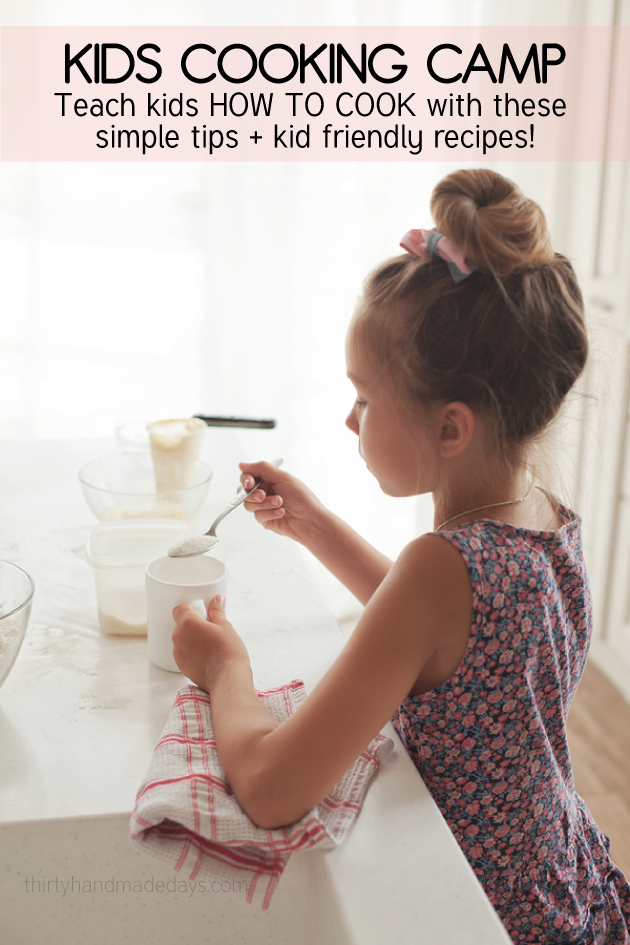 Kids Cooking
One of the things that I'm pretty passionate about is teaching my kids to cook and bake.  I didn't learn how to cook pretty much until I got married because my Mom cooked every meal for us until I left for college (love you Mom!).   But I decided it was important in our family to learn the skill and so over the years I have taught my kids basic cooking skills.  I am determined to have them cooking and baking well before they leave my house and hopefully sooner than that!
Why teach them how to cook?
They learn basic safety and awareness in the kitchen.
Cooking can be a fun time to bond with your kids.
Cooking and baking can be educational.
Your kids will become more independent and confident.

If you follow me on Instagram,  you've probably seen a lot of pictures of cooking and baking with my kids!
A few things to keep in mind before you start:
Start them young!
While you wouldn't give a knife to a baby, there are definitely things you can start when your kids are little.  They can stir, whisk and help in small ways.  As they get older, they can take on more.  If they have positive experiences from the start, they will want to continue helping in the kitchen.
Note: if you're reading this and have a 10 or 15 year old – it's not too late!! Anytime is a good time to start.  Promise.
Give them tools but let them lead. 
Start out with the basics and let them show you how much or how little they want to contribute.  If forces them to bake or cook with you, it will turn aversive and defeat the purpose.
Give up some control. 
This is a tough one for some people (ahem… me…shhhh) and not a big deal to others.  There will be mistakes.  Just like you make mistakes in the kitchen yourself, your kids will measure the wrong amount or not do things as gently as you'd like or…. you get the idea.  LET THEM.  It's part of learning how to be in the kitchen.   The more they do it, the more confidence they will have in their abilities.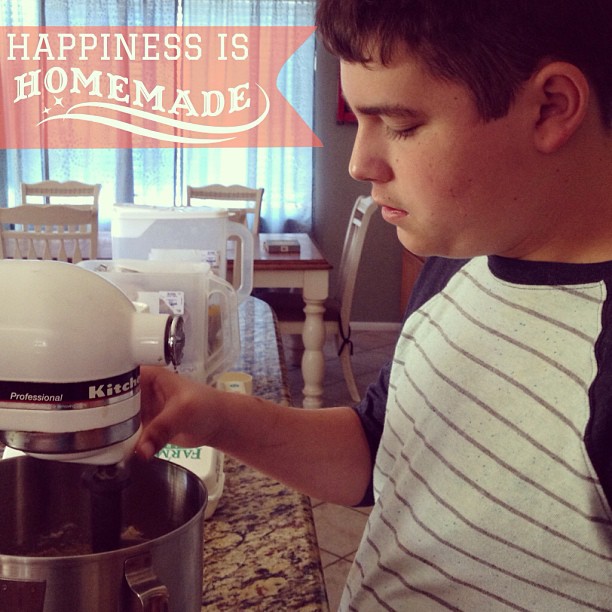 Side note: my oldest really enjoys baking with us.  When I first started having him cook with me I was a little nervous because I didn't know if he'd be careful enough or really be into it (read more about our journey with "the A word" here) but I want him to be kitchen safe and thought it'd be something we could do together.   It's another perfect example of tailoring things to suit each of your children's abilities.  Just go for it!
Ok now that that's out of the way— how do you teach kids to cook?  Start with the basics.  Use the simplest recipe that you know your child will love and go with that.  Our first rule in the kitchen is to wash hands.  I say that every time we get ready to cook or bake but my kids say it along with me because they've heard it so many times.  Make sure to teach them proper sanitary along with the basics.    This is what is important in our home: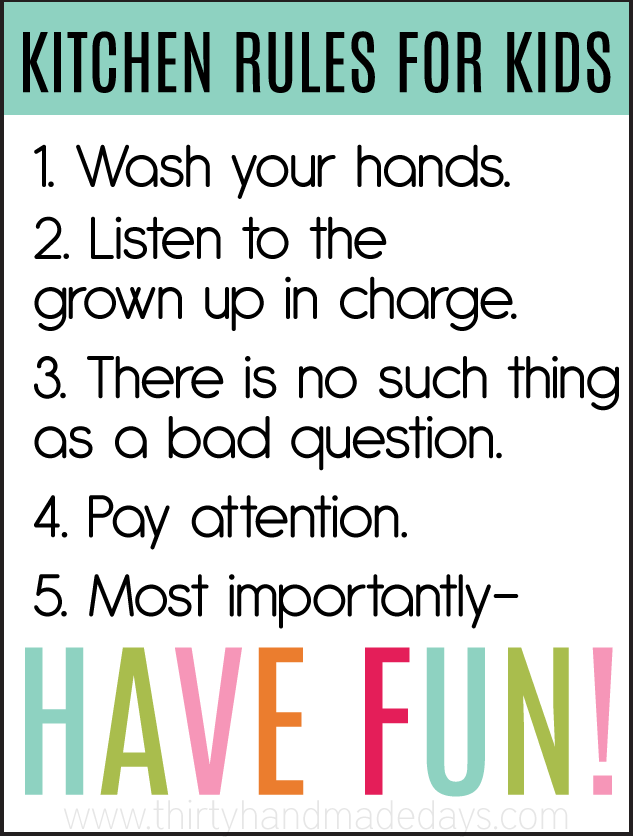 Here are some basic guidelines for age appropriate tasks.  As with anything, take the child's maturity and ability into consideration.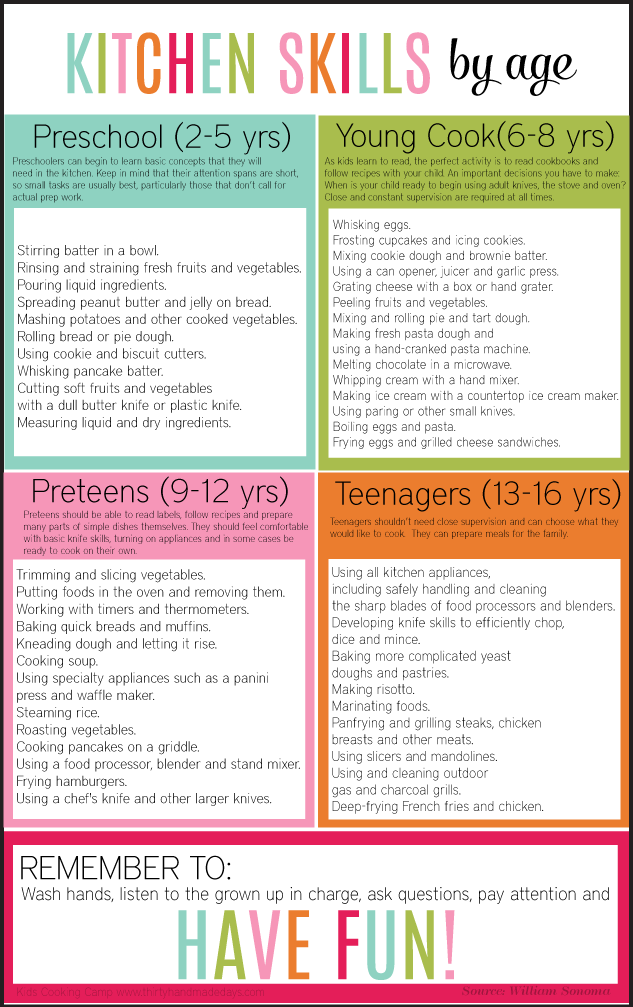 Source: William Sonoma
Cooking Recipes for Kids
These are some great recipes to start with:
Most of my 6 ingredient or less recipes are perfect for cooking with kids too.  I suggest starting with something sweet and easy to get your kids interested in cooking, then move on to dinner or appetizers as they get more comfortable in the kitchen.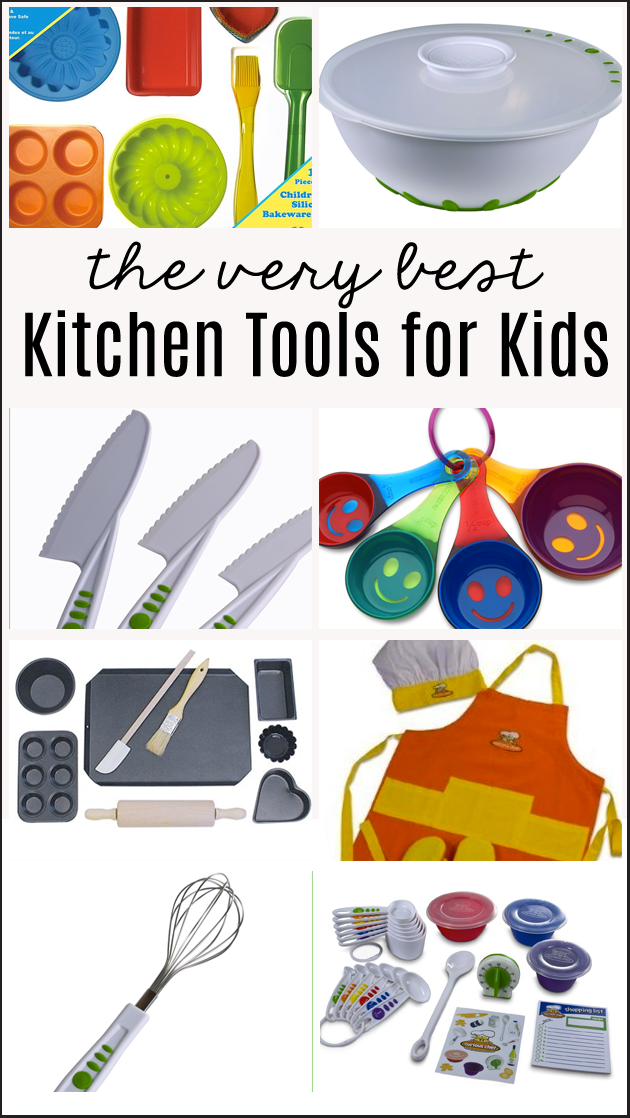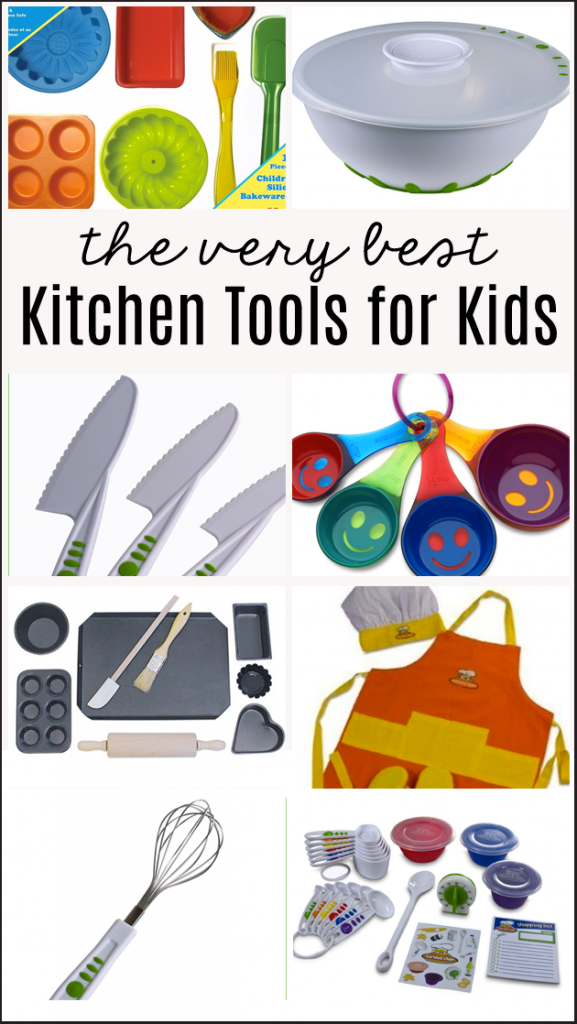 There are lots of amazing products that kids can use in the kitchen.  These are some of the best:
(affiliate links are included below)
Sites I love that kids will love too:
What I'd love to know from you is —- do your kids already know how to cook?  What tips do you have to add?