Tell me I'm not alone in my constant search for new kids activities? Especially at the end of summer!  Not only were my kids thrilled to get a box of activities in the mail, but so was this momma!
BabbaBox showed up on our doorstep and my six year old was ready to rip into it. And it did not disappoint.  It was like Mary Poppins bag- activity after activity, projects, a book, and even a treat for me. Sweet!
From the website:

BabbaBox is a monthly subscription box for kids ages 3-6, delivered to your door filled with projects, activities, books, digital downloads and online content! It's a theme-based box with ALL the physical materials plus know-how content to really engage with your kids!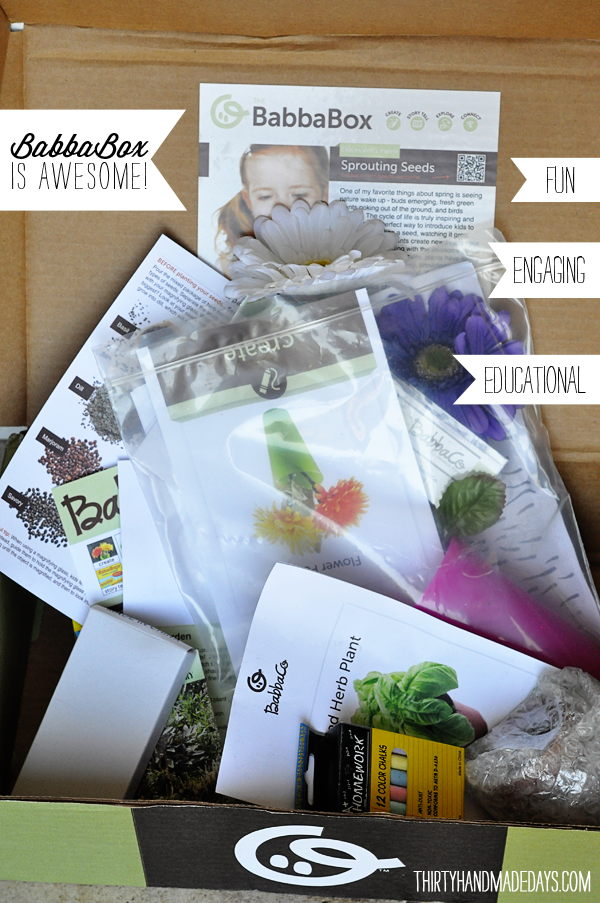 This theme couldn't have been more perfect for my family- I have a black thumb.  Getting a box with the "Sprouting Seeds" theme was awesome.  Not only did my kids learn new things, but so did I! (no shame)
I made a little video because I knew my kids would be excited to open a box just for them.  And I was right.
One of the greatest things is that everything is included. No hunting around the house for a random item.  It was all in there.  The activities were simple and short.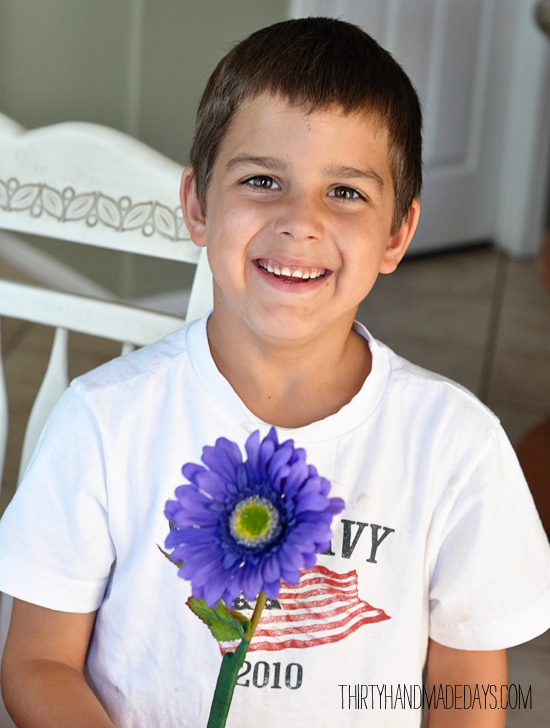 Who says flowers are just for girls? Not in our house.
It occurred to me that BabbaBox would not only be great for moms to purchase, but the perfect gift from grandparents, aunts, uncles to give.  It would give the recipient something to look forward to each month.  I am all for useful and thoughtful gifts.  How about you?
BabbaBox gave me a code to give to my 30days readers- awesome!
Use the code THM20 for 20% off your first box when you sign up for a membership.
This code will expire in one week, August 20th.
Leave a comment on this post and you could win your very own BabbaBox!
a Rafflecopter giveaway

Disclosure: This is a sponsored post. All opinions are 100% mine and my kids.