One might say that I'm a sentimentalist.  I hold on to memories tightly.  I like to encourage my kids to do the same.  I've been on a kick of printables for my kids write things down- like my New Years Resolutions and Printable Birthday Sheet.  Why not make one for the Olympics?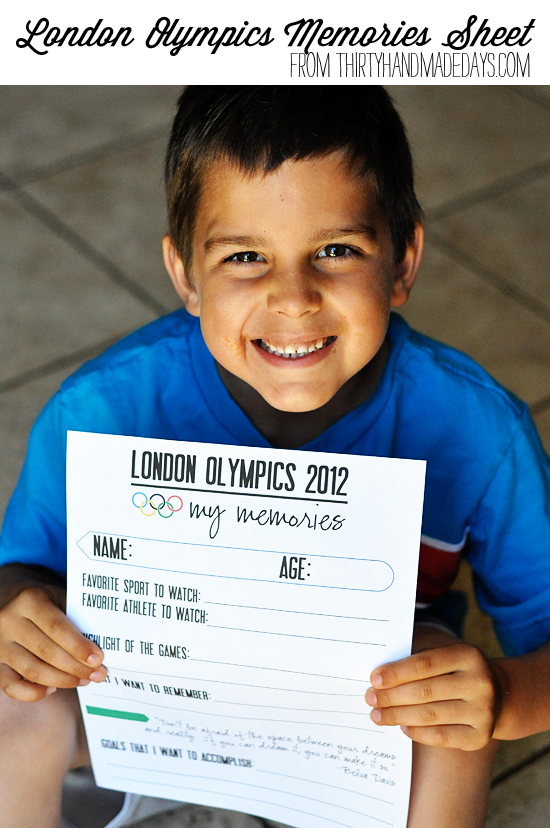 I have distinct memories of watching Mary Lou Retton as a little girl.  I also remember Kerri Strug's vault on her injured ankle like it was yesterday.  Can you tell I love gymnastics? 
Wouldn't it be fun to look back in four years and reflect on memories made from watching the London games? You could even put it in a time capsule to be found several years later.
To me the Olympics aren't only about athletic ability.  They are also about setting goals, believing anything is possible and working hard to achieve them.  I included a spot for kids to write down what they want to accomplish.
London Olympics Memories Sheet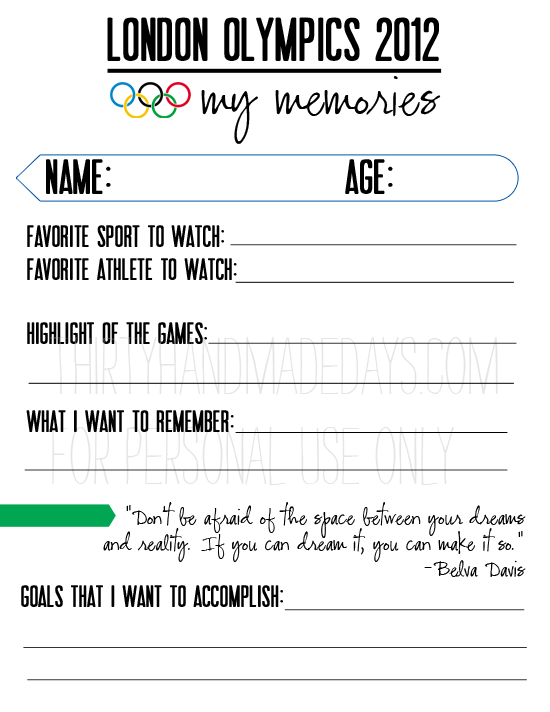 Download your London Olympics Memories
For 30days subscribers and personal use only- thanks!
Remember to download the Opening Ceremony Bingo sheet for this Friday too!

What memories do you have of Olympics you have watched?