In just five minutes, you can make the cutest mini heart garland for Valentine's Day!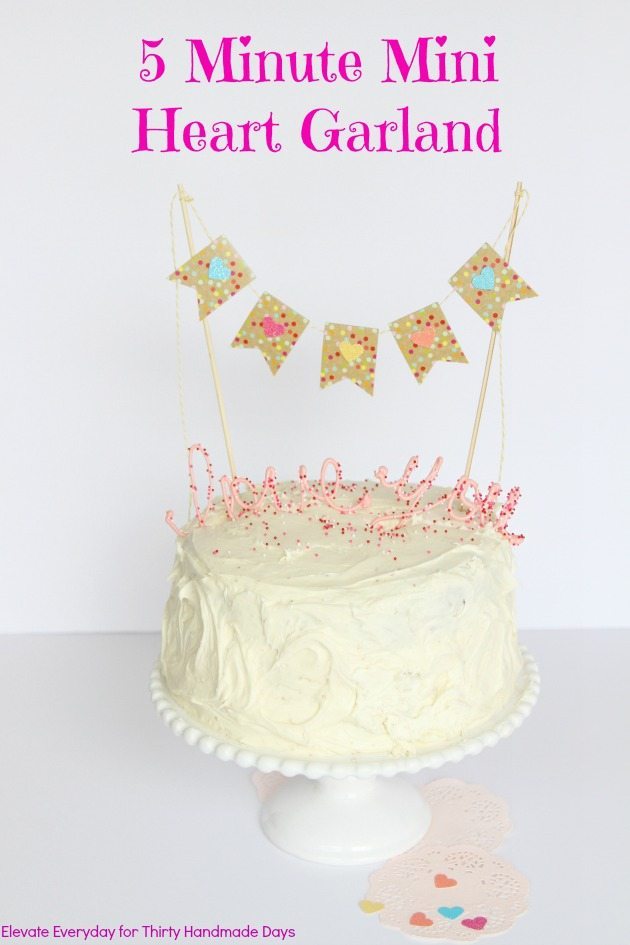 Hi guys! Jen here, from Elevate Everyday, & I'm sharing a super quick and easy cake banner topper.  We are huge fans of desserts over here! Check out my go to, top requested dessert, a bar for every holiday, & a fun treat to make with your kids.
While I love making treats, I need something to make them look pretty. They taste really good, but sometimes are lacking the gorgeous design.
My favorite "extras" are cake stands and cake toppers. Ones that I find at a steal, or ones that I can make in 5 minutes, or better yet have my kids whip together.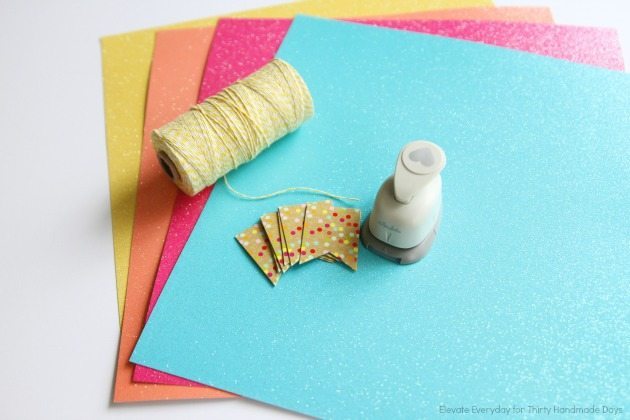 I grabbed little banners, already made from Hobby Lobby, a heart punch, twine and some glitter cardstock.

If you have mini helpers, have them punch out a few and tape them onto the flags.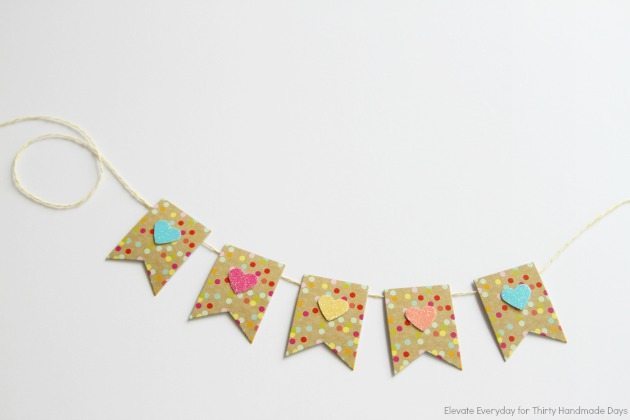 You're done. My kids love doing something creative and for my 3 year old, this kept her busy for the perfect amount of time.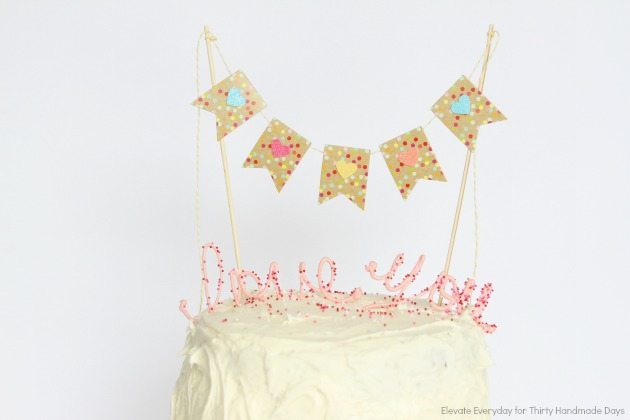 Check out our blog for the chocolate topper story and how many times I had to write "love you!"