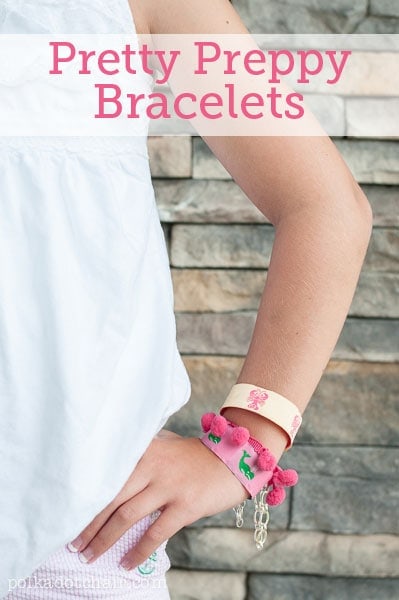 Hello!!!! I'm Melissa of the Polka Dot Chair Blog! Summer is just winding down where I live, in fact my kids start school TODAY! So for my last official act of summer, I am happy to be here sharing an idea as part of the Funner in the Summer series! I've posted for Mique every year that she has hosted this series, so it's a summer tradition now for sure!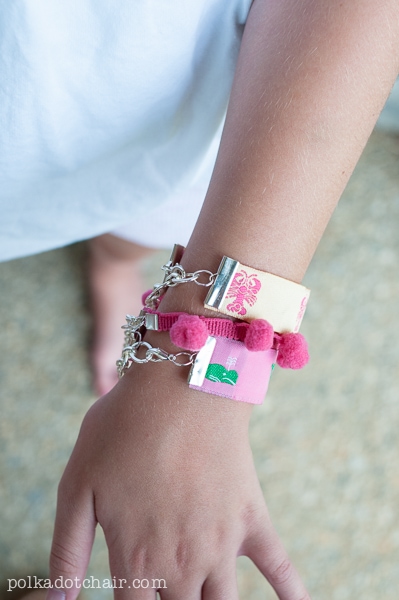 Today I'm going to be showing you how to make these fun preppy summer bracelets! They are super easy and a fun way to keep a little bit of summer with you all year long.
In May I took a trip to NYC with my kids, I picked up lots of fun ribbon and trim, I'm excited to be using some of it today!
For this project you'll need: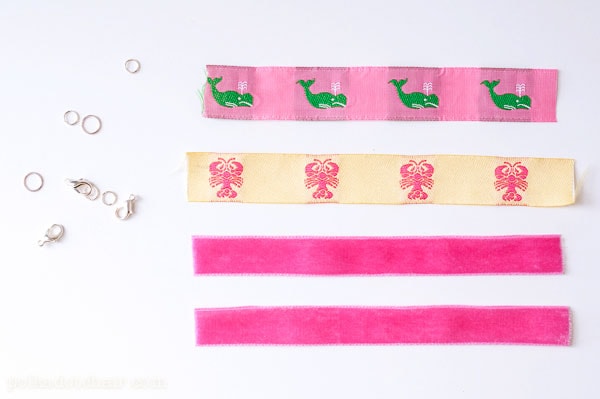 Decorative Trim
Velvet Ribbon
Pom Pom Trim
Lobster Clasps
Jump Rings
Needlenose pliers
Ribbon Ends (buy them in the jewelry aisle of the craft store)
Chain
Fusible Seam Tape in the same width as your ribbon
Begin by cutting your ribbons down to 6" long. This project will fit a teenage girl-adult, if you are making these for little kids I'd recommend only using 4" of ribbon.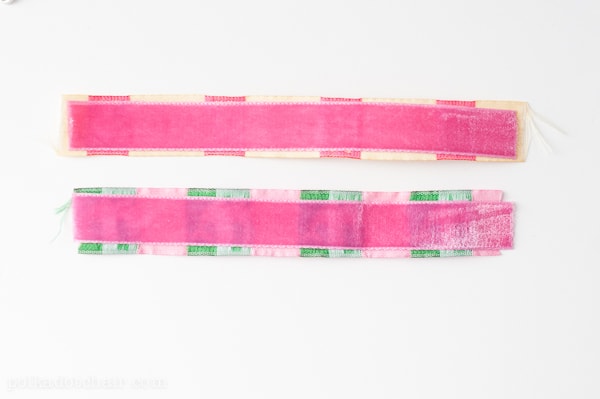 Using your fusible seam tape, iron your ribbon and trim to each other, wrong sides together.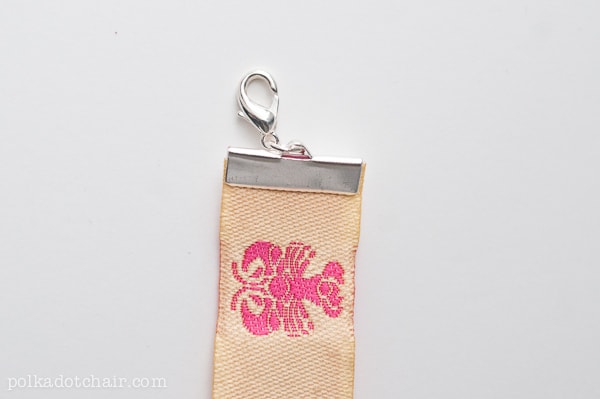 Attach the ribbon end to each end of the ribbon using your pliers.
Then use a jump ring to attach a lobster clasp to the ribbon end.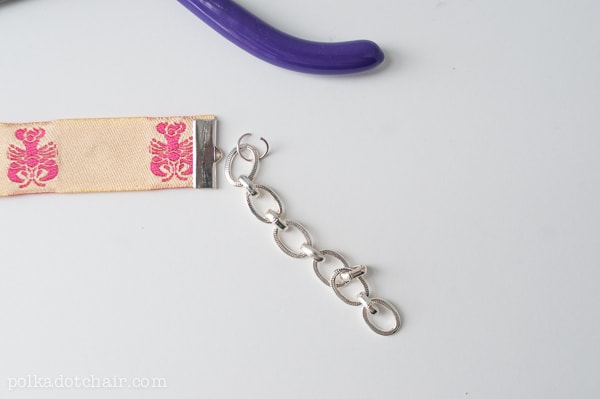 Next splice out your chain to 3" long. Using another jump ring attach it to the other end of the ribbon.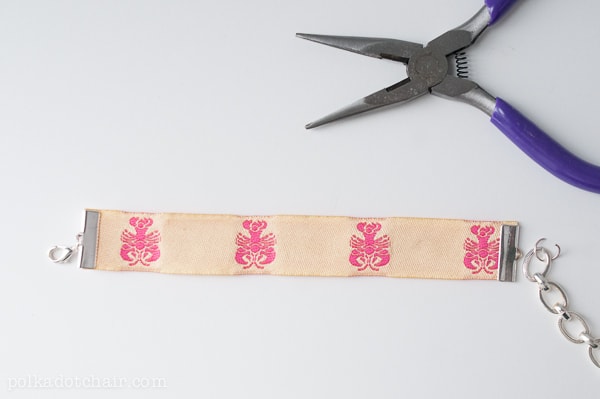 It will look like this when you are done.
To make the pom pom bracelet, do the same thing, but you don't need to iron ribbon to the back, just attach the ribbon ends and chain.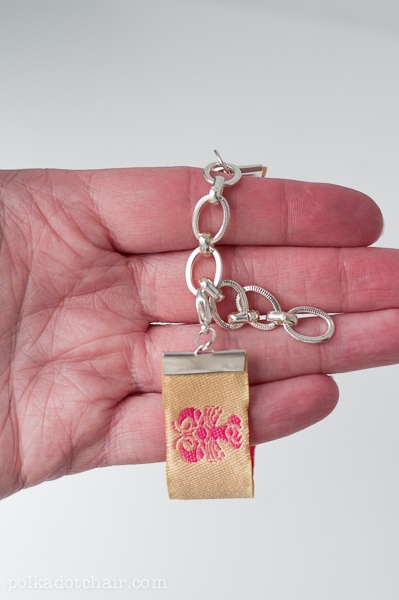 VOILA! It's all done and ready to wear!
Thanks so much for having me again Mique! You'd better ask me back for next year *wink*.
Stop by my blog and say Hello! I've been blogging for over 6 years now and have over a hundred free sewing tutorials to share with you!