Make the dad in your life feel extra special with having your kids fill in this Father's Day printable!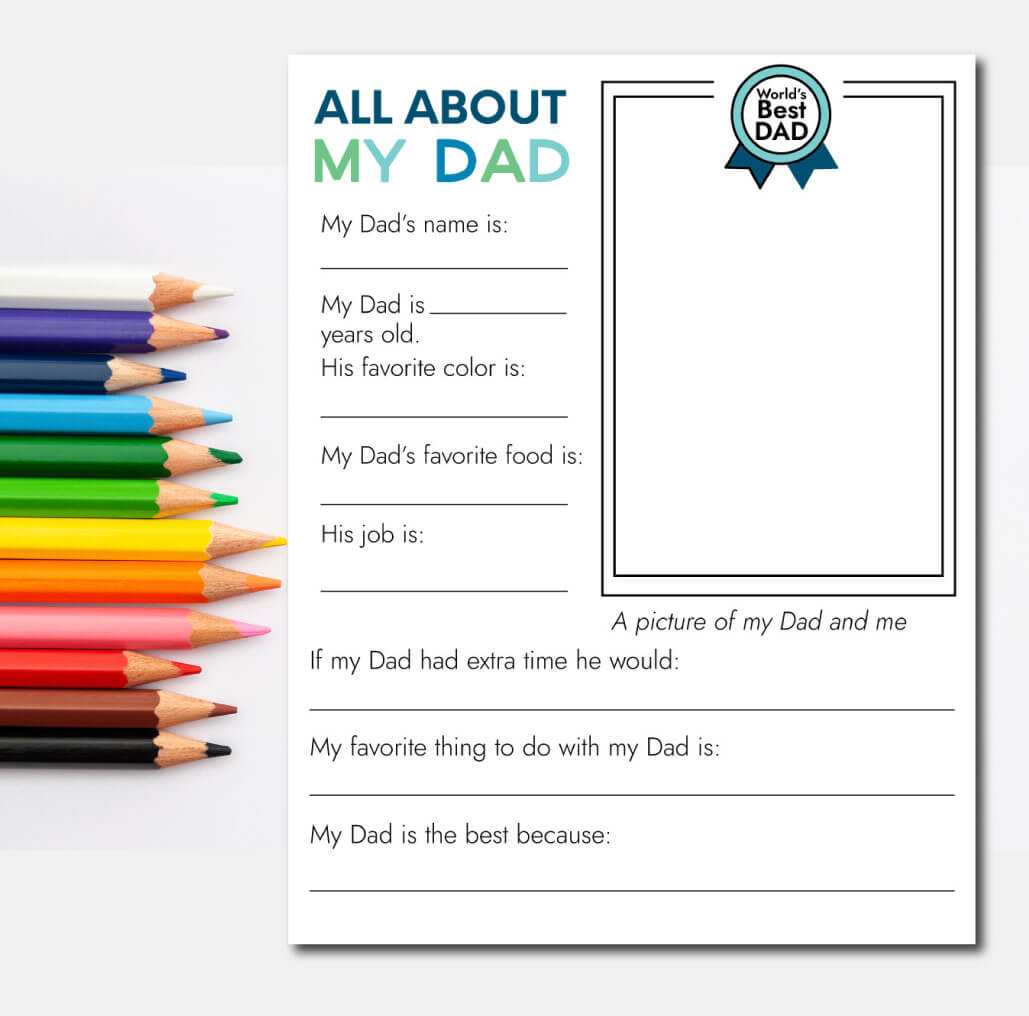 Kids will have fun coloring and filling this out, while you might get a kick out of what they write. I absolutely love fill in the blanks sheets because you never know what you're going to get. Plus they make for great memories years later. Put this letter in your child's school and memorabilia box.
Father's Day Printable
I first designed a Father's Day printable in 2014 and had my kids fill it in: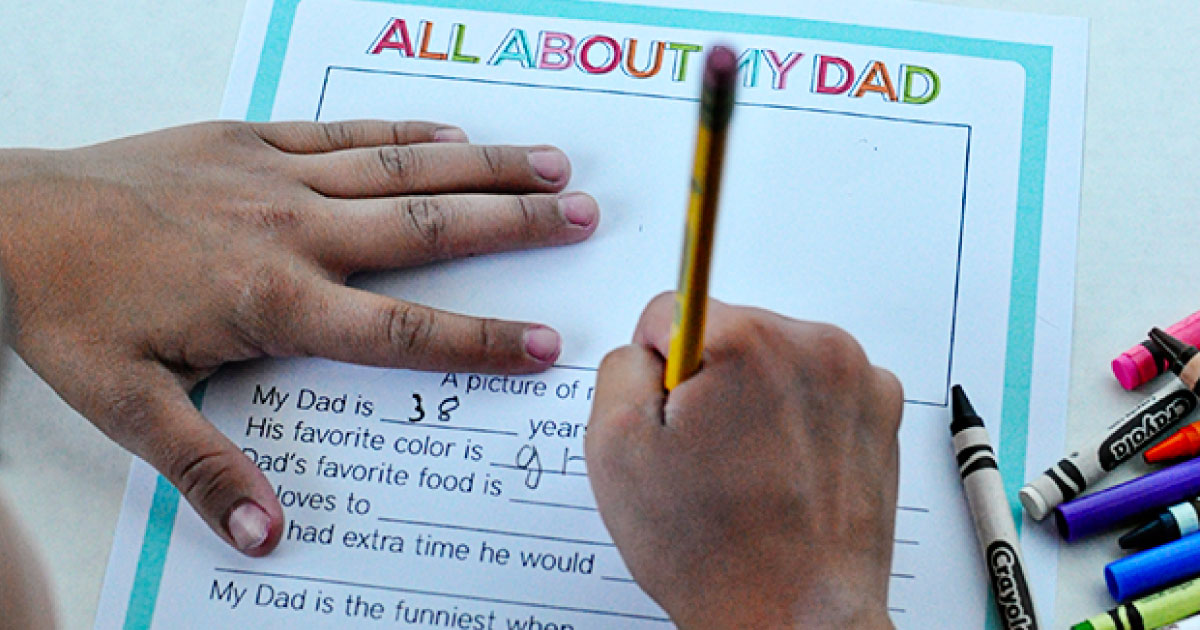 The older my kids get, the quicker time flies. I can't believe it was six years ago that my Drew was writing about his dad. I think he'd still write some of the same things about his dad.
Father's Day Letter
This letter will be fun for younger kids to fill in. They might need a little guidance with handwriting or reading the words, but the best part is always the answers.
Other questions that could be asked: (have them write these on the back or on another sheet of paper)
Dad makes me laugh when _____________.
He has _____ hair and ______ eyes.
My Dad weighs ________ lbs.
He is as big as ________________.
My Dad's favorite sport is _________.
The one thing I hear my Dad say a lot is _________.
He taught me to __________.
My Dad is happy when _________.
My suggestion is to put the date somewhere on this printable and print one out each year!
Father's Day Gift Ideas
You might want to check out these other Father's Day ideas: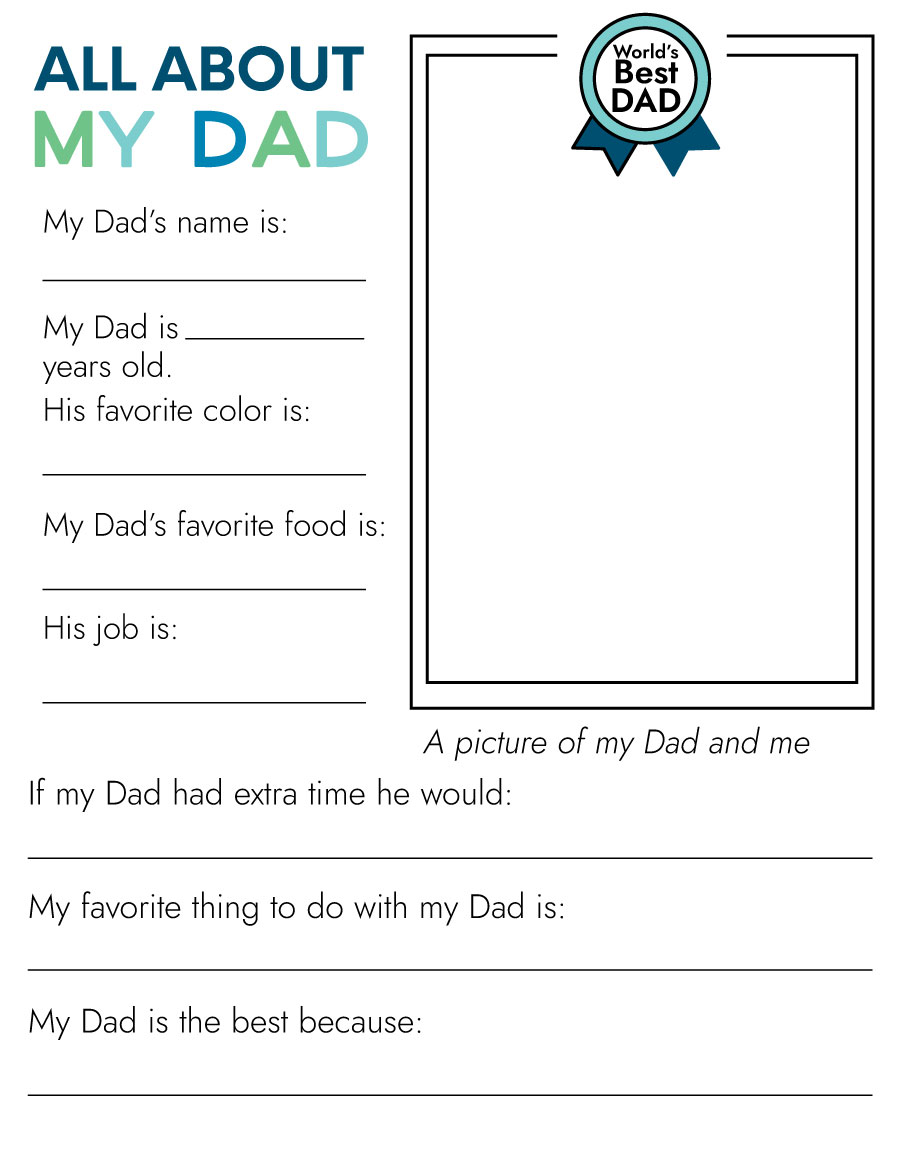 —–>>> Download the original set of printables. Or this new updated version. For personal use only.