In keeping with all things pumpkin… I've got a simple, classic Pumpkin Pie recipe that you will love!! And it has homemade whipped cream to boot.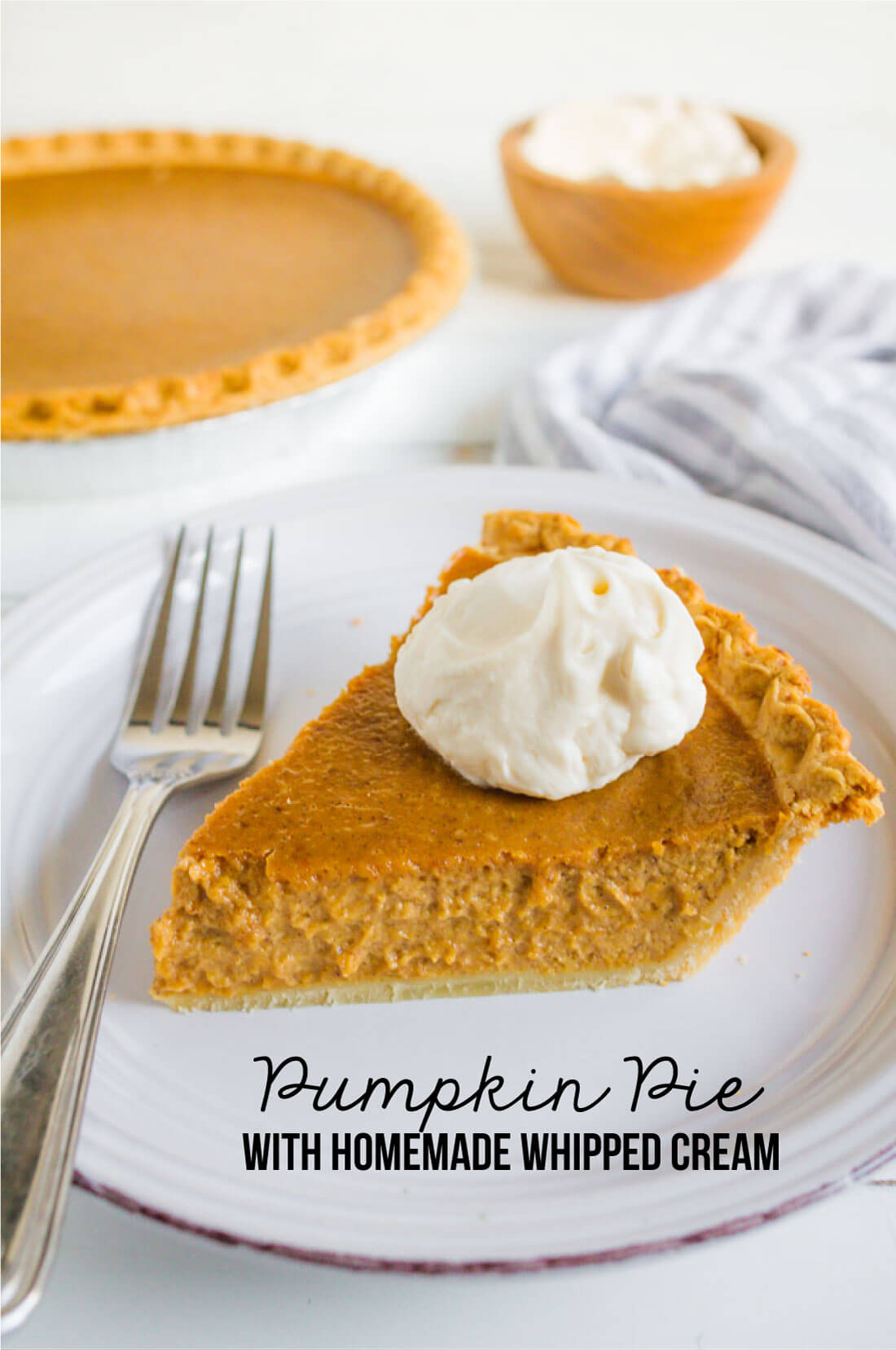 Yes, I have been sharing lots of pumpkin recipes lately.  If you don't love pumpkin, I've been there.  I grew to love it over the years.  I have plenty of other dessert recipes to make!  But for those that do, this is for you.  It screams fall to me…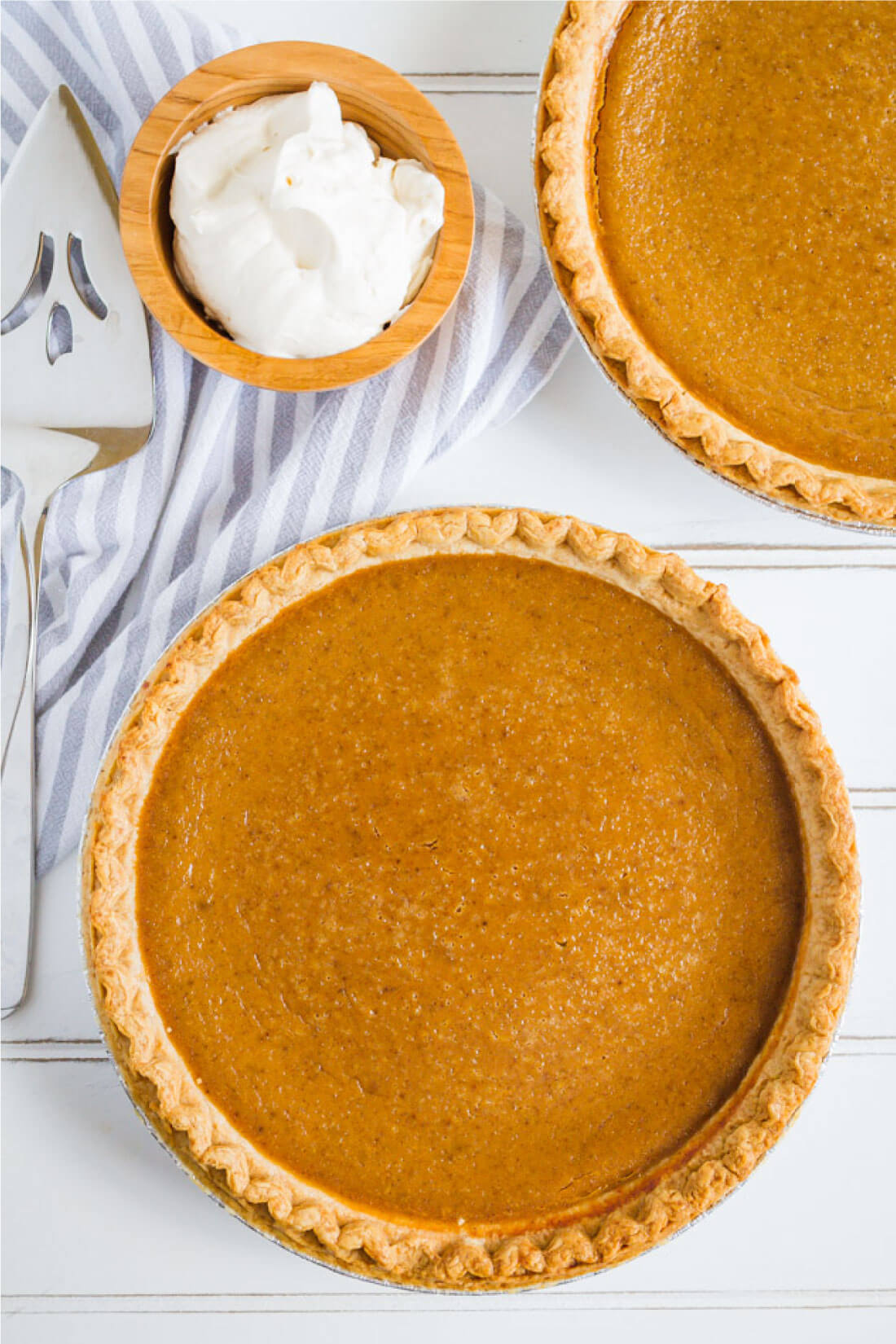 Nothing could be better than fresh pumpkin pie out of the oven except maybe fresh pumpkin pie with homemade whipped cream.  Right?  Mmmmmmm…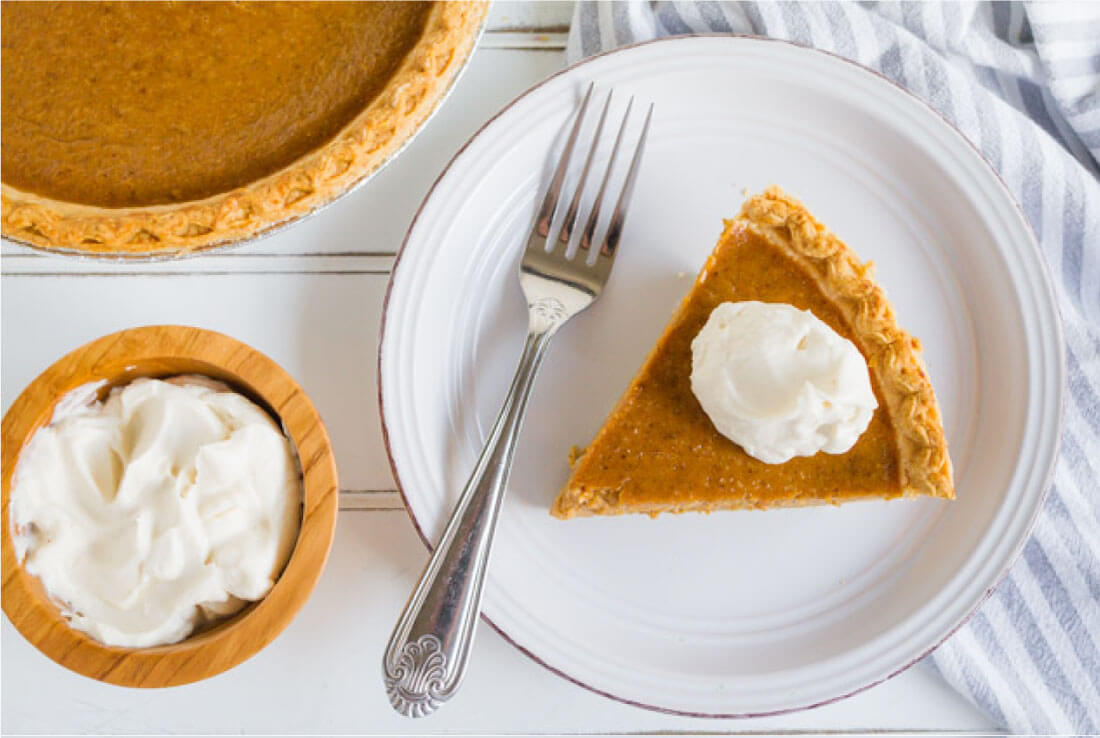 I think a lot of people get intimidated by both recipes but really, they are simple.  And taste so much better than store bought.  It's worth the extra bit of time that it takes to make.
How to make pumpkin pie:
Pumpkin Pie
Ingredients
2½ c. brown sugar
1½ tsp salt
3 tsp cinnamon
½ tsp ginger
½ tsp ground cloves
1 tsp nutmeg
3 tsp flour
1 TBSP pumpkin pie spice
6 eggs, lightly beaten
1 (29 oz) can pumpkin
2 c. whole milk or half and half
1 can canned milk
(3) 10" deep dish crusts
Homemade Whipped Cream
1 c. very cold heavy cream
1 tsp vanilla
1½ TBSP light corn syrup
Instructions
Mix brown sugar, salt, flour and spices. Add eggs and mix well.
Add pumpkin and mix together. Stir in both kinds of milk. Pour into unbaked deep dish crusts.
Bake at 450 for 20 minutes. Reduce heat to 350 and bake for another 25-30 minutes or until
firm in the middle. Pull out and let sit for 15-20 mins before serving. Serve with whipped
cream on top.
Homemade whipped cream:
Put mixing bowl in the freezer for 10-15 minutes. Combine the cream and vanilla, mix well.
With an electric mixer using a whisk attachment (or a Kitchenaid/Bosch with whisk
attachment), start whipping the cream on medium speed. Add the corn syrup slowly while
beating. Whip until the cream holds soft peaks. Makes 2½ cups.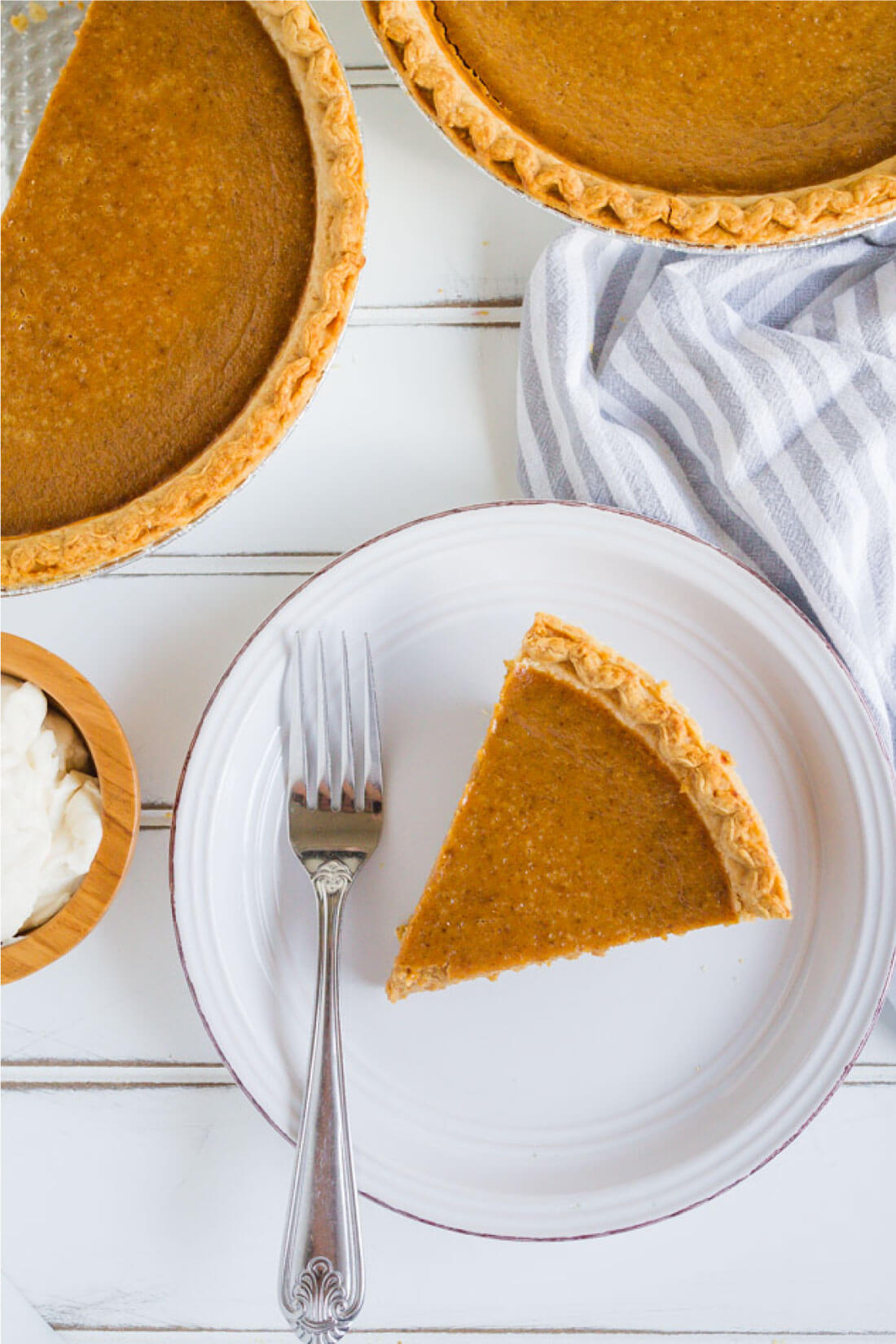 Food photography and styling courtesy of My Name is Snickerdoodle.
If you like this recipe, you'll love these too: