I had great big plans for this month's Silhouette promo post.  A great idea.  Really. Promise.
Unfortunately procrastination is the name of my game.  (along with disorganization….things I'm working on) 
This morning, while driving my youngest to baseball camp, he got sick in the car.  Yes, the kind of throw up sick. Poor guy. :(
And so my big plans have been put on hold.
Instead of running around getting my post together- making it, photographing it, etc- I am sitting next to my little man.
and will most likely be pinning……I will still share my plans- just maybe not for a few days.
In the mean time, there is a fun tattoo promo from Silhouette going on:
2 Packages Temporary Tattoo Paper for $199 (U.S. only) =
$120 in savings
FYI- It says $299 for this bundle, when you enter HANDMADE it will go down to $199.

PLUS-


25% off all other products in the Silhouette shop (excluding gift cards and download codes)
So if you have a Silhouette already, stock up on extras!
The promo will run from June 21-29!
Get the deals by using the code HANDMADE upon checkout
In the meantime- can you guess what my project is?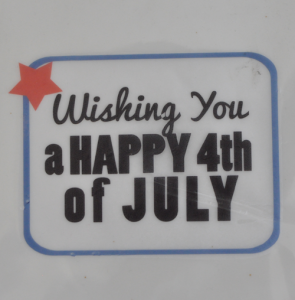 Betcha can't. Excited to share…. ;)
P.s. I'm LOOOOVING the quotes on the Barn Owl Primitives giveaway!
You have until tomorrow to enter.