You'll love these easy peasy creamed peas as a side dish!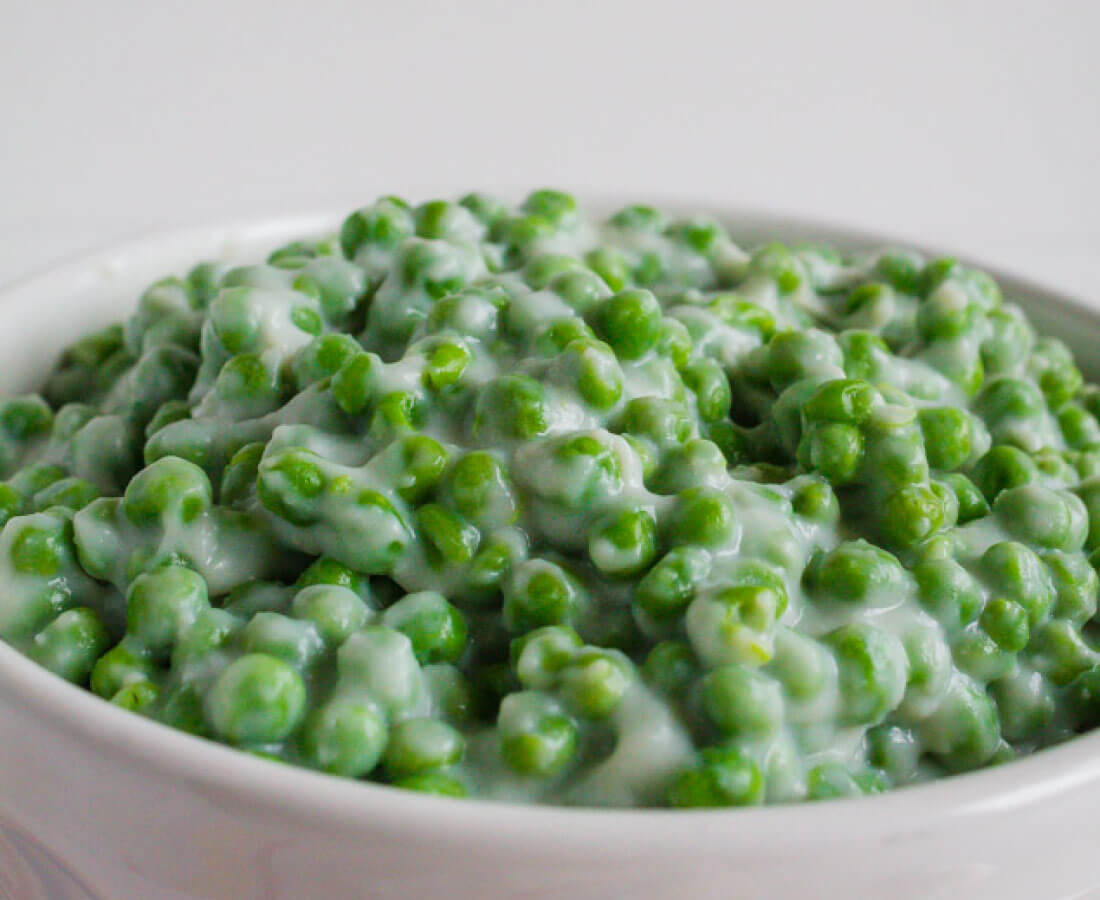 I usually post desserts or simple main dishes but I'm switching things up with a side dish.  They are the hardest for me.  I feel good when I get dinner on the table at the same time every night.  And let's get real- that doesn't happen always.   But when I am really on top of my game, I have a good side to go along with the main dish.  These simple creamed peas are the perfect thing.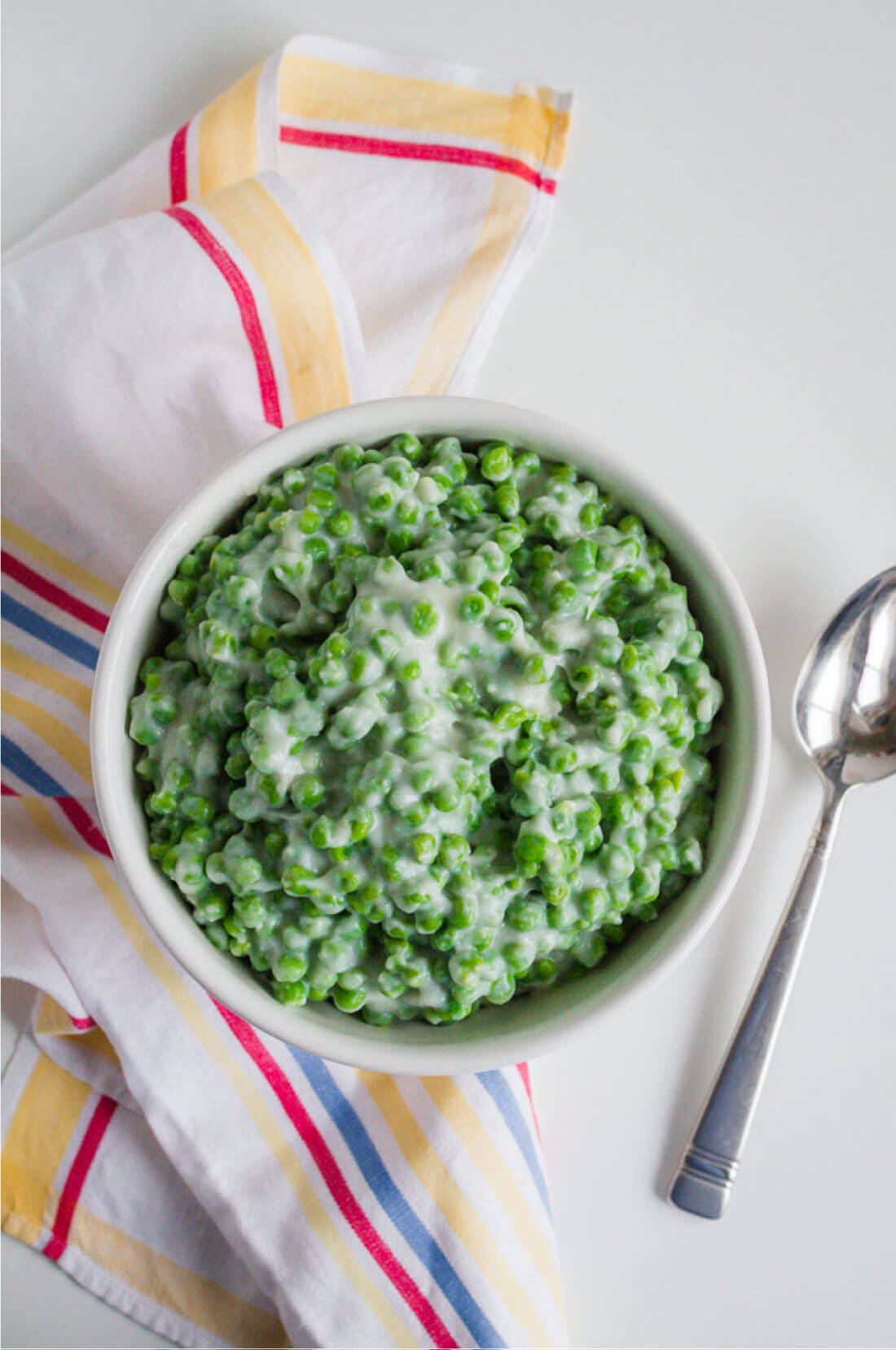 My Mom made creamed peas growing up and I loved loved loved loved them so much.  She didn't make them very often so it was a treat when we had them with dinner.
If you like this recipe, you'll like these too:
Creamed Peas Recipe
Creamed Peas
Ingredients
2 cups frozen green peas, thawed
⅔ c. water
dash of salt
3 tablespoons butter
1 c. milk (or ⅓ c. heavy cream)
2 tablespoons all-purpose flour
1 tablespoon white sugar
Instructions
Heat peas in a saucepan with water and salt according to package directions.
While peas cook, melt butter in a pan.
Slowly stir in flour and gradually whisk in milk.
Stir in sugar.
When roux bubbles, remove from heat and fold mixture into peas.
Sprinkle with black pepper as desired.
Serve immediately.
This recipe is so easy to make- it's a basic roux with peas.  Be careful when you're making your roux though.  It can turn into a clumpy mess if you don't time things right.  The key is to add the flour and milk in slowly and mix quickly.  You could take the same base and add it to several vegetables to give it a creamy texture.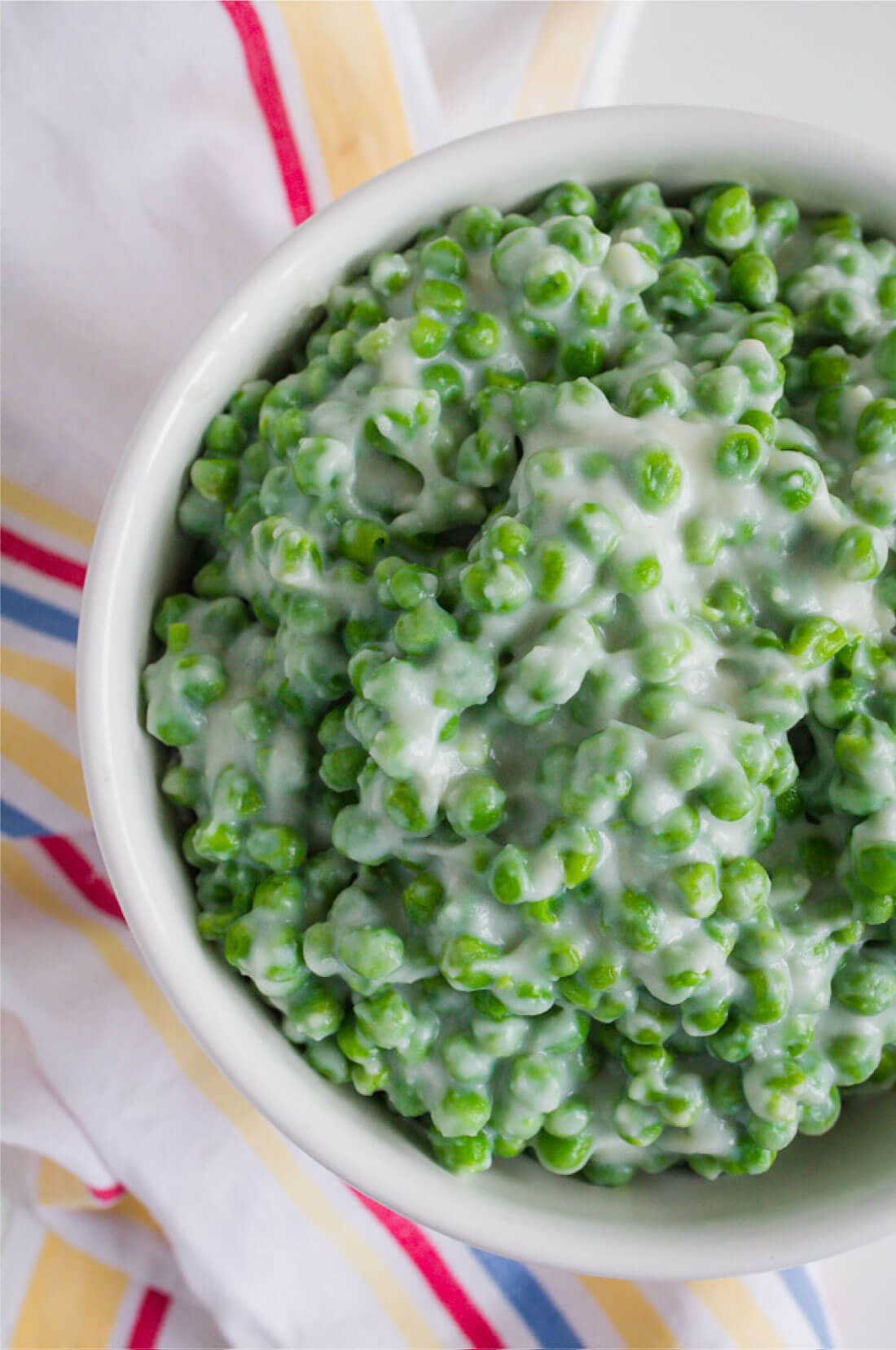 What about you- what do you make for side dishes?