Each week as I tackle this new healthier lifestyle, I realize other areas that need some adjustments. This week? SLEEP. Or the lack thereof.

Image
In general I think creative people have a hard time sleeping.  At the end of a long day my body is tired but my mind is full of ideas and things to tackle the following day.  While five hours of sleep in my twenties was fine, those same five hours in my thirties most definitely is not.  I.need.sleep. 
I even made a printable a few months back…..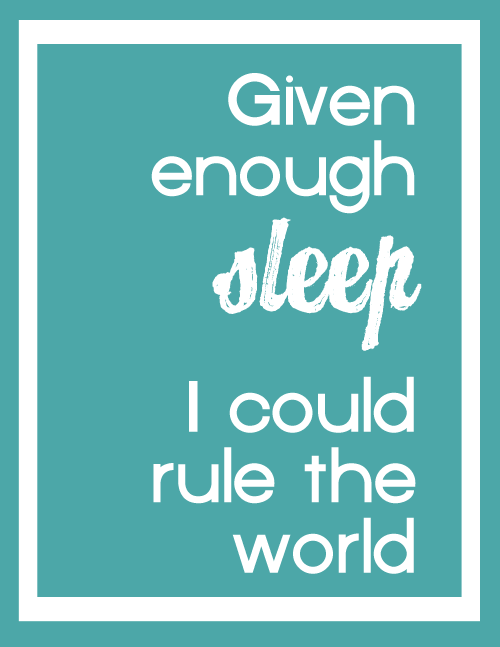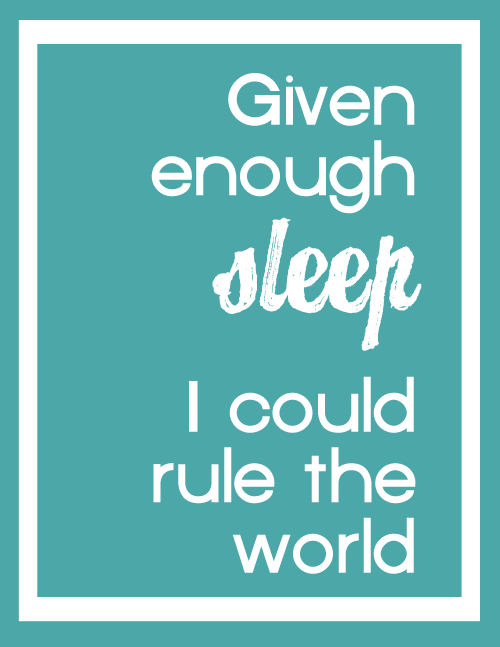 Given enough sleep….
Josh and I are trudging along with Nutrisystem.  Getting good results is obviously a huge motivating factor.  
Stats this week:
Josh- down 12 lbs overall
Me- down 8 lbs overall
Want to lose weight and get healthy on Nutrisystem? Join today by calling tel:1-888-853-4689 or by visiting http://www.nutrisystem.com/nsblog
Disclosure: Josh and I are not being paid for posting about Nutrisystem. They have provided their program for us to review. All opinions are ours.

How many hours of sleep do you get? Would love to know if the lack of sleep really is a creativity thing….