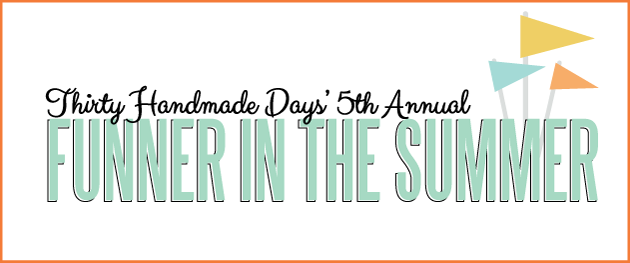 Next up for Funner in the Summer–  the Eighteen25 girls with the cutest printable for summer.  These girls are some of my favorites.    They are all talented and fun to be around.   Their printables and gift ideas are my go to's.  Make sure to visit and say hi to to them over there.
Hello! It's Jen, Jamie and Jodie from Eighteen25. It's so fun to be back for another Funner In The Summer series. Mique is one of our most favorite people so it's always a pleasure to be here.
I don't know about where you live, but here in the desert, temps are way above 100. So we do lots of  cold treats. And what's better than a cold treat on a hot summer day?
Getting a few extras to deliver to some special friends!!
YOU'LL NEED:
• your favorite slushies or slurpees
• tag download (below)
• cardstock to print the tag on and a coordinating color to back it with
• string or twine
We'd love for you to come visit us over atEighteen25 sometime! We enjoy sharing free printables, holiday ideas, yummy recipes, kids crafts and much more! You can also find us on Facebook || Pinterest || and Instagram!
Here are a few more fun ideas for summer crafting with the kids…