Hi Thirty Days readers!
I'm back today with a fun summer makeup tutorial.  Last time I was here, I gave you a few ideas for no heat curls, which is so perfect for summer since no one really wants to blow dry their hair in 90 degree heat!  Today have a fun summer makeup tutorial.  Every one wants to look like they've spent hours in the sun without actually having the effects of being out in the sun.  Well, I have a solution for you!
Bronzed Beauty makeup tutorial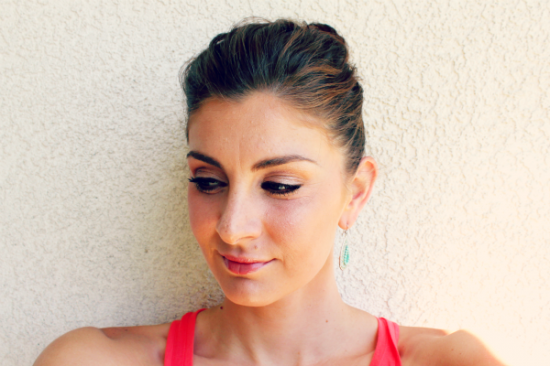 I start with concealer and foundation.  I use light concealer or a highlighter under my eyes, down my nose and if I have any blemishes.  You don't have to rub it in entirely because when you apply your foundation, it will all blend in.  Add your favorite blush.  I use Laura Mercier, love it!

Then I do a little contouring.  It's not as intimidating as it looks!  Just add a darker color foundation under your cheek bone and blend up and out.  Then you can make a line on the outside of your nose up to your inner eye and blend.  See, easy!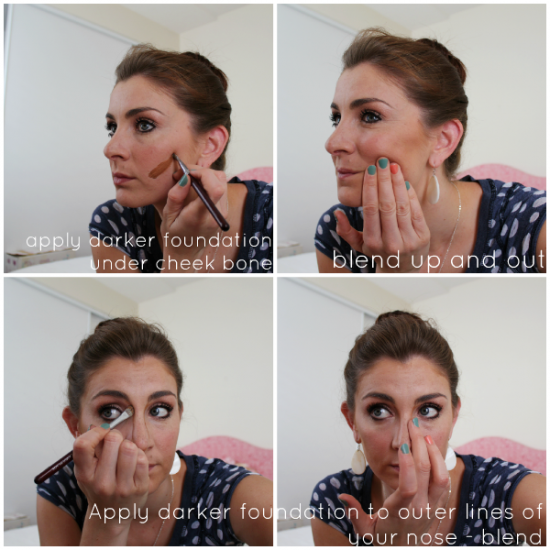 Here is where the bronze shimmer really comes in.  Above blush, use a sheer-ish shimmer.  I use Ben Nye in Golden Apricot.  I love it.  It is shimmery enough to show, but not enough to be over powering. Then add a little bronze shimmer to the contouring area.  To finish it up, I add an all over sheer shimmer to pull it all together and blend it well.  I use a palette with four colors, two more of a bronze and the other light.  I use the lighter colors here.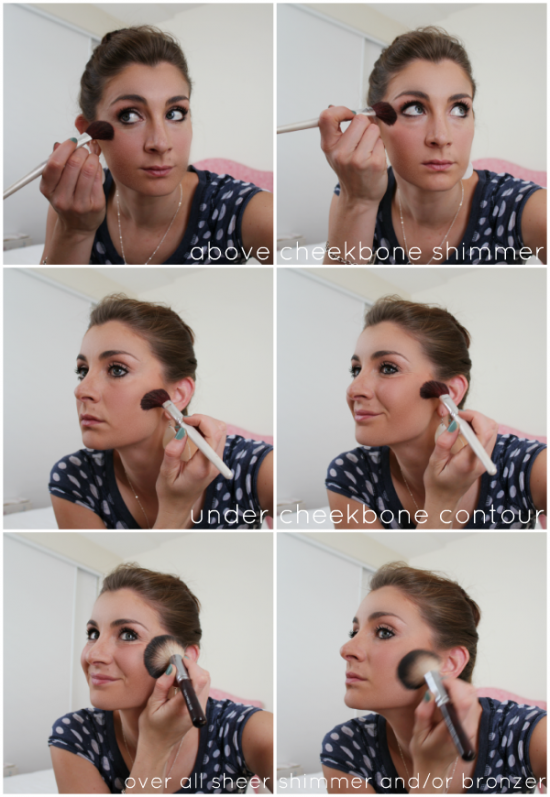 Voila!  There you have it.  It really isn't hard, but it is nice to have some options during the summer.  This way you can get the J-Lo glow without ruining you skin!  Perfect look for summer.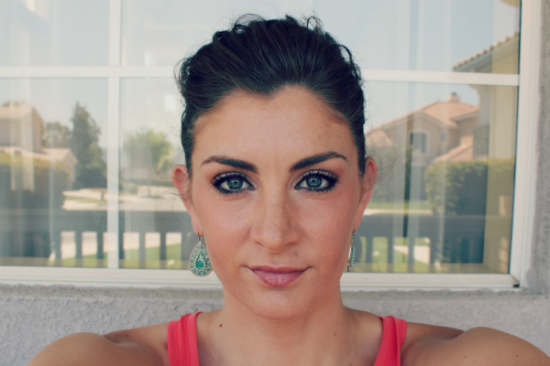 I hope you enjoyed this summer makeup tutorial!  What are some of your go-to looks for the summer?  I would love to hear them! 
Have a great day!
xoxo – Natalia